These homemade and natural men's cologne recipes are simple and easy to do. Stop buying over-the-counter colognes full of chemicals and instead, make your own right at home!
My journey of going more natural started not all that long ago. And I say that because I didn't grow up or start out on this path.
I spent most of my childhood and some adult years not really realizing the impact that chemicals can have on my body. And to be truthfully honest, I didn't know that there were literally chemicals in ALMOST everything that you buy at the store regarding beauty or health.
I took charge of my own natural journey a few years back, and I've never felt better.
Now that I'm started to include my family into this as well, I feel like I've noticed a positive change in our lives and daily activities.
Clearer skin, better feeling guts, less stress…all of that I attribute to the products that we make and use in our home. And to me, that's priceless!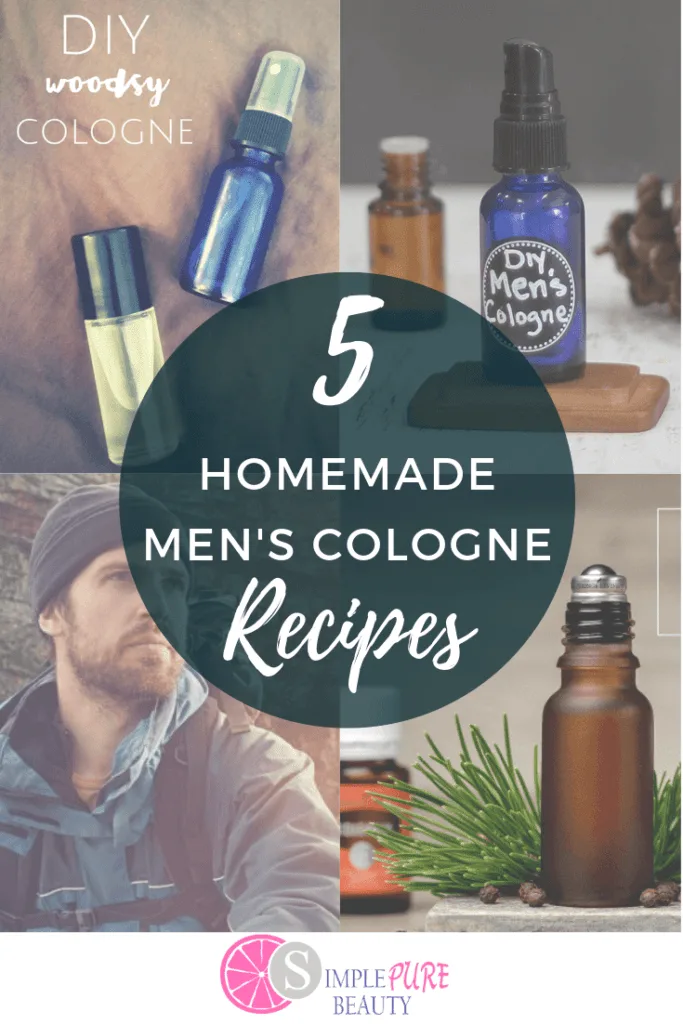 What are the benefits of making homemade men's cologne?
There are actually quite a few. First off, it's more cost effective to make your own cologne. (have you ever seen the price in the store?!) And secondly, when you make it on your own, you know exactly what you're putting into it each and every time.
Every time the man in your life sprays or rubs it on his skin, you'll rest easy knowing that there aren't a bunch of chemicals being soaked into it.
Are all homemade colognes made using essential oils?
Not, not necessarily. Some are made using other natural scents and ingredients, but it can really just depend. Using essential oils in my cologne recipe just really helps to up the smell to one that my family is used to and enjoys.
Is it hard to make DIY men's cologne?
Not at all. Seriously. If you are wanting to start making this on your own, that's amazing! And luckily for you, there are a ton of different men's cologne recipes out there! I just so happen to have a few of them ready for you right here!
5 Homemade Men's Cologne Recipes
These men's cologne recipes are simple and easy to make!

See how easy it can be? Not only can you make these at home for those men living under your roof, but you can also make this up and give it as a gift as well.
Who knew that men's cologne recipes would be so easy to make!
Do you make your own men's cologne?