Looking for an all natural men's cologne to keep your man smelling great? You'll love this recipe using essential oils!
Here's the deal…I love a good smelling cologne on a man. You know what I'm talking about, right? That smell that tickles your nose briefly as they're walking by you at the supermarket…
Sometimes, the cologne whiffs aren't good, and you know that it's probably something cheap or store bought. But every once in a while…there's a smell that catches your attention and makes you wonder what it is.
When this happens to me, I know it's an all natural men's cologne. Aren't the uses of essential oils amazing?!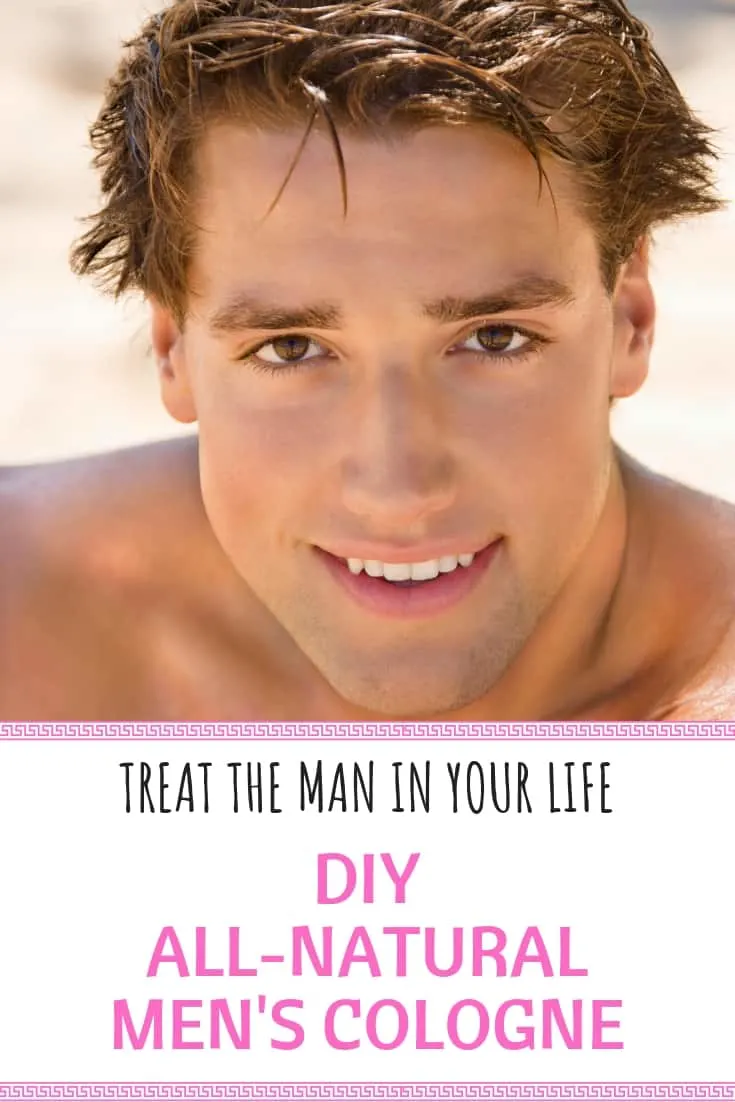 How to Make All-Natural Men's Cologne with Essential Oils
Many men appreciate having an attractive fragrance they can spritz on to smell great, and the ladies in their lives appreciate it, too!
Whether you're a guy looking for a new scent or a crafty gal searching for men's cologne recipes, you'll be pleased to discover just how easy it is to make a DIY cologne spray.
Finding the right blend of essential oils for men may seem like a challenge at first, but we've taken care of that for you with this recipe.
How to make cologne with essential oils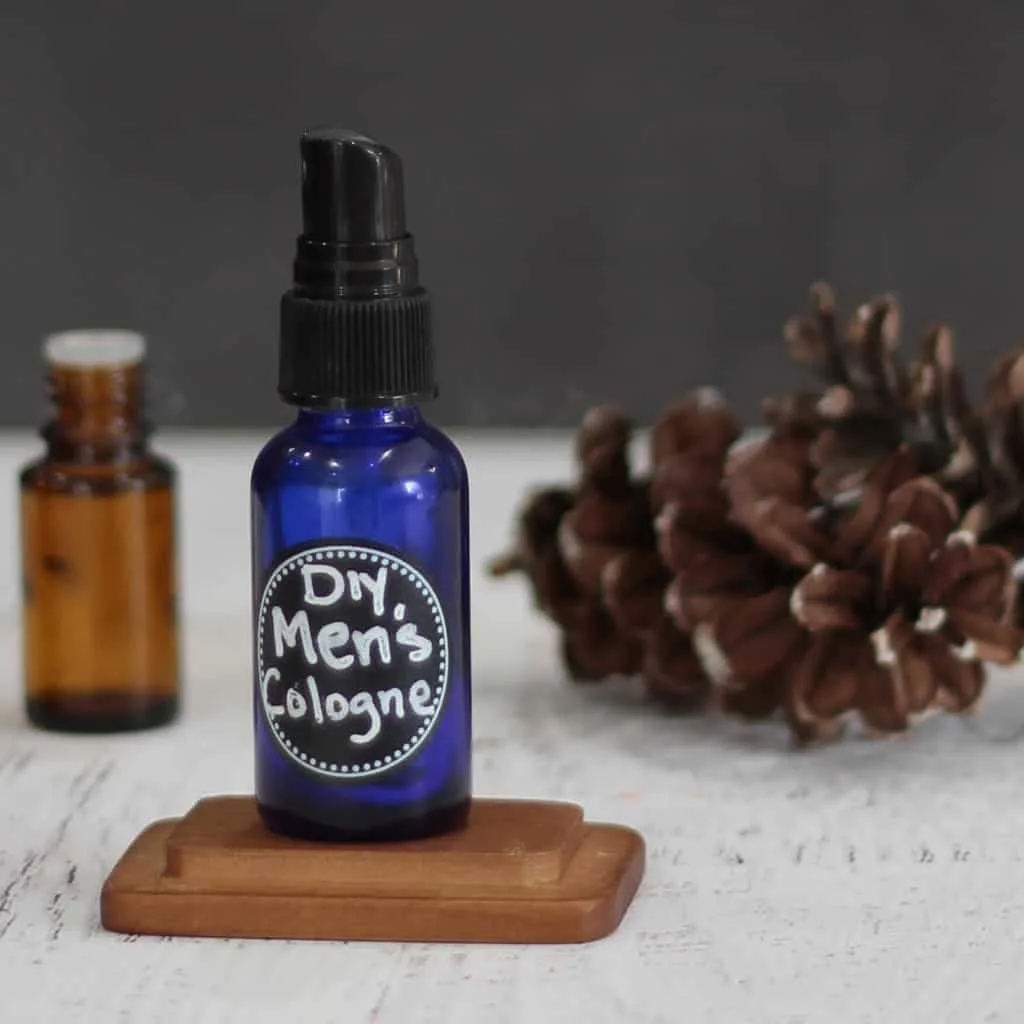 Essential oils are useful for so many things, and making essential oil cologne is one of them. While some guys may tend to think that fragrant oils are just for the ladies, they actually come in handy for everyone.
Many oils have a masculine scent, and when combined, they can hit all the right notes.
There's no need to settle for a drugstore or designer fragrance when you can make your own with safe, natural ingredients of your choosing.
Have you asked yourself, "How can I make my own cologne?"
The answer is so simple! You just need the right combination of essential oils to create your homemade cologne for a fraction of the cost.
You'll also need Sweet Almond or Jojoba oil for a roller-scent, or high proof vodka for the spray to make an eau de toilette.
Once you've selected the scents, you simply combine them in a small sprayer bottle. Fill the bottle with grape/corn/wheat high proof vodka to create an eau de toilette.
Give it a gentle shake, allow it to sit for a week so that the fragrances can come together, and then enjoy!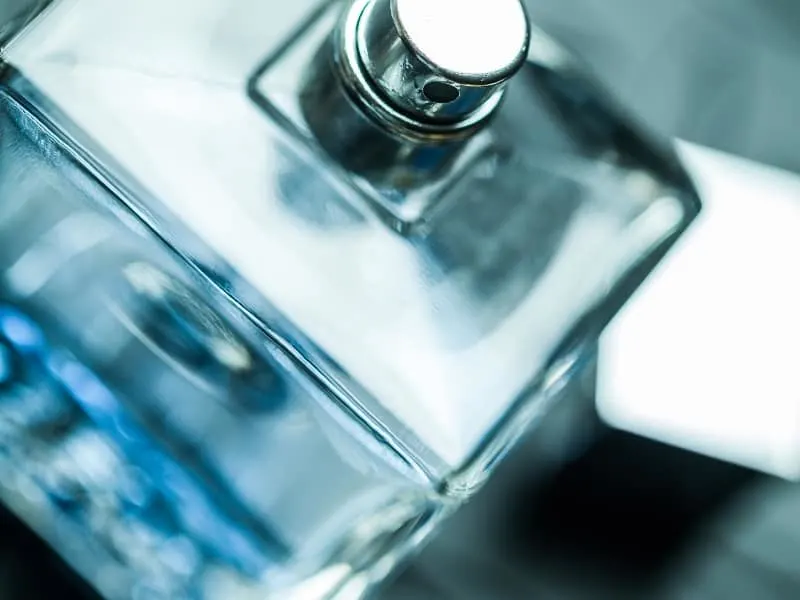 Another option is to make roll-on cologne.
To do so, you'll need a small roller bottle, your essential oils of choice, and jojoba oil or sweet almond oil to make an oil-based fragrance.
Again you'll want to give the roller bottle a gentle shake to combine the ingredients. Let the bottle sit for a week to allow the fragrances to marry before using.
What essential oils are good for cologne?
When it comes to essential oil cologne recipes, you can find many different blends.
However, some scents tend to be favored by men as more masculine. It all comes down to personal preference, but the key is finding a balanced blend of notes.
Notes are broken down into 3 types- top, middle, and base. Each oil has its own note, and it's important that essential oil cologne recipes are complex, meaning they have all 3 types of notes.
Let's take a closer look at the essential oils for men in this DIY cologne recipe:
3 drops Benzoin Essential Oil- a base note with a sweet smell
3 drops Frankincense Essential Oil- a base note with a spicy, woody smell
4 drops Lime Essential Oil- a top note with a fresh citrus scent
1 drop Lavender Essential Oil- a top/middle note with a relaxing floral scent
3 drops Cedarwood Essential Oil- a base note with a woody scent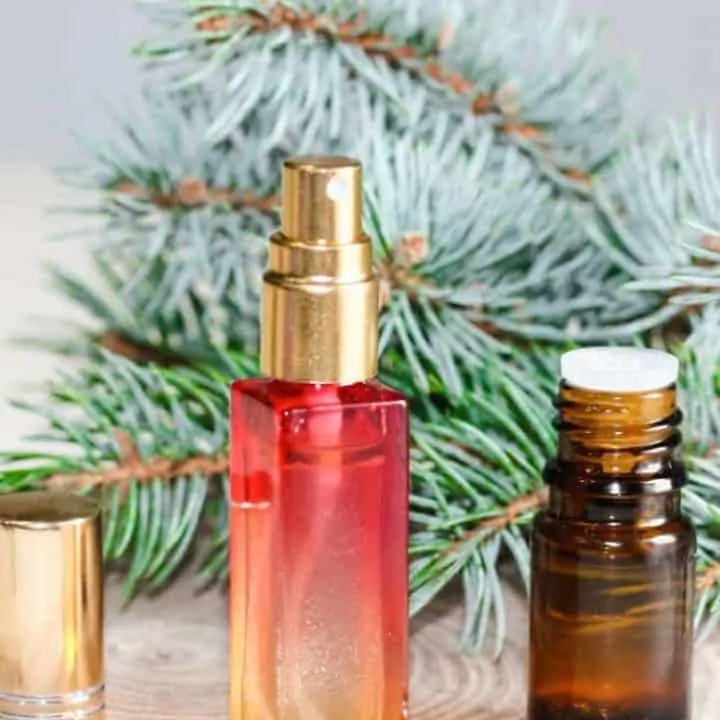 DIY Men's Cologne Recipe
Materials
3 drops Benzoin Essential Oil
3 drops Frankincense Essential Oil
4 drops Lime Essential Oil
1 drop Lavender Essential Oil
3 drops Cedarwood Essential Oil
High Proof Vodka for Spray
Instructions
ROLL-ON DIRECTIONS:
Blend all drops into a 10 ml bottle and fill with jojoba or sweet almond oil for an oil based perfume roll-on.
COLOGNE SPRAY DIRECTIONS:
Blend into a 10 ml sprayer bottle and fill with grape/corn/wheat high proof vodka for an eau de toilette.
Shake gently.
Let sit for at least a week to marry the aromas together.
Recommended Products
As an Amazon Associate and member of other affiliate programs, I earn from qualifying purchases.
There are so many essential oil cologne recipes that you can try, but we think this one makes a great everyday scent for men.
Prepare a bottle to gift that special guy in your life, or let him get in on the fun and try his hand at making homemade cologne recipes.
With essential oils, the possibilities are endless!