Tired of that itchy scruff on the face of your man? These super simple beard oil recipes can help with that!
Beards seem to be the rage these days and actually, to be honest, woman tend to like them as well.
But what happens when that beard becomes a little too scruffy or fuzzy for your liking?
This is where the option for DIY Beard Oil comes into play!
You can literally help to soften up that facial hair with these simple super DIY recipes.
Plus, these oil options smell good as well so it's really like a double win when it comes to sprucing up and freshening up the main man in your life!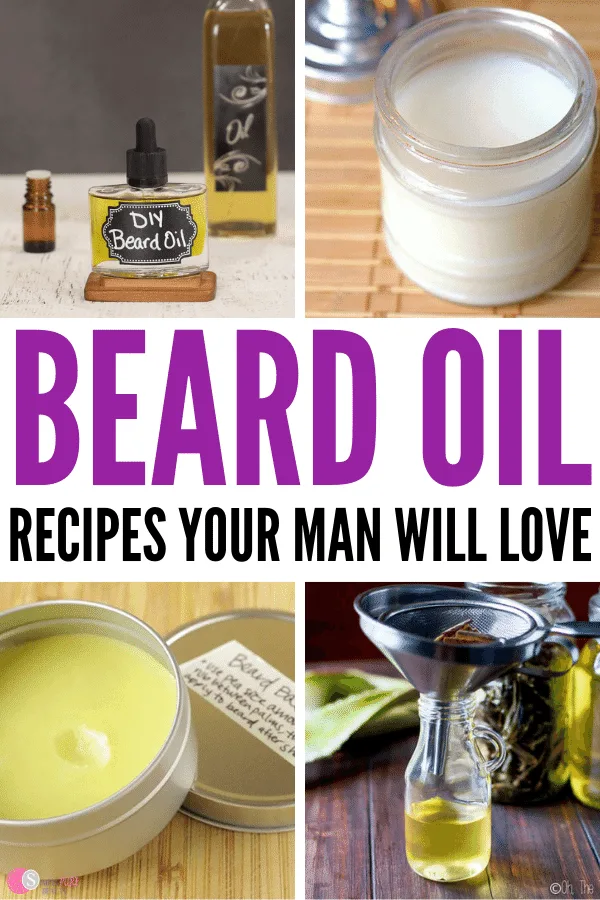 6 DIY Beard Oil Recipes Your Man Will Love
While these are great to make and keep in your home for your man, don't overlook the fact that these also make great gifts, too.
Men tend to be super hard to shop for so why not take the holiday woes into your own hands and instead create one of these easy beard oil recipes?
It's certain to be one of the most unique, thoughtful and useful gifts that they receive! (seriously, do they really need another tie?!)
The great part about all of these DIY oil recipes is that none of them are hard or overwhelming to make! Plus, once you make them once, they tend to last quite a while as well!
These Beard Oil recipes really are the gift that keeps on giving!
How to make your own homemade beard oil
6 DIY Beard Oil Recipes Your Man Will Love
These homemade beard oil recipes are simple and easy to make!

There you have it! Six of the most simple and easiest recipes that you can whip up in your kitchen.
And once your man discovers how much he loves it, he'll never want store bought beard oil again!
Have you ever tried to make homemade beard oil before?