Baobab Oil's benefits for skin are endless. It has been a skincare favorite for decades, and for good reason! This plant-based oil is great for all skin types and is non-comedogenic.
It absorbs quickly and has many amazing benefits.
Baobab Oil won't strip skin and it also won't leave it feeling heavy or greasy.
These qualities make it a great cleanser; it is also anti-aging and helps support your skin's moisture barrier to protect it from damage.
Adding Baobab Oil to your skincare routine is easy peasy and can support your skin's natural youth!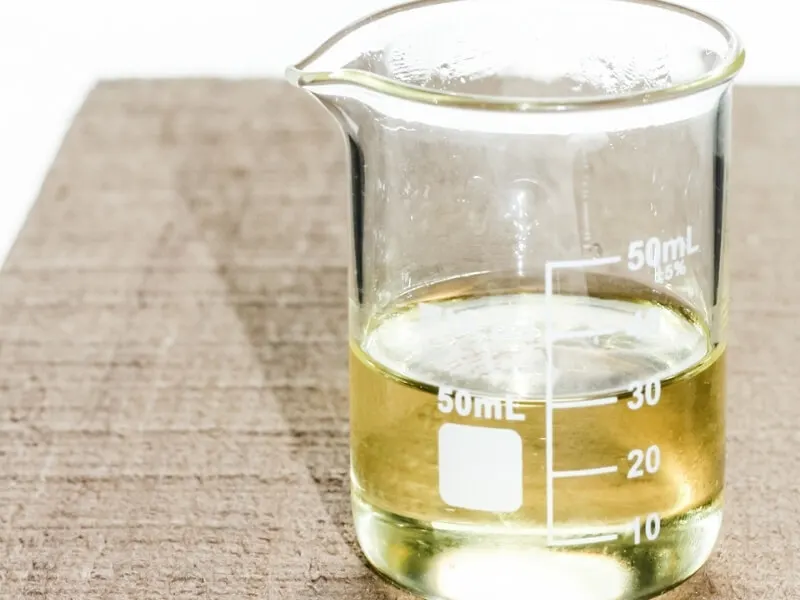 Baobab Oil for Skin Quick Facts
Baobab Oil Scientific Name:
The scientific name for Baobab Oil is Adansonia digitata L.
Baobab Oil Comedogenic Rating:
Baobab Oil has a comedogenic rating of 2 meaning that is not likely to clog pores unless you have oily skin already.
Baobab Oil Extraction Method:
Baobab Oil is extracted from the seeds of the Baobab Tree, a massive tree that is found in the African Savannah. The seeds are cold-pressed to extract the oil.
Baobab Oil INCI Name:
Adansonia Digitata (Seed) Oil
Baobab Oil COSING Number:
54411
Baobab Oil Skincare Recommendations:
Baobab Oil is recommended for many skin types including normal, dry, sensitive, oily, acne-prone, and aging skin. It fights inflammation making it a good choice for anyone battling irritated skin.
Baobab Oil Absorption Rating:
Baobab Oil has an absorption rating of 1; this means it is considered a drying oil. It is quickly absorbed by the skin and does not leave any residue or an oily feeling.
---
Baobab Oil Composition: Fatty Acids
Palmitic Acid (C16:0)
24.0%
Stearic Acid (C18:0)
5.0%
Oleic Acid (C18:1, ⍵-9)
36.0%
Linoleic Acid (C18:2 ⍵-6)
30.0%
Linolenic Acid (C18:3, ⍵-3)
1.0%
Phytosterols
10,000 to 38,000 mg/kg
(Ꞵ-sitosterol: 75% of phytosterols)
*Fatty acid breakdown is shared from
Modern Cosmetics Volume 1
.
What is Baobab Oil?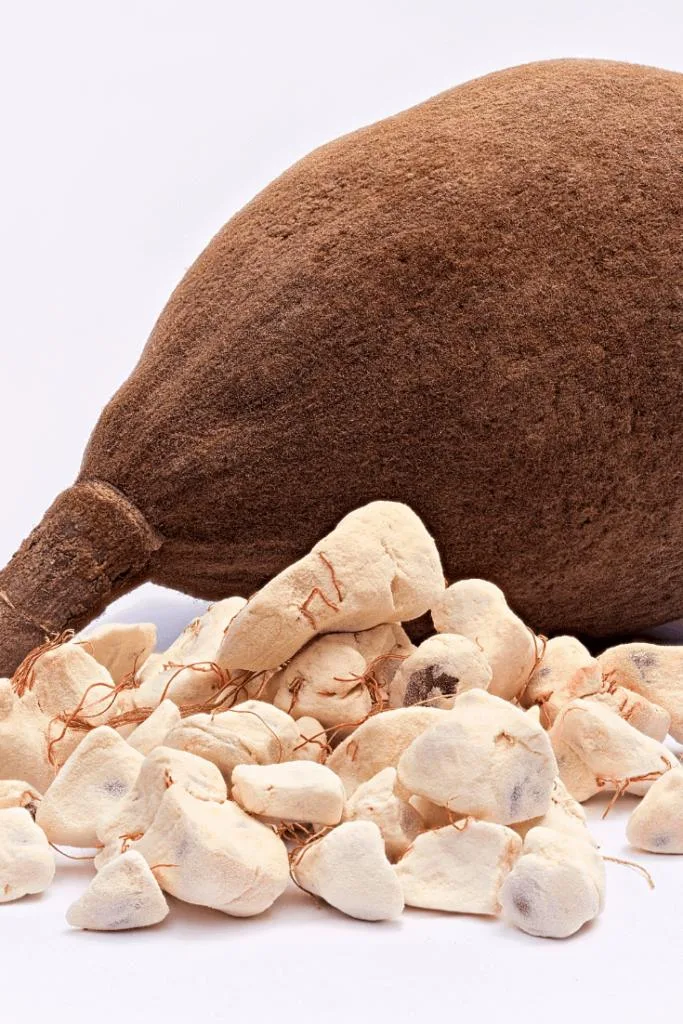 Baobab Oil is a seed oil that is cold-pressed from seeds of the Baobab tree; this seed oil is great for irritated or oily skin. This plant-based oil is rich in nutrients and antioxidants that can help combat aging and soothe irritation.
Baobab Oil is an excellent choice for those who are seeking a lightweight oil that absorbs quickly, without leaving any greasy residue!
Baobab Oil Benefits for Skin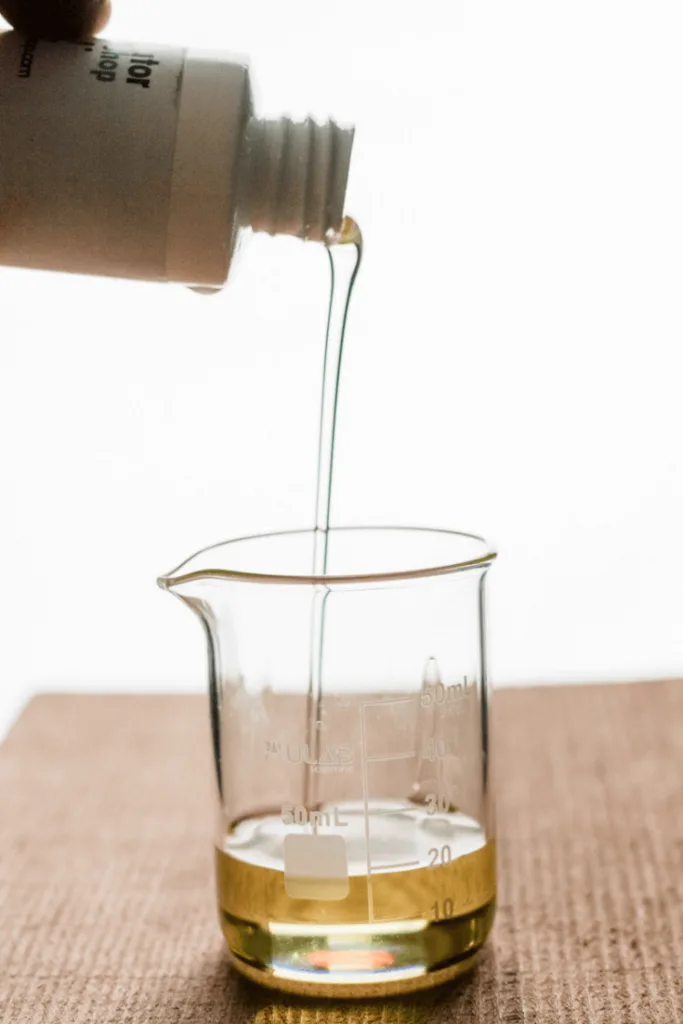 Baobab Oil is used for many things in skincare, it is an emollient that helps deeply moisturize skin and keeps it hydrated.
By repairing the moisture barrier for your skin it helps to trap moisture to the skin and helps prevent water loss.
This particular study found:
Baobab possesses hydrating, moisturizing and occlusive properties when topically applied to the skin.
Baobab Oil also softens skin and helps improve its texture and elasticity.
The high concentration of fatty acids in Baobab oil can help reduce signs of aging and reduce inflammation.
It can help skin heal faster and improve skin's appearance after battling with acne or blemishes.
Baobab Oil can also aid in fighting fine lines and wrinkles by reducing collagen breakdown. The high concentration of antioxidants helps support and preserve collagen that helps keep skin young and glowing!
This oil is also a great cleanser, you can use Baobab Oil before the rest of your skincare routine to help break down anything that might clog pores.
It supports your skin's microbiome by not stripping away everything on your skin that helps keep it balanced and happy!
How to Use Baobab Oil in Skincare Recipes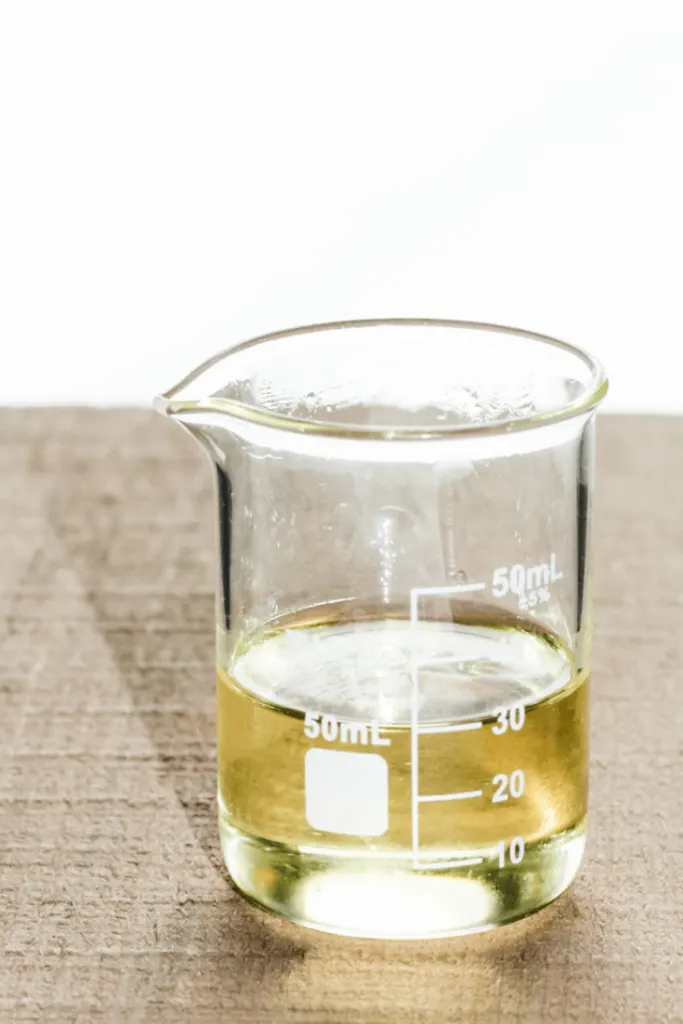 Baobab Oil has many uses for skin; one of the biggest uses is as a moisturizer! This oil absorbs very quickly and doesn't leave skin feeling heavy or greasy.
This makes it a very popular oil to add to your:
Baobab Oil is also popular for use in acne-reduction products! It might not make much sense to put more oil on an oily face but, Baobab Oil is very lightweight and quick to absorb.
Using this oil on irritated and acne-prone skin can reduce the amount of oil that your skin produces that causes clogged pores and acne.
It is also anti-inflammatory so using it on sensitive skin that is often dry or damaged can help heal the skin and repair the skin barrier!
Baobab Oil also makes a great cleanser and can be used to help remove make-up and cleanse skin prior to your typical skincare routine.
Baobab Oil can help remove excess oil, dirt, and pore-clogging gunk that builds up after a long day!
Massaging a couple drops into skin prior to beginning your normal skincare ritual can help cleanse skin and support your skin's natural microbiome.
Baobab Oil Substitutes
If you're looking for a substitution for Baobab Oil, you're going to want to look for another non-comedogenic oil, so it isn't likely to clog your pores or cause additional skin irritation.
You'll also want to find an oil that absorbs quickly and doesn't leave very much residue like:
Remember, when you're looking to substitute one oil for another, think about the goals of the product and what kind of oil you need!
When substituting a new oil, try rubbing a drop between your fingers to see how quickly it absorbs and how much residue is left once it's absorbed.
One good option to substitute for Baobab Oil would be Safflower Oil, it is quick to absorb and is non-comedogenic; it also helps repair the skin's barrier to protect it from environmental damage.
Another choice would be Hemp Seed Oil; this versatile oil is a great carrier oil that can help skin in many ways. Not only is it non-comedogenic, but it also can help fight inflammation and signs of aging!
If you would like more carrier oil ideas, you can download our Free Carrier Oil Cheat Sheet below. It will give you a quick overview of each carrier oil, benefits and skin type compatibility.
[cp_popup display="inline" style_id="11497″ step_id = "1"][/cp_popup]
Warnings/Contraindications for Baobab Oil
While Baobab Oil is very gentle it can cause allergic reactions in people with tree nut allergies, particularly the unrefined oil.
If you've never used it before, try a small patch test. Rub a small amount on a less sensitive area of skin such as your forearm. If there is no reaction over 48 hours, you can try it on your face!
Now that you know all about Baobab Oil Benefits for Skincare, you're probably ready to make some recipes.
Check out the skincare recipes below that you could easily incorporate Baobab Oil in as an ingredient!
Baobab Oil Skincare Recipes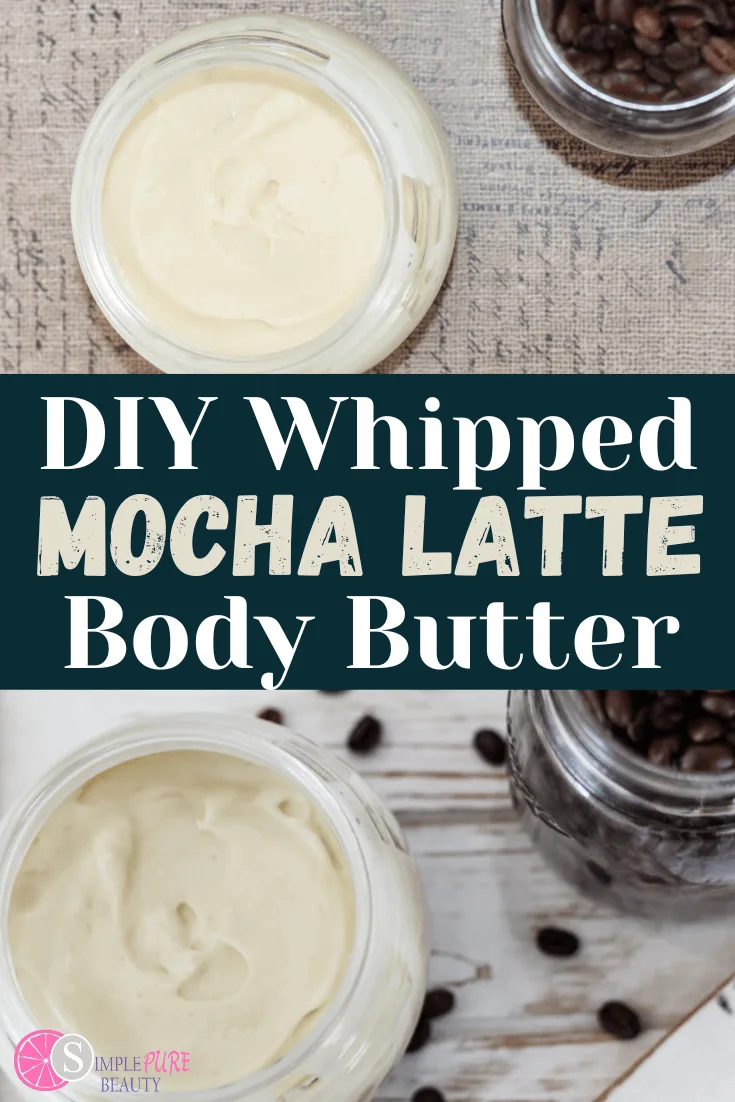 I love the smell of a fresh cup of coffee; it's such a comforting and warm smell! I don't like to drink it but I …
Pin Baobab Oil Benefits for Skin!
I hope you've enjoyed learning all about the benefits of Baobab Oil for your Skin. Be sure to pin this post for later!