Rosehip Seed Oil, also known as Rosehip Oil, is an excellent choice for anyone looking to upgrade their skincare routine! This carrier oil moisturizes and combats signs of aging, and can even skin tone.
Rosehip Oil contains high Vitamin C levels and can help heal skin along with brighten and tighten; helping you look younger and more refreshed.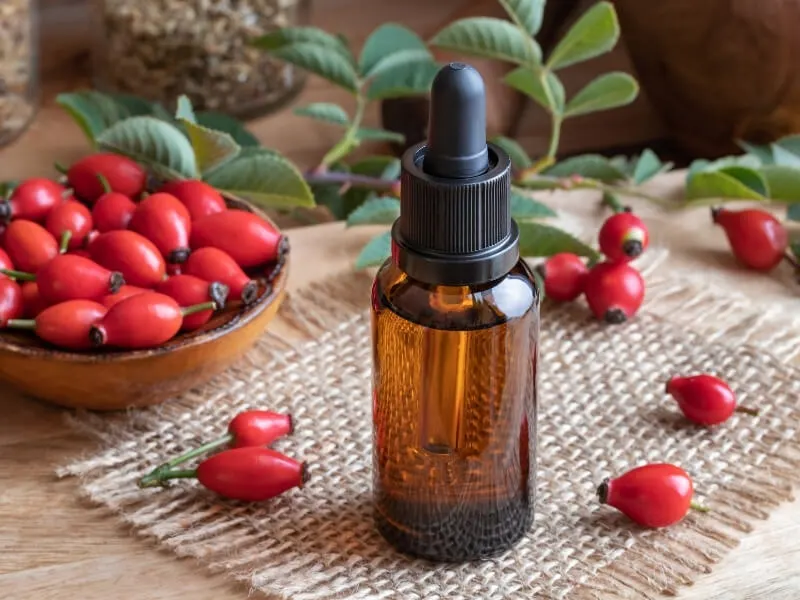 Rosehip Seed Oil Quick Facts
Rosehip Seed Oil Scientific Name:
The scientific name for Rosehip Seed Oil is Rosa rubiginosa.
Rosehip Seed Oil Comedogenic Rating:
Rosehip Oil is non-comedogenic with a rating of 1; this means that it has a very low likelihood of clogging pores.
Rosehip Seed Oil Extraction Method:
Rosehip Seed Oil is extracted from the seeds of wild rosehip fruit. This plant is typically grown in Chile. Rose hips are cold-pressed, or chemically processed to extract the oil from them.
Rosehip Seed Oil INCI Name:
Rosa Mosqueta (Rosehip)Fruit Oil
Rosehip Seed Oil COSING Number:
59355
Rosehip Seed Oil Skincare Recommendations:
Rosehip Seed Oil is recommended for all skin types, including sensitive, acne-prone, dry, and even oily skin.
Rosehip Seed Oil Absorption Rating:
Rosehip Oil penetrates and absorbs into skin fairly quickly. It is known as a dry oil as it won't leave skin feeling greasy or heavy.
Rosehip Seed Oil Composition
| | |
| --- | --- |
| Oleic Acid (C18:1) | 14-16% |
| Palmitic Acid (C16:0) | 3.4-4.4% |
| Linoleic Acid (C18:2 ⍵-6) | 43-46% |
| α-Linoleic Acid (C18:2 ⍵-3) | 31-34% |
| Stearic Acid (C18:1) | 1.5-2.5% |
*Fatty acid breakdown is shared from Modern Cosmetics Volume 1.
What is Rosehip Seed Oil?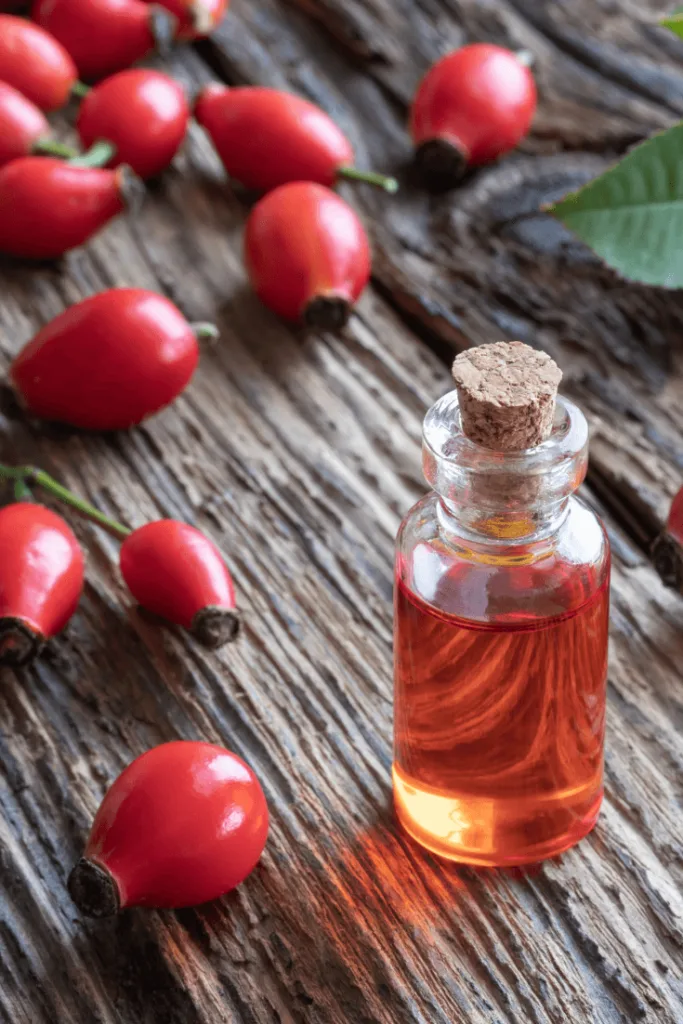 Rosehip Seed Oil is a highly anti-inflammatory oil that is often used in cosmetics to treat a wide variety of skin ailments.
It contains high amounts of fatty acids and Vitamin C that makes it perfect for rejuvenating skin and evening skin tone.
Rosehip Oil is packed full of other skin-nourishing vitamins that can help those suffering from sensitive skin and intensely hydrates skin.
Rosehip Seed Oil Benefits for Skin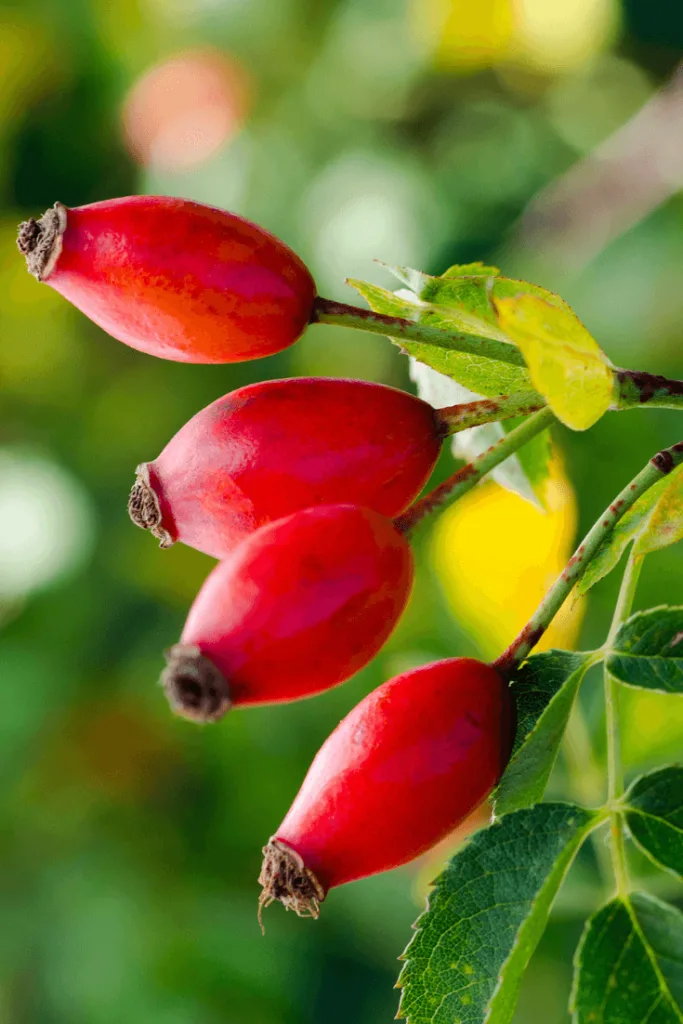 Rosehip Seed Oil contains Vitamin C which helps it heal skin and protect it from environmental damage.
The high concentration of Vitamin C also helps it to brighten skin and help fight signs of aging such as fine lines and wrinkles. It can help tighten pores and help skin appear more youthful and increase skin cell turnover.
Rosehip Oil also helps lock in moisture while it hydrates, this can not only help skin stay soft and supple but it can promote a plump appearance and reduce fine lines and wrinkles. It also helps combat signs of aging by supporting collagen production; collagen is used by skin to increase elasticity and keep it young and healthy.
Rosehip Seed Oil is also used for its restorative properties. This oil is often used to help reduce the size and appearance of scars and other blemishes.
Popular Rosehip Seed Oil Uses for Skin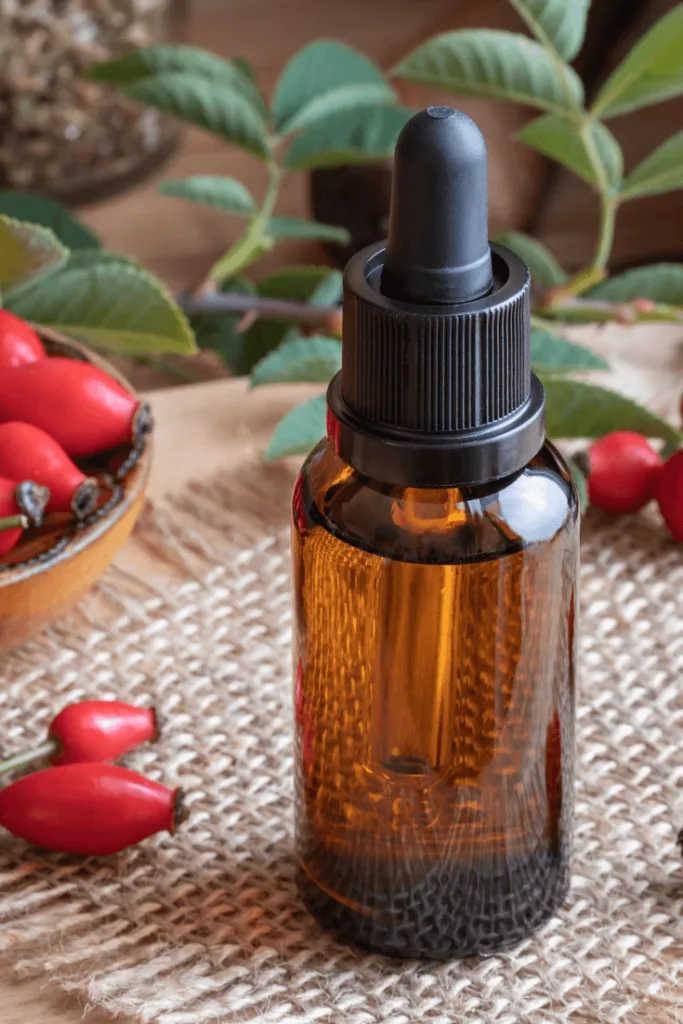 Rosehip Seed Oil is often used in moisturizers and serums. Because it is a mild oil that is well absorbed, it is great for use in a variety of products.
Rosehip Oil is great for overnight serums because it keeps skin hydrated and helps to repair and rejuvenate skin.
This oil can also be used to help fight inflammation while you sleep so you can wake up to younger, calmer skin.
Its versatility also allows it to be used in a variety of other products including eye serums, massage oils, and creams.
Rosehip Seed Oil is great for anyone who needs to reduce the appearance of scars and blemishes or to even out skin tone and balance their complexion.
Rosehip Seed Oil Substitutes
Rosehip Seed Oil is pretty great, but if you find yourself needing a substitute, you'll want to look for another oil that is non-comedogenic, high in Vitamin C, fatty acids, and quickly absorbed!
A few options would be Jojoba Oil, Hemp Seed Oil, and Baobab Seed Oil.
All of these oils have a high Vitamin C content and are not likely to clog pores.
They are anti-inflammatory and possess many of the same attributes as Rosehip Oil.
Warnings/Contraindications for Rosehip Seed Oil
Rosehip Oil does not come with any warnings when used topically. If you have oil or acne-prone skin be sure to do a patch test to ensure that it will not cause any further irritation.
Where to Buy Rosehip Seed Oil
LevenRose is a best selling MADE IN THE USA American brand Amazon naturals beauty company that stands behind their products and oils with their Satisfaction Guarantee. They promise you will love it or they'll refund it.
Photo Credit: mountainroseherbs.com
Mountain Rose Herbs is committed to putting people, plants, and planet before profit with everything they do. They are committed to sustainability, and a certified Zero Waste company. They currently only offer shipping to the United States & Canada.
Photo Credit: soapmakers-store.com
Based in the United Kingdom, Soapmakers Store is a family owned business specialising in the sourcing and supply of premium quality ingredients to the Cosmetic, Toiletry, Aromatherapy, and Soapmaking Industries. With over 40 years experience in the Natural Ingredients Industry, they will endeavour to be your 'one stop shop' for quality raw material supplies. They do offer shipping outside of Europe, but there will be additional charges.
Rosehip Seed Oil Skincare Recipes
Now that you've learned all about Rosehip Seed Oil, check out these recipes that include this amazing carrier oil!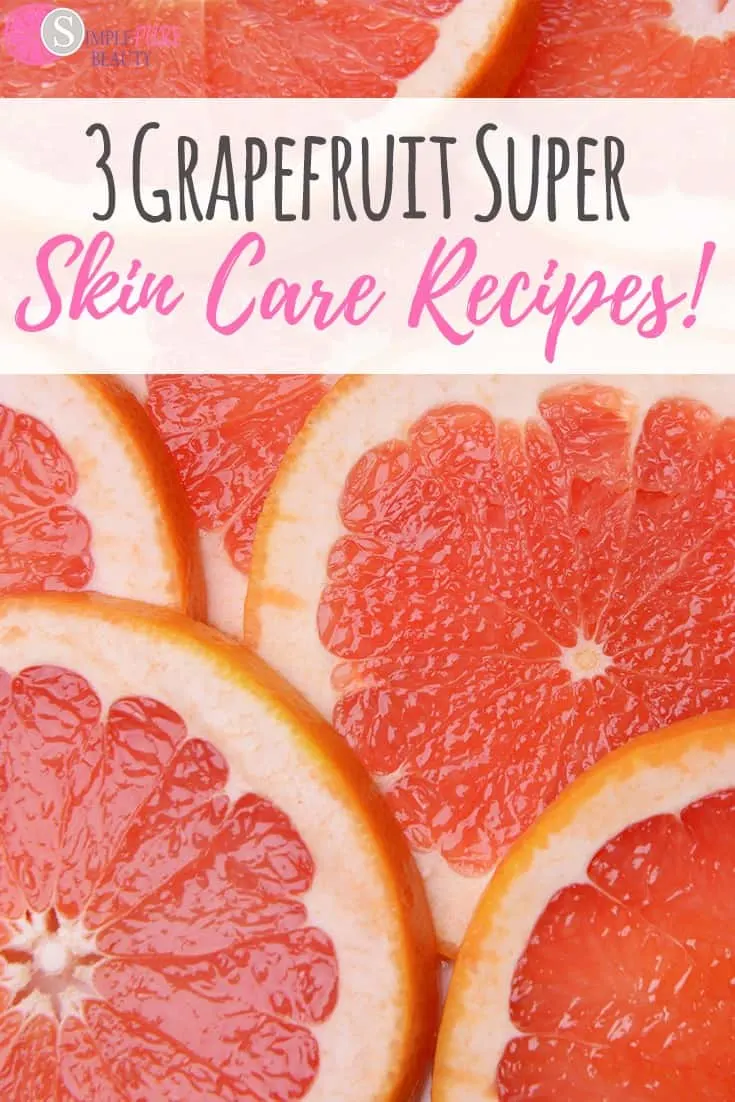 There are many grapefruit essential oil uses for skincare. You can easily add grapefruit to your skincare routine with these 3 simple recipes. Summer is …
Pin Rosehip Seed Oil Benefits for Skin
I hope you enjoyed learning all about the benefits of Rosehip Seed Oil benefits for skin!