Maracuja Oil, also known as Passionfruit Seed Oil, is an incredible skin softener, as well as a nice tissue and body relaxer.
Maracuja oil is light and very easily absorbed, it's easy to spread evenly on skin and won't leave any oily residue.
It also happens to be one of my all time favorites!

Maracuja oil is also great for dry skin conditions, reducing inflammation, smoothing fine lines, and protecting your skin from sun damage due to its concentration of fatty acids.
It also has a long shelf life which is great for people who don't use a lot of product!
Keep reading to learn all about this amazing carrier oil and its many benefits for your skin!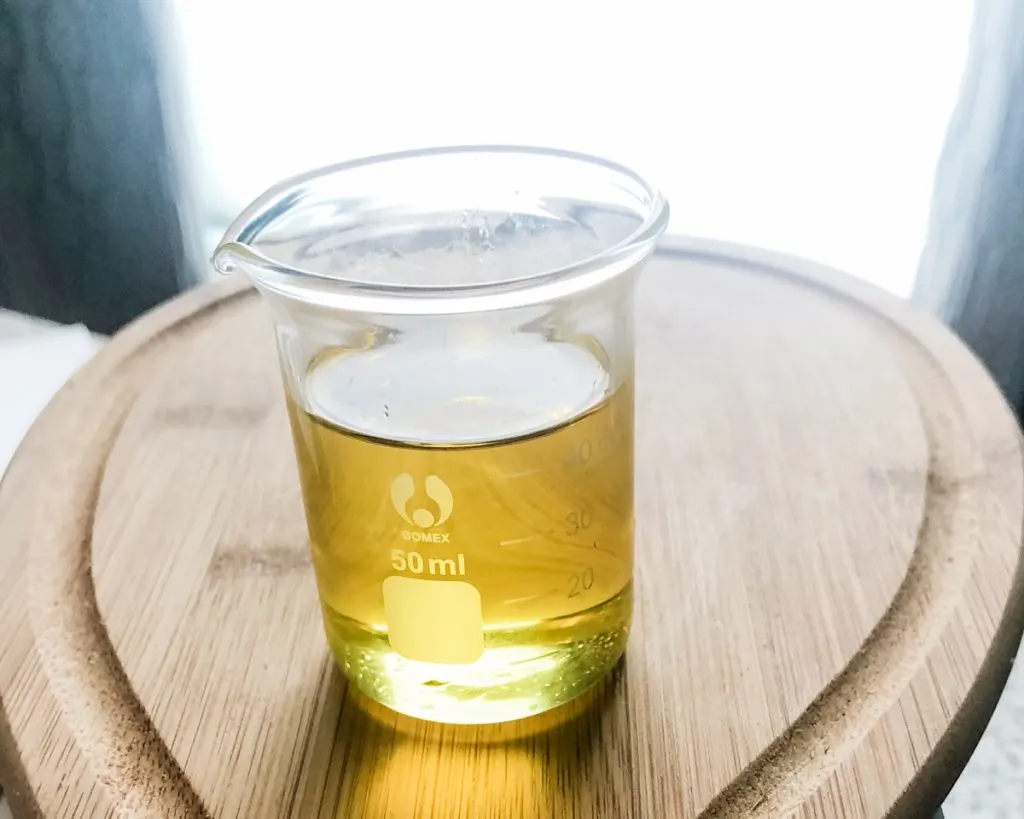 Maracuja Oil Quick Facts
Maracuja Oil Scientific Name:
The scientific name for Maracuja Oil is Passiflora edulis Sims
Maracuja Oil Comedogenic Rating:
Maracuja Oil has a comedogenic rating of 2. This means that it is not likely to clog pores.
Maracuja Oil is extracted from:
Maracuja Oil is cold-pressed from the fruit seeds of the passionfruit.
Maracuja Oil INCI:
Passiflora Edulis Seed Oil
Maracuja Oil COSING:
57017
Recommended for:
Maracuja Oil is recommended for people with oily, sensitive, or acne-prone skin
Maracuja Oil Absorption:
Maracuja Oil has an absorption rating of 2, meaning it will absorb into your skin quickly.
Maracuja Oil Composition:
| | |
| --- | --- |
| Palmitic Acid (C16:0) | 14% |
| Oleic Acid (C18:1, ⍵-9) | 13% |
| Linoleic Acid (C18:2 ⍵-6) | 73% |
| Carotenoids | 4.6 mg/kg |
*Fatty acid breakdown is shared from
Modern Cosmetics Volume 1
.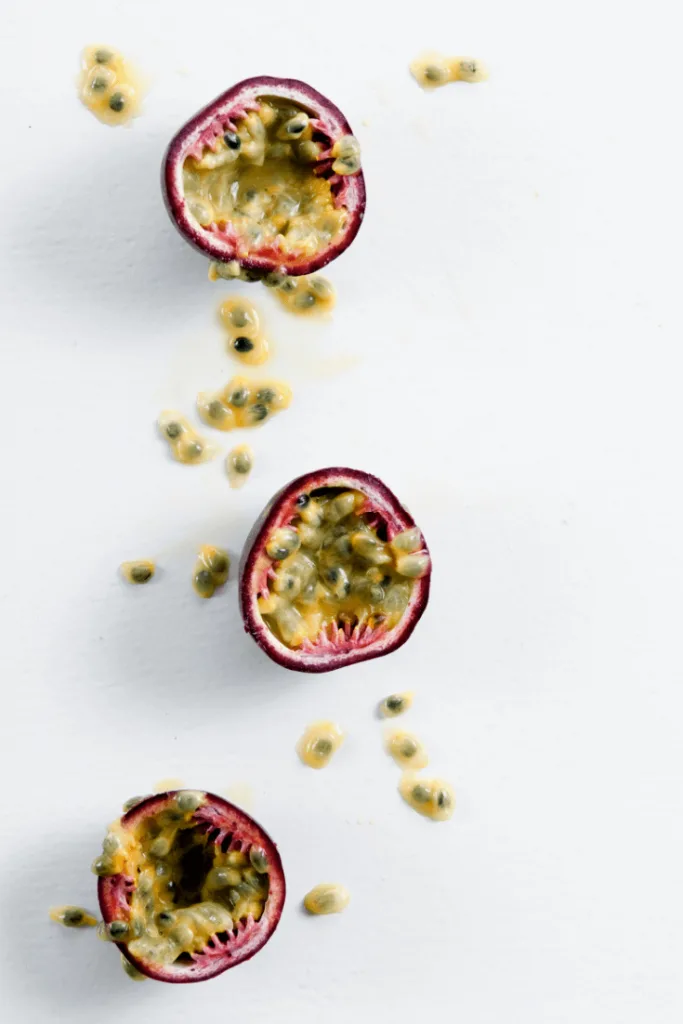 What is Maracuja Oil?
Maracuja Oil is an oil that is extracted from the aromatic fruit of the passion fruit tree. The seeds of this fruit contain 25% oil, and contains one of the richest sources of linoleic acid.
Maracuja Oil is rich and nourishing and can help people with a variety of skin types. It has anti-inflammatory properties that makes it great for people who are suffering from irritated or acne-prone skin, and can also protect against harsh UV damage.
Maracuja Benefits for Skin
Maracuja Oil has many benefits in skincare. It is an emollient so it helps draw moisture to the skin and keep it there. Its high concentration of fatty acids help keep the skin plump and young. This makes it great for use in anti-aging skincare products.
It keeps skin hydrated while not leaving it feeling heavy or greasy. Passionfruit seed oil can also help protect skin from environmental damage, including UV damage.
This oil is easily absorbed by skin and penetrates skin layers quickly making it a very effective oil to use. Maracuja Oil also has antioxidant properties that help heal skin that is damaged, dry, or cracked.
Popular Maracuja Oil Uses for Skin
Maracuja Oil can be a foundational ingredient in many skincare products including light lotions, body butter, night creams, and eye creams.
Its anti-aging properties also make it great for moisturizers that focus on decreasing puffiness and wrinkles, as well as reducing signs of aging.
Maracuja Oil can be used to help boost skin and keep it looking fresh all day long which makes it a great daytime moisturizer, because of its more solid texture and lightness you can also use it in DIY foundations!
Maracuja Oil can also help to heal skin and repair damage. It can be used on dry and chapped skin to help heal it. It can also help to reduce scarring and stretch marks.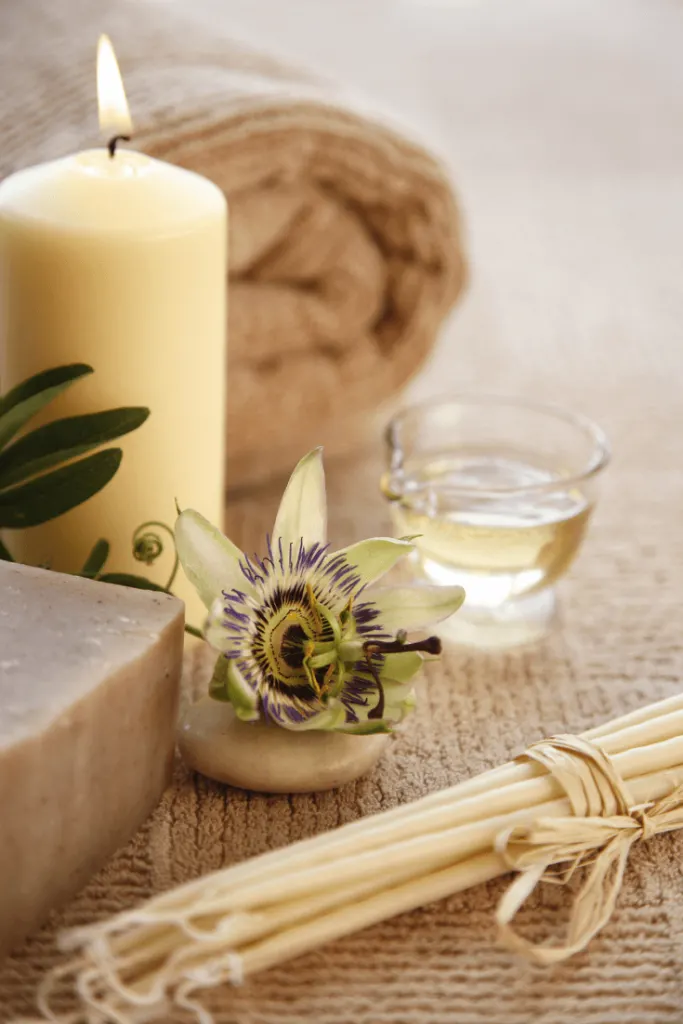 Maracuja Oil Substitutes
If you're looking to make a recipe and need a substitute for Maracuja Oil, you can try Jojoba Oil! They have the same comedogenic rating, and are both easily absorbed by skin.
Jojoba Oil can be used in anti-aging products and is great for dry or damaged skin!
Another wonderful alternative is Baobab Seed oil. This oil has a variety of benefits for skin and can be used in many of the same products as Maracuja Oil.
They both have a comedogenic rating of 2, which means they are not likely to clog pores. They are both excellent for use in keeping skin hydrated and young.
Warnings/Contraindications for Maracuja Oil
Maracuja Oil is generally regarded as safe. It is always recommended to perform a patch test when trying out new products!
Where to Buy Maracuja Oil
Photo Credit: www.fromnaturewithlove.com
From Nature With Love proudly offers an inspiring range of premium quality certified organic, conventional and complementary personal care ingredients for use within skin care, hair care, aromatherapy, massage, spa, herbalism and soap making applications. They also offer a Rewards program that pays you back 10% in rewards on every order. From Nature With Love is a US based company that does offer International Shipping.
Photo Credit: www.formulatorsampleshop.com
Formulator Sample Shop carries a wide range of formulating and skincare ingredients including carrier oils, butters, preservatives, and more. You are able to purchase the exact quantities that you need, and if there is something you need that you don't see on their website, just contact them! They do offer International Shipping as well.
Maracuja Oil Skincare Recipes
Now that you've learned all the amazing benefits of Maracuja Oil, let's learn some skincare recipes that you can try!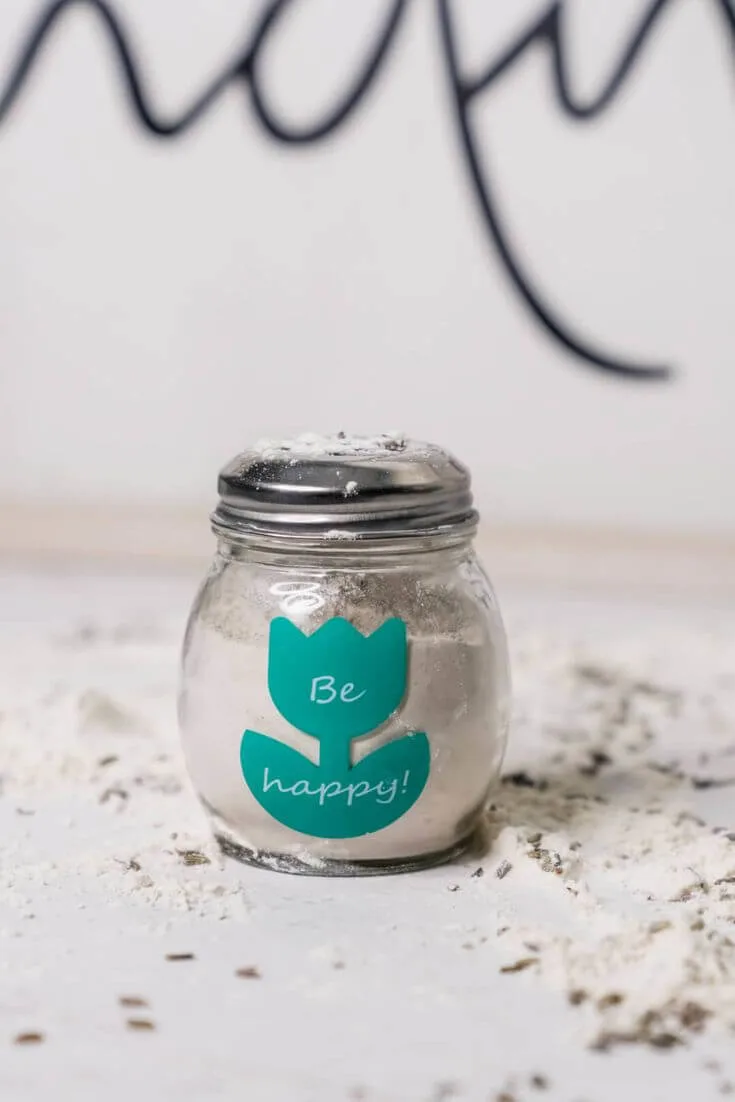 Do you ever wish you had something that kept you smelling fresh while soaking up sweat in all of the nooks and crannies? This DIY …
Pin Maracuja Oil Benefits for Skin
I hope you enjoyed learning all about the benefits of Maracuja Oil benefits for skin! Be sure to share and pin this post for later!