Many of us in natural skincare know that dimethicone is a controversial ingredient. Many wonder, "Is dimethicone safe?" It has been known to cause irritation, allergic reactions, and other adverse side effects.
Dimethicone is on many skincare ingredient 'watch lists' and is known for making problems with skin and hair worse.
So if it isn't good for your skin or hair, why are many companies still using it?
Let's learn more about dimethicone safety and natural alternatives you can use to still get that silky feel in your skin and hair products!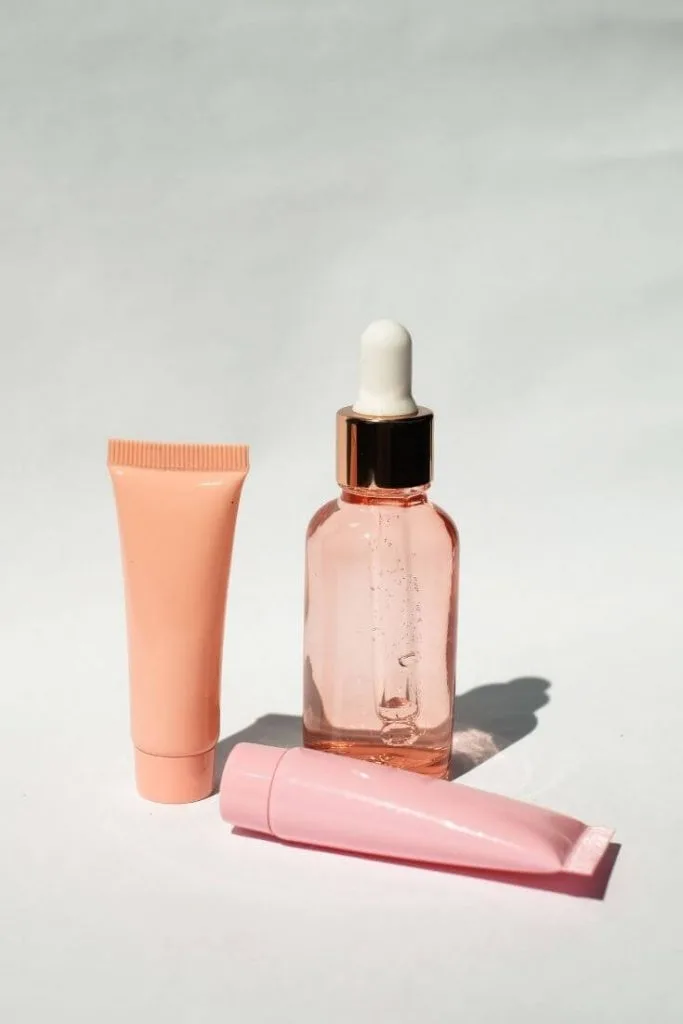 What is dimethicone?
Dimethicone is a silicone-based ingredient that is often found in beauty products and is used as a smoothing agent. It is an ingredient that can be found in many skincare and hair care products.
It is used to form a protective barrier over skin or hair and increase the spreadability of products.
Is dimethicone a natural ingredient?
Dimethicone is a silicone, which means that it is not a natural ingredient. It is a synthetic ingredient; the good news is that there are natural alternatives to dimethicone and other silicones that are used in skin care and hair care products!
Where can dimethicone be found?
Dimethicone can be found in a variety of cosmetic products and personal care products, including:
Dimethicone is a widely used cosmetic ingredient in beauty products because it makes them easier to apply and gives hair or skin a smoother feeling.
Dimethicone in skin care products
So what is dimethicone actually supposed to do?
Dimethicone and other silicones do a few things in skin products. It helps products go on smoothly and provide something called "slip.'
On your skin, it can help skin look smoother; it also helps lock in moisture but does not allow skin to breathe as well as more natural products.
All-in-all, dimethicone is meant to give your skin the appearance of being smooth without solving any underlying conditions that may be causing dry or uneven skin.
It is thought to help reduce transepidermal water loss as well.
What is slip in skincare?
Slip is a term given to skincare products and ingredients that help other ingredients spread onto skin and absorb into skin more readily.
Is silicone bad for your skin? Allergic reactions? Sensitive skin?
Silicone is found in so many products, but is it actually bad for skin? Pure silicone is a hypoallergenic product, but that does not mean it's a good ingredient.
Many silicones used in products are derivatives of pure silicones which means they may not be hypoallergenic.
Many dermatologists state that it is a safe ingredient, and generally speaking, it is. The problem with many products that contain silicone is that it is a filler ingredient that doesn't serve much of a purpose and can cause irritation.
Because of its occlusive properties, it traps everything to your skin, including dead skin cells, debris, and bacteria. It also is not breathable and can cause more buildup on skin.
Dimethicone in hair products
Dimethicone in hair products is meant to give hair a silky texture and help smooth unruly flyaways. It can be found in most box store shampoos and conditioners as well as other hair products.
Is silicone bad for hair?
Just like in skincare, silicone in hair products is only meant to give hair a silky-smooth texture and make application smoother. It can seal dirt and oil to the hair cuticle and can actually cause hair to be more brittle and dry in between uses.
Dimethicone side effects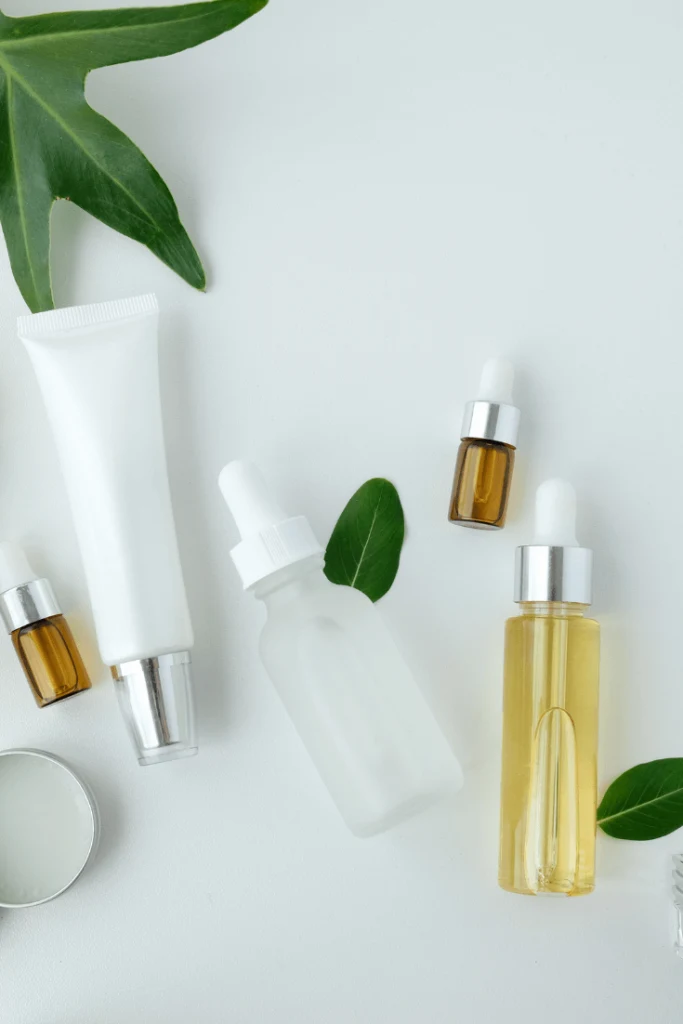 As popular as dimethicone is, it can cause a variety of adverse side effects, particularly if you have dry, sensitive, or reactive skin.
Dimethicone can cause everything from minor skin irritation to severe allergic reactions. It can be particularly irritating for anyone with sensitive skin and can cause even more breakouts for those with acne-prone skin.
Dimethicone is also widely used in over-the-counter products that we use on sensitive skin and even our children! Did you know that dimethicone is often found in diaper rash cream and can worsen diaper rash in some infants and toddlers?
Other side effects can include itchy skin, dry patches of skin, breakouts, damaged hair, and more. Some reactions to dimethicone are so severe that people have to seek medical help!
Let's learn about some natural alternatives to dimethicone so you can ditch silicones in your products!
11 Natural silicone alternatives
If you are leaning towards natural skin and hair care and want to avoid synthetic ingredients, there are several natural oils that can be used as alternatives that provide the same smoothing benefits and slip to your products!
This oil adds slip to products it is added to and moisturizes skin. It also helps create a protective barrier over skin and hair; it can be used to help improve skin's complexion and smooth frizzy hair! Abyssinian oil is not likely to clog pores and can be used on a variety of skin types without any of the nasty side effects that dimethicone can cause.
This natural alternative to silicone is a sustainable ingredient that provides excellent slip. It creates a glossy shine in hair and can be used in many products to replace dimethicone!
This ingredient can not only replace dimethicone, but it also provides strong antioxidant protection. This means that it can protect your hair and skin from free-radical and environmental damage.
This powerful moisturizer also has great slip and is a skin protectant. It creates a barrier on skin to help heal and protect it. It is also safe to use on oily skin since it is not likely to clog pores and can help balance dry skin.
Broccoli seed oil is also an excellent ingredient in anti-aging skincare because it can help smooth fine lines and wrinkles.
Coco caprylate is an emollient that moisturizes, softens, and soothes skin. It can be found in many products and helps other ingredients penetrate deep into skin.
This is a relatively new oil in the skincare world; it is a powerful emollient and has good absorption and slip. This makes it a great, natural alternative to dimethicone and other synthetic silicones.
This extremely light emollient is palm-free and also helps hydrate skin. It has great slip and is lightweight, which is great for anyone with sensitive skin!
This natural alternative to dimethicone is known for helping products glide onto skin and hair. It penetrates deep into skin and hair and provides other ingredients with the opportunity to nourish skin and hair. It leaves no greasy or oily residue and allows your skin and hair to breathe!
This product is great for adding slip and is known to help improve the texture and feel of skin after application of products. No more greasy, oily, or sticky feeling after applying your favorite products.
This plant-based alternative is made from olive oil components. It offers emollient properties to help moisturize and hydrate your skin and hair while adding slip to any product.
This sustainably sourced sugarcane product is an emollient that is light and dries quickly leaving behind no residue. It is great for skin and won't weigh your hair down!
Now that we've covered 11 natural silicone alternatives, let's answer a few questions that might come up!
Dimethicone FAQs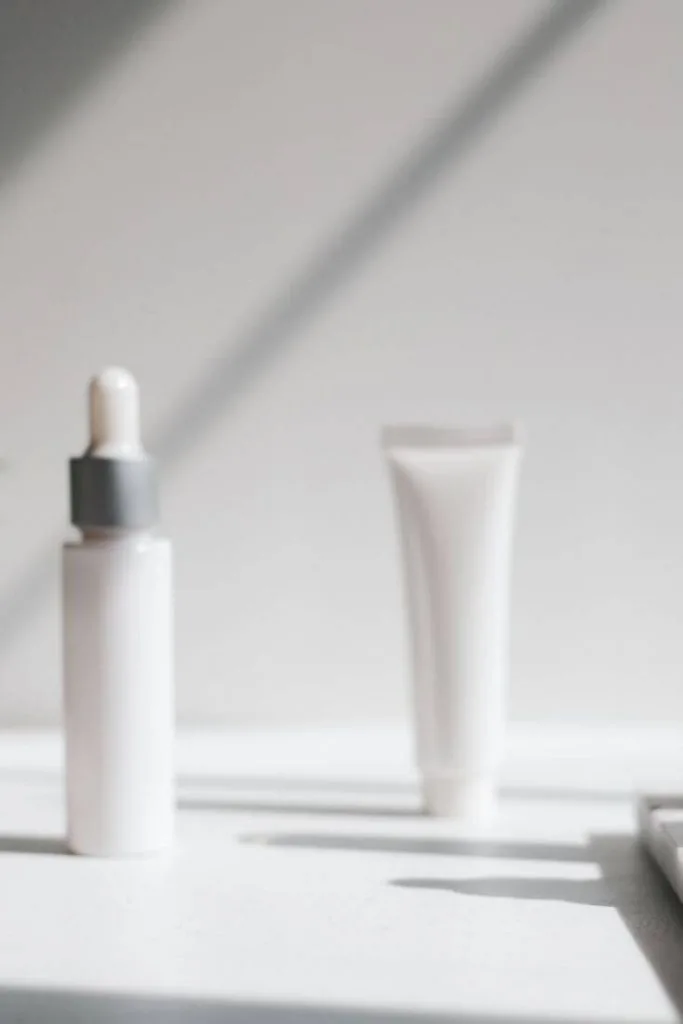 Is dimethicone the same as silicone?
Dimethicone is technically a polymer that is silicone-based. What does that mean? Dimethicone is more of a silicone oil that has been made to have certain properties that make it popular in today's cosmetics and beauty products.
Is dimethicone a microplastic?
Dimethicone is a microplastic. This means that there are microscopic pieces of plastic in most forms of dimethicone. Many microplastics contain other contaminants as well, such as heavy metals and other toxins.
Does dimethicone build up on skin?
Dimethicone forms a barrier on the top of the skin. This sounds like a good thing, but it also traps dirt, debris, and bacteria to the skin. This causes additional irritation and increases the likelihood of breakouts.
Silicones are also typically hydrophobic, which means they repel water; products containing silicones can be hard to wash off of skin.
Should I avoid products with dimethicone?
While dimethicone is widely regarded as a safe ingredient, we always prefer to use natural ingredients when possible. It has been shown that dimethicone can cause an adverse reaction no matter how it is used. It can also cause skin irritation and breakouts. It is also considered a microplastic, so it could contain heavy metals and other unknown contaminants. Using natural alternatives is better for you and your skin!
Does dimethicone cause dryness?
A well-known side effect of dimethicone is that it can cause dry skin. Even though it forms a barrier over skin that seals in moisture, it also seals everything else out. If you are using dimethicone early in your skincare routine, your other products will not be able to sink into skin and hydrate it. Your skin will also not have access to moisture in the air that would normally keep your skin hydrated throughout the day.
Does dimethicone cause hair loss?
Because dimethicone seals the hair follicle, it reduces the amount of nourishment and hydration your hair can get from your hair care products. While dimethicone does not directly cause hair loss, it can lead to hair loss with long-term use.
Does dimethicone cause build-up on hair?
Dimethicone, like most silicones, repels water. This means that it is harder to wash out of hair than most natural alternatives and can build up on hair over time.
Dimethicone is an ingredient that is hard to avoid when shopping for skin care and hair care products. It is meant to help smooth skin and hair while forming a protective barrier and it is generally regarded as safe to use. However, it can cause skin irritation, allergic reactions damaged hair, and more. It is also a microplastic and could contain other toxic contaminants.
While dimethicone can help plump skin and tame frizzy hair, there are much better and natural alternatives that are easy to find and use in your DIY formulations!
Pin this post for later!
If you are looking for natural alternatives to synthetic silicones to use in your formulations, then pin this post for later!