Cleansing your skin is kind of a necessity. Some of my favorite recipes are cleansers that are meant to help balance and gently cleanse your skin to keep it clean and happy.
Today, I am going to introduce you to a gentle bi-phase cleanser that is versatile and perfect for anyone with sensitive skin!
What is a bi-phase cleanser?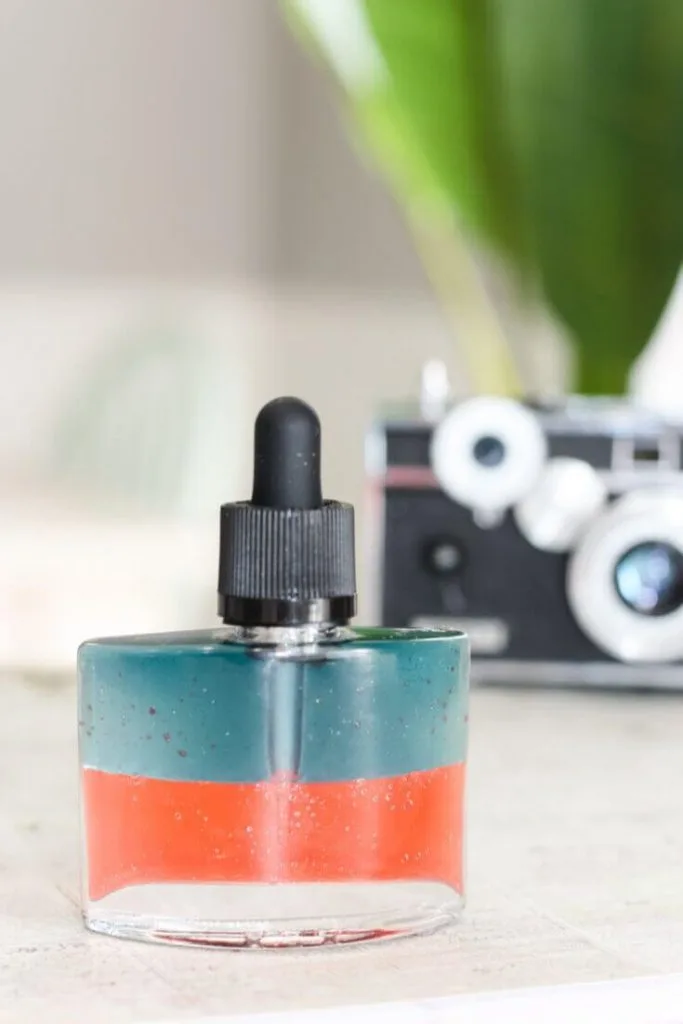 You know what cleansers are for; we've covered several classic cleansers like micellar water and oil cleansers, but what is a bi-phase cleanser?
A bi-phase cleanser is a unique formula that gives you the best of both worlds in one simple step. It is a cleanser made of an oil phase and water phase that helps gently clean dirt and debris from skin without stripping or drying it.
Bi-phase cleansers are generally moisturizing and are enriched with ingredients that help lock in moisture. A bi-phase cleanser can remove eye makeup, waterproof makeup, and extra traces of makeup to clean skin without leaving an oily residue.
How does a bi-phase cleanser work?
Bi-phase cleansers contain two main ingredients: water and oils. When left standing, the oil and water separate; when you are ready to use the cleanser, you shake it up to mix the two.
This mixture is excellent for removing stubborn makeup, dirt, debris, and build-up on the skin.
These cleansers are often moisturizing and help nourish the skin to leave it feeling soft and smooth.
How do I use a bi-phase cleanser?
Using a bi-phase cleanser is so simple! My favorite way to cleanse with a bi-phase cleanser is to give the bottle a good shake and apply a small amount of cleanser to a cotton pad or microfiber cloth and gently rub it onto skin in a small, circular motion.
This will help remove different types of makeup and cleanse skin. The recipe that I am sharing today is gentle and safe to use on sensitive skin, such as the skin around your eye area!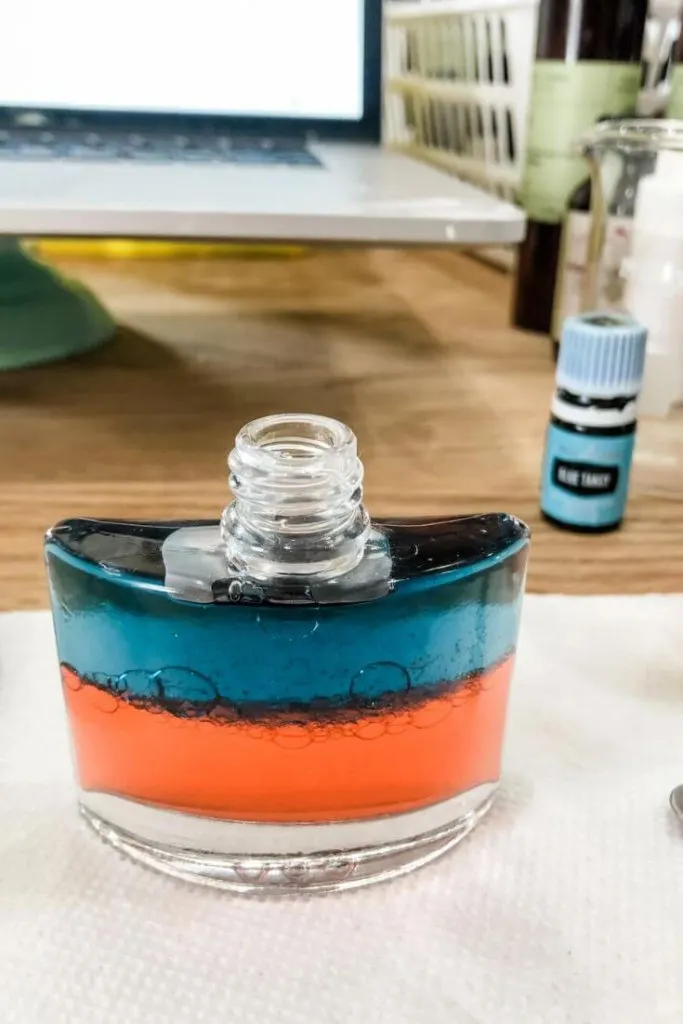 Can cleanser remove makeup?
Some cleansers are made to remove makeup, some can't even make it budge, but you can get the best of both with a bi-phase cleanser!
Some cleansers just can't remove stuck-on makeup, and some makeup removers leave skin feeling greasy and heavy. Using a bi-phase cleanser, you can remove residual makeup and cleanse your skin in one simple step!
Can I use a bi-phase cleanser on my face every day?
You can use a bi-phase oil cleanser daily as long as it is made for your skin type! There are several store-bought bi-phase cleansers that can be more oily or more drying, so you need to find the one that is right for you and your skin!
I will say that bi-phase cleansers tend to be more gentle on skin than many traditional makeup removal products.
The recipe we are making today is for sensitive skin and can be used on all skin types. The ingredients are non-comedogenic and will not clog pores, strip skin, or cause breakouts.
If you are unsure if using a bi-phase cleanser every day is suitable for you and your skin, start using this cleanser a few times a week and increase frequency as needed.
Bi-phase Cleanser Ingredients: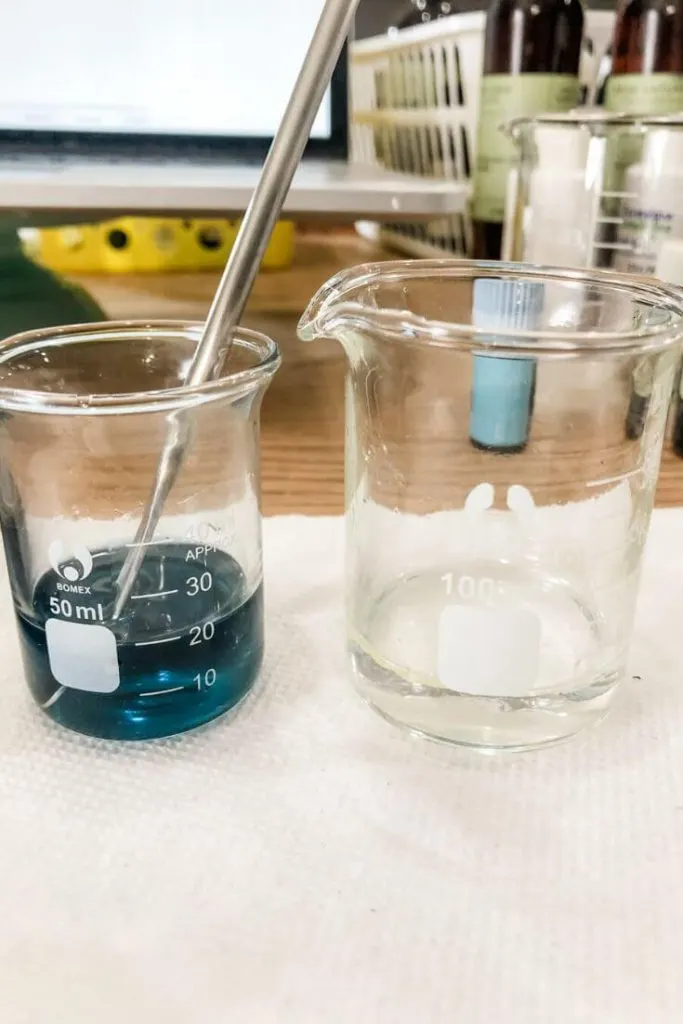 We've covered the basics of bi-phase cleansers now; let's get to the ingredients we'll use in this recipe! It consists of cleansing oils and hydrating ingredients so that your skin is clean and smooth!
Watermelon seed oil is excellent for troubled skin. It has anti-inflammatory properties to help soothe dry, irritated, or acne-prone skin.
It penetrates deep into skin to help remove buildup, dead skin cells, dirt, and debris. It is also non-comedogenic, so it will not clog pores, which makes it the perfect oil for your effective cleanser!
Distilled Water or Hydrosol
Using distilled water or hydrosol, such as rose hydrosol, in your bi-phase cleanser will help cleanse skin and wash away impurities. Hydrosols are gentle on skin and can have many benefits depending on which one you choose to use.
Glycerine is great for skin; it helps pull moisture from the air to your skin to help keep it plump and hydrated. It helps your skin retain moisture; using glycerine in your bi-phase cleanser will keep your skin soft and moisturized.
Vitamin E is here to help protect and heal skin; it has powerful anti-oxidant properties that have been used for years to help keep skin looking fresh and young!
It protects and fights free radical damage and environmental damage. It is also anti-inflammatory and can help you achieve a clearer complexion. Why wouldn't you want this in your cleanser?
Gotu kola is an herbal ingredient that has quickly become one of my favorites to use in my anti-aging recipes. It helps brighten, tighten, and firm skin by stimulating collagen production.
It is anti-inflammatory and can help your complexion by soothing and calming skin.
This means that when you're cleansing your face, you're also helping your skin appear younger. What could be better than that!?
A natural preservative, leucidal SF max will help extend the life of your cleanser and protect it from bacteria and fungi. It also has moisturizing properties to help smooth your skin.
Blue Tansy or Blue Cypress Essential Oil
You can choose which essential oils you like best, but I recommend one for your cleanser. They are both clarifying oils and promote a clearer complexion! They also have properties that promote the reduction of fine lines and wrinkles.
Lavender Essential Oil
This essential oil is a must-have for everyone who is making their own products! It is anti-inflammatory and helps calm irritated skin; not to mention the lovely smell of lavender!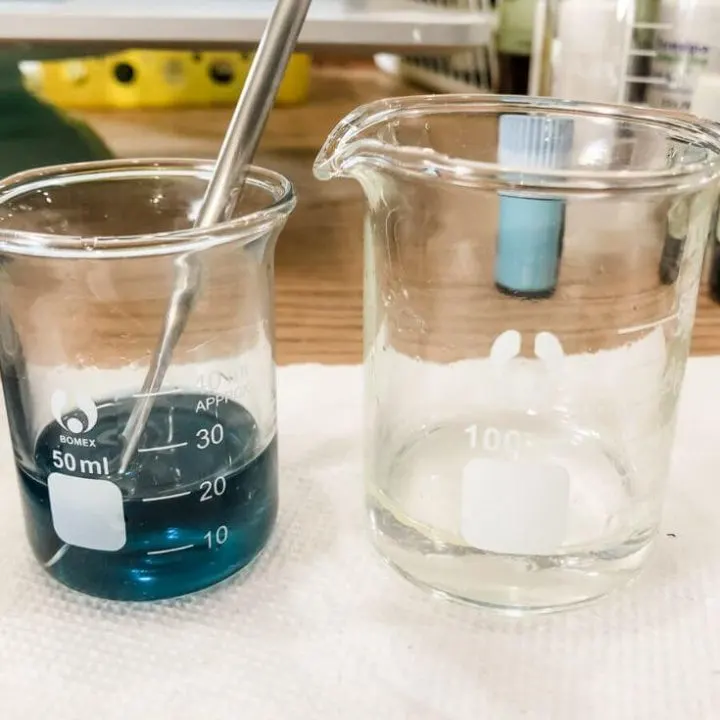 Gentle Bi-Phase Cleanser
Bi-phase cleanser for sensitive skin
Instructions
Add hydrosol/water and glycerine in glass beaker and set aside
Mix watermelon seed oil, vitamin E, Gotu kola and essential oils in separate beaker
Add preservative to your water/glycerine beaker
Adjust pH if necessary
Transfer both beakers into a spray top bottle
Make sure you shake before each use
Recommended Products
As an Amazon Associate and member of other affiliate programs, I earn from qualifying purchases.
Bi-Phase Cleanser FAQ's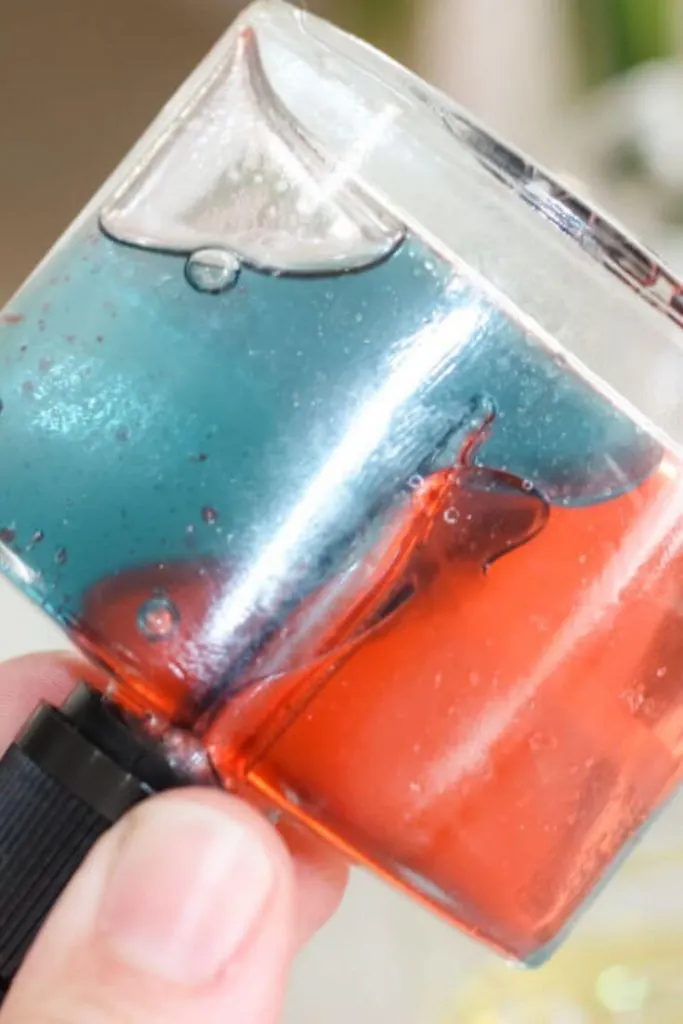 Ready to dive in and make your own cleanser? Check out these frequently asked questions first!
Why should I use a cleanser instead of soap?
Cleansers are typically made for the more delicate skin on your face. Many soaps, particularly ones that are store-bought, contain drying ingredients that can be harmful to your face.
Suppose you've been using regular soap on your face and are experiencing dryness, irritation, additional breakouts, or overproduction of oil. In that case, the soap you are using is probably too harsh for your skin.
Consider switching to a gentle cleanser instead that will help clean and clear your skin without stripping it of its natural oils.
Can a cleanser help with acne?
A cleanser can help with acne; cleansers help clean and clear your skin while gently exfoliating. They can also reduce inflammation and control oil production as well.
Cleansers are also more gentle on the skin and are less likely to strip skin of its natural oils to help you achieve your most beautiful skin!
Can cleansers help dry skin?
Depending on the cleanser you use, they can absolutely help dry skin. A good cleanser does not strip the oils from your skin and causes extra dryness. Many cleansers can also help address inflammation and irritation to help calm and soothe skin.
What should you do after cleansing skin?
After cleansing skin, I recommend applying a toner to help finish exfoliating skin and prepare it for your other products. After toning, apply any serums or moisturizers!
We always recommend moisturizing after cleansing to help lock in hydration and keep skin from drying out.
Are you excited to try out this new trendy cleanser? Bi-phase cleansers are a wonderful way to cleanse skin and remove the most stubborn makeup all in one step!
Try out this bi-phase cleanser and simplify your beauty routine!
Pin this post for later!