Well, it's the middle of July and we've been fighting a nasty stomach bug in our house. The way it typically happens in our family is this:
Someone will always get sick:
When we are leaving for vacation or on vacation
Family is coming to town for a visit
And in true form, my daughter was sick the whole week we were on vacation this year.
And now, my brother and his family are in town. We usually only see them once a year and we've been passing around this stomach bug.
Now who wants to be around that??
And with school starting back in a few weeks, it seemed like the perfect time to share one of my favorite germ fighting cleaners. It smells amazing and is just as effective as those other chemical filled wipes… I won't mention any names.
What You Will Need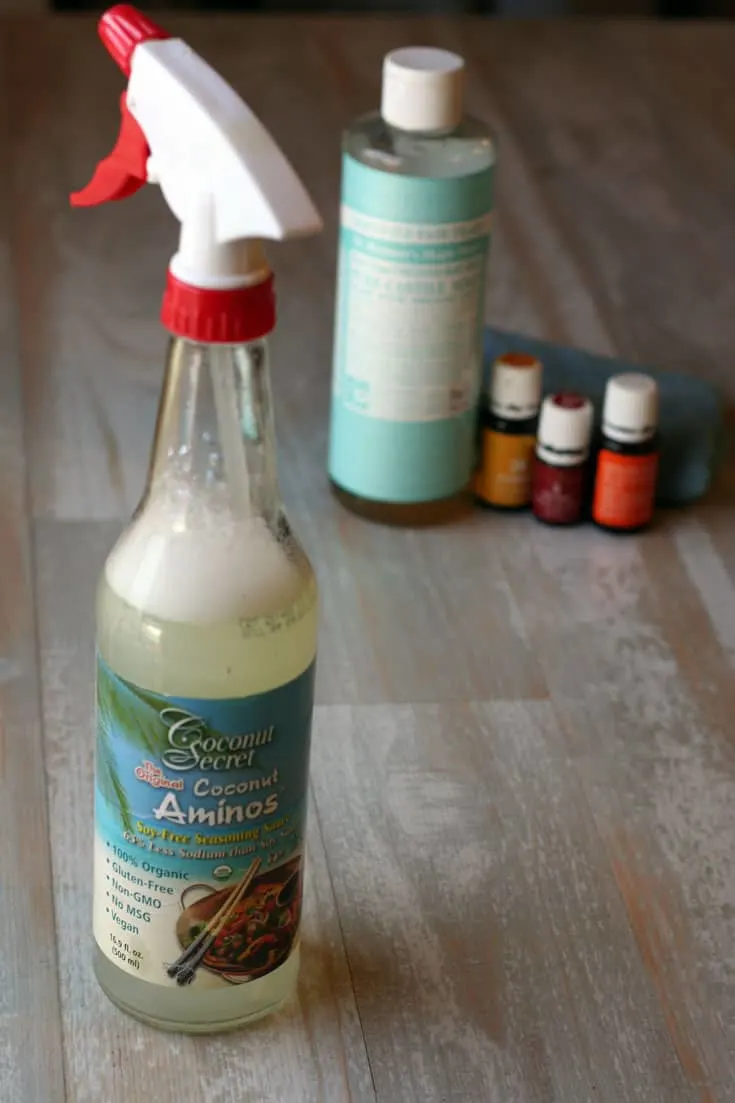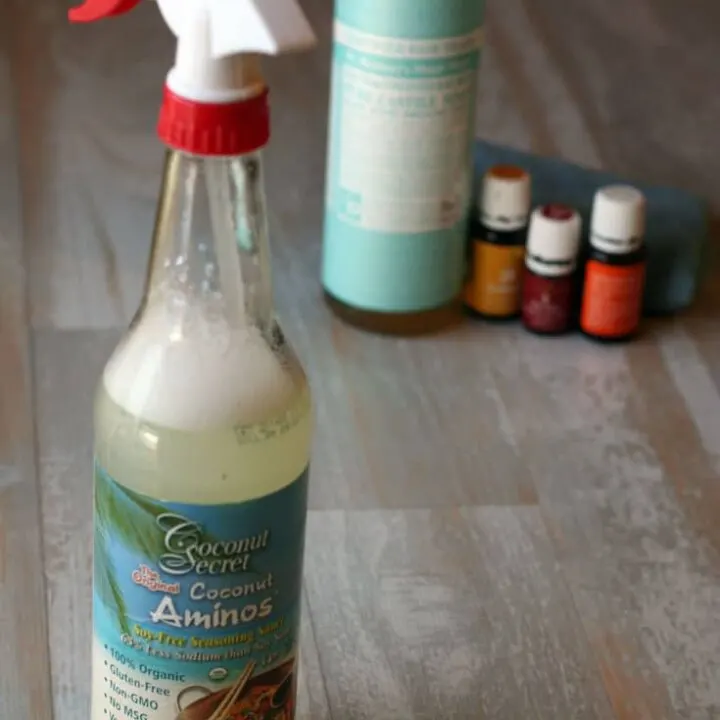 All Purpose Germ Fighting Cleaner
This Germ Fighting Cleaner is such a simple and easy recipe to make at home.
Materials
2 tbsp castille soap
20 drops tea tree essential oil
10 drops lemon essential oil
10 drops orange essential oil
2 cups water
Instructions
Instructions
Pour water into glass bottle.
Add essential oils and castille soap.
Shake well before each use.
Store in a cool dark place.

This recipe is awesome for fighting germs and cutting through grease!
Love to DIY, here are a few more recipes:
DIY Toilet Fizzie Bombs Recipe
DIY Alcohol Free Hand Sanitizer + Recipe with Alcohol
DIY Poo-Pourri Spray Recipe with Essential Oils
What is your favorite DIY Cleaning Recipe?