This homemade face mask is the perfect DIY for dry, sensitive skin. Carefully selected ingredients nourish damaged skin and help retain moisture.
It's getting to be that time of year again. Although we have been enjoying unseasonably warm temperatures for this time of year, I know the cold, frigid days are coming.
And I'm not ready for them…
But this lovely homemade face mask I am sharing today is the perfect way to prepare and nourish your skin through the winter months. (or anytime, for that matter!)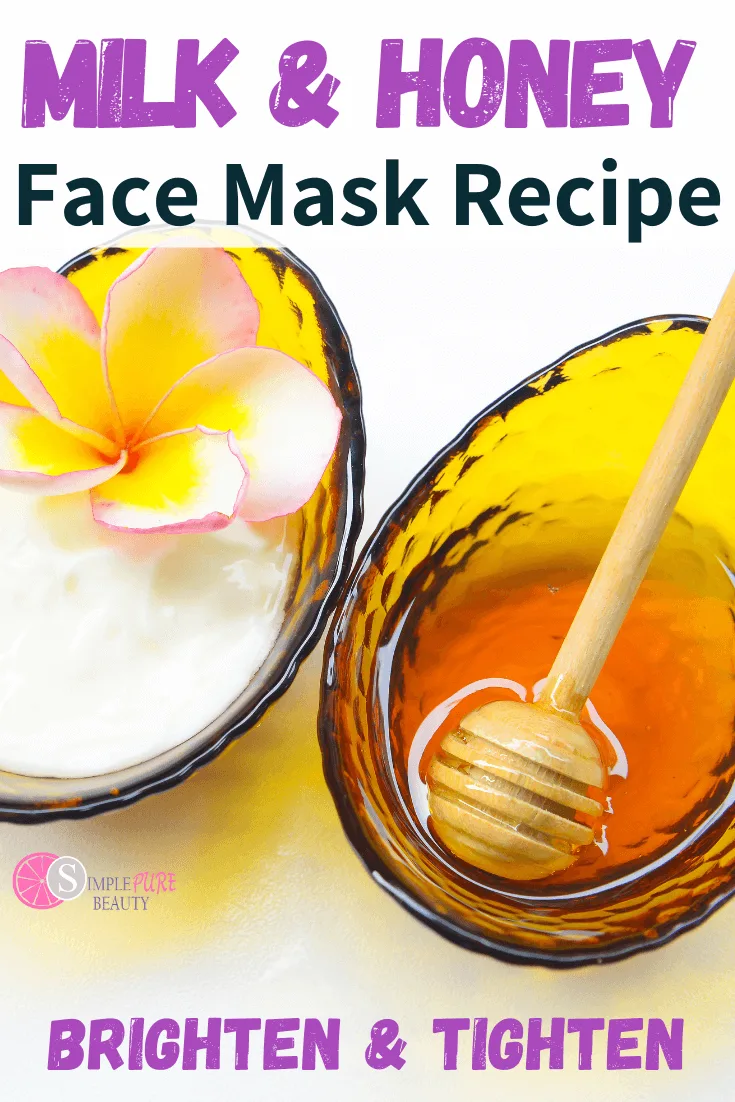 I have shared several face mask recipes in the past including this Turmeric and Yogurt Face Mask and Lemon Honey Face Mask to Calm Skin, Tone and Lighten.
But the mask I am sharing today is gentle and perfect for dry sensitive skin.
Face serum is a great way to nourish and hydrate dry sensitive skin. For a Personalized Face Serum Recipe, you can download your FREE DIY Face Serum Blueprint: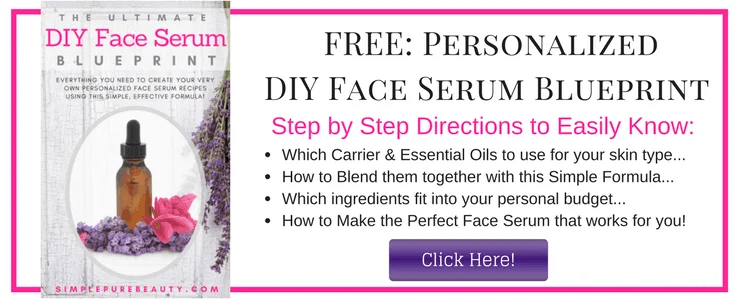 So why choose these ingredients for your homemade face mask?
Raw Honey: Honey is so beneficial for the skin as it's many properties help fight acne and blemishes. It really seals moisture into skin, and creates a radiance to the skin.
Coconut Milk: Coconut milk is soothing and cooling to skin which makes this mask great for after sun or wind exposure. Coconut milk also provides deep hydration with good fats and Vitamins C & E.
Kaolin Clay: Known to detoxify skin and help prevent acne, Kaolin clay is also the perfect ingredient for cleansing aging skin. Instead of stripping moisture from the skin, like some clays, it leaves the skin soft and hydrated, especially when mixed with deeply nourishing ingredients.
Frankincense Essential Oil: Long touted for its health benefits, frankincense essential oil is also great for the skin. It has been shown to help lift and tighten the skin. (now who doesn't want that?)
So let's get to it and mix up a face mask!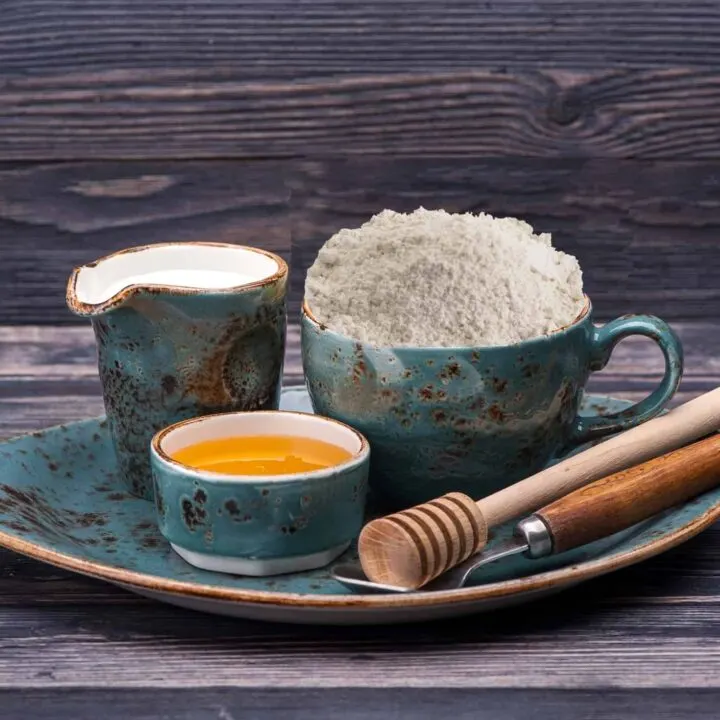 Milk and Honey Homemade Face Mask for Dry, Sensitive Skin
Natural and easy face mask recipe.
Materials
1 tsp. raw, raw honey – moisture-rich
2 tbs. white kaolin clay – gentle for aging skin
1 drop Frankincense essential oil – gentle and cooling for aging skin and very sensitive skin.
2 oz jar
Instructions
Mix all ingredients together into a paste and coat face.


Let dry for about 10 minutes and wash gently away with warm water.


Pat dry and follow with a night-time serum.
Recommended Products
As an Amazon Associate and member of other affiliate programs, I earn from qualifying purchases.
What is your favorite homemade face mask recipe?