Brighten your skin with this turmeric and yogurt face mask. It's easy to whip up and the results are amazing!
Face masks are super beneficial for your skin. Depending on the ingredients you choose, you can easily create face masks with a variety of benefits. Whether you skin is looking a little dull or you suffer from occasional breakouts, it's easy to creating a nourishing, brightening face mask.
I love to create these spa like facial treatments with ingredients that you probably already have in your refrigerator or pantry. Like my Lemon Honey Face Mask, Oatmeal Face Mask Recipes or Lightening face mask recipes.
This recipe I'm sharing today has several power packed ingredients, including:
Turmeric
Like a lot of nature's goodness, turmeric is another that is not only really good for you (to eat), but also great for your skin. It has anti-oxidant properties and can help combat occasional breakouts.
Organic Yogurt
Yogurt can be used on it's own as a exfoliating and moisturizing facial treatment. It is great for troubled skin and aging skin. Be sure to choose organic yogurt for your mask. I love using local, raw grass fed yogurt for my masks.
Fuller's Earth Clay
Fuller's Earth Clay, I get mine here, is a popular choice for oily skin. It is great for absorbing excess oils and tighten up your pores.
Essential Oils
Tea Tree Oil has long been known for it's effectiveness for treating occasional breakouts and it's healing properties. This one the first essential oil I tried and one that I wouldn't be without.
I almost always include Lavender Essential Oil in my skin care recipes. It is amazing for supporting healthy skin!
Turmeric can temporarily stain your skin so this is probably a good mask to use before bed. 🙂
And one more note:
This face mask may resemble what you find in the diaper of a healthy, breastfed baby.
But trust me, it's totally worth it!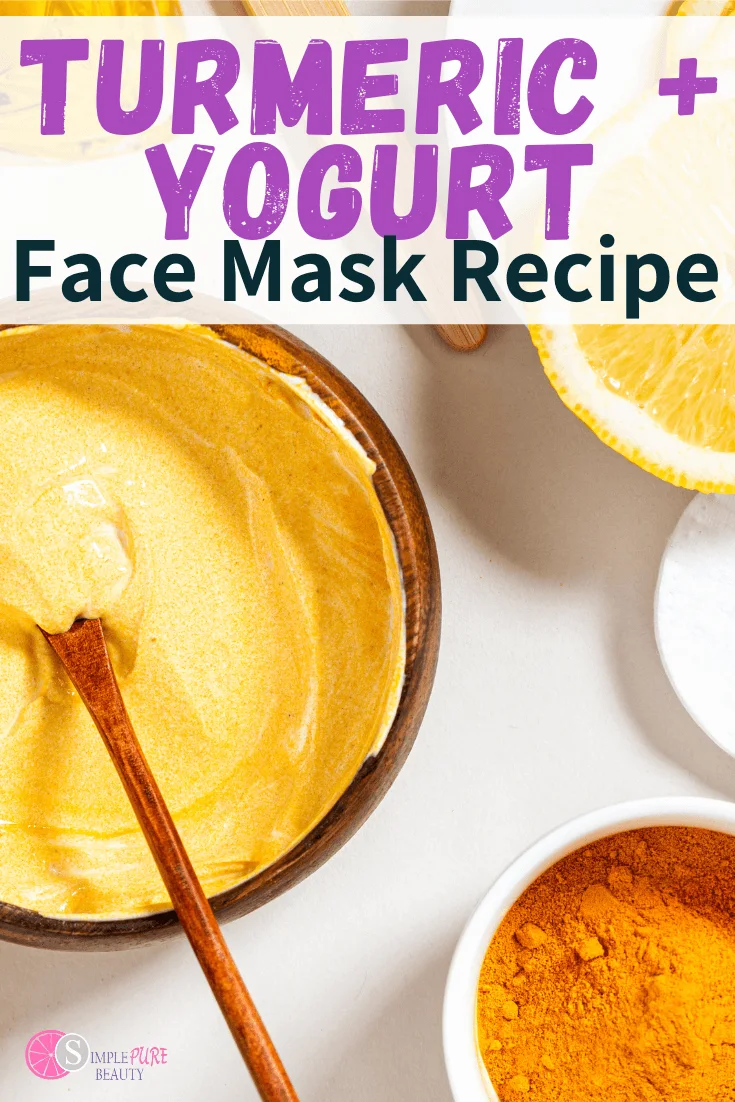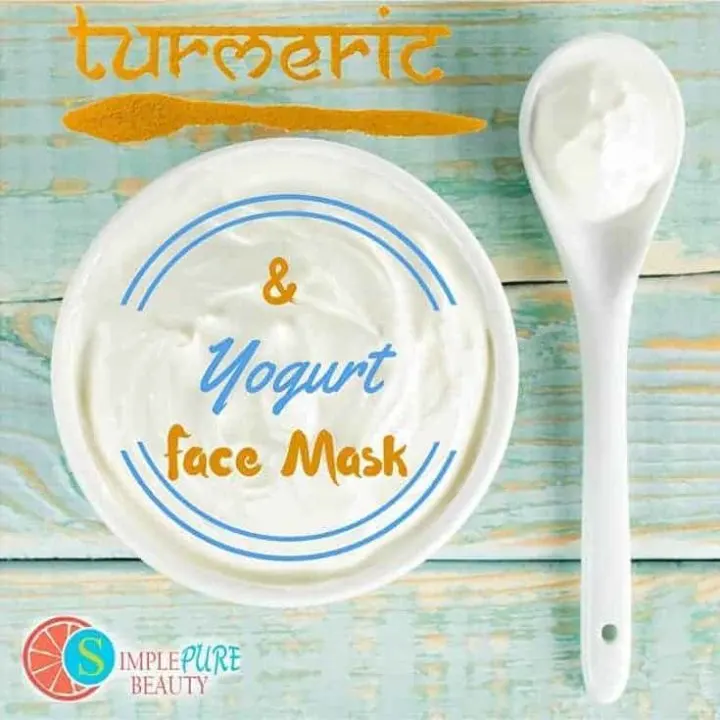 Turmeric and Yogurt Face Mask
Additional Time:
10 minutes
This face mask is sure to please with it's tightening and brightening properties!
Materials
1 Tbsp Organic Yogurt
3 drops Tea Tree Essential Oil
2 drops Lavender Essential Oil
Instructions
Mix yogurt, turmeric and fuller's earth clay together until blended well.
Add essential oils and stir.
Wet face with warm water.
Apply mask all over face and neck. (yes, you will look scary!)
Leave on for 5-10 minutes.
Rinse with warm water and pat dry.
Recommended Products
As an Amazon Associate and member of other affiliate programs, I earn from qualifying purchases.
More gentle recipes for your sensitive skin
This recipe was literally made for those of us with sensitive skin. If you're looking for some more recipes that are gentle on skin then check these out: