This DIY Cinnamon Air Freshener is about to make your home smell holiday ready! Everything about it is simple and easy to do! Plus, it will put you in the Christmas mood!
I love the smell of Christmas. You know what I'm talking about, right? That cinnamon spray, that warm and cozy smell…it just hits your nose perfectly from the moment that you walk in a room.
This, to me, is what gets me excited about the holidays. Yes, an air freshener has that much power over me!
What I love about this cinnamon air freshener is that it's so simple to create! (and it's made of all-natural ingredients, too!)
(And if you're looking for a fun fall scent to have on your radar for next year, check out this DIY Pumpkin Spice Essential Oil Room Spray as well. It's pumpkin delicious and so fun to make!)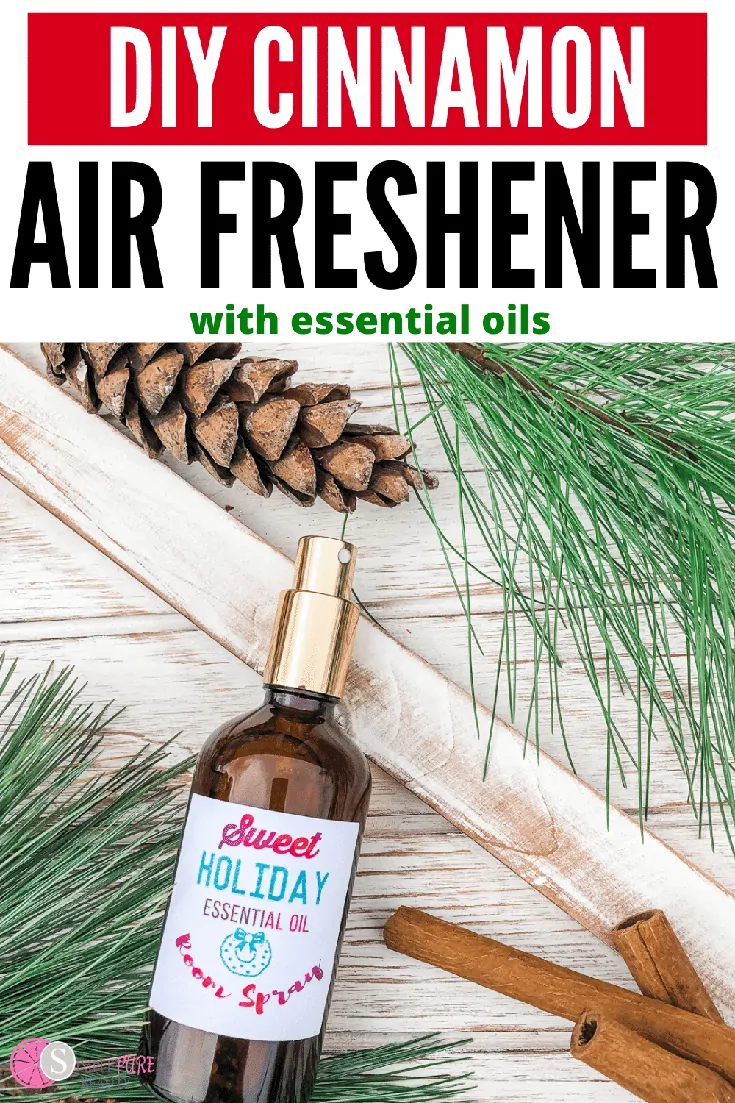 Are Natural Air Fresheners better for you?
I believe they are. Why in the world would you want to fill your body and lungs full of chemicals in conventional air fresheners.
I've found that when I take charge of what I'm creating and spraying in our home, my mind, body, and soul just feel so much better.
And I believe that my lungs are thanking me as well.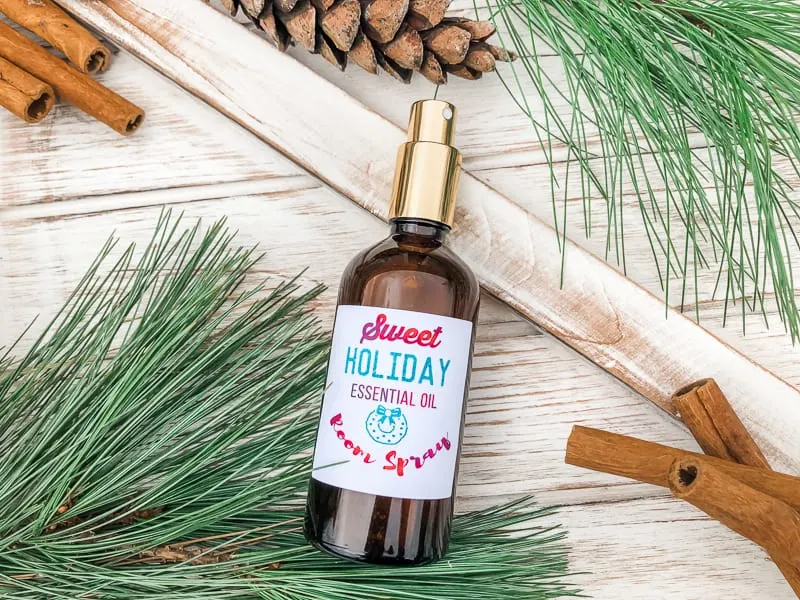 How to make Cinnamon Air Freshener
Have I mentioned how simple this is to create? If you're on the hunt for a crazy simple recipe that you'll love, this is the one for you. (I even use this as a car air freshener spray as well!)
Before anything, gather up your needed ingredients and supplies:
Distilled Water
4 tsp vodka
12 drops Grapefruit EO
12 drops Fir or Pine EO
10 drops Sweet Orange EO
5 drops Cinnamon EO
4 oz spray bottle
Once you have those, it's time to get started!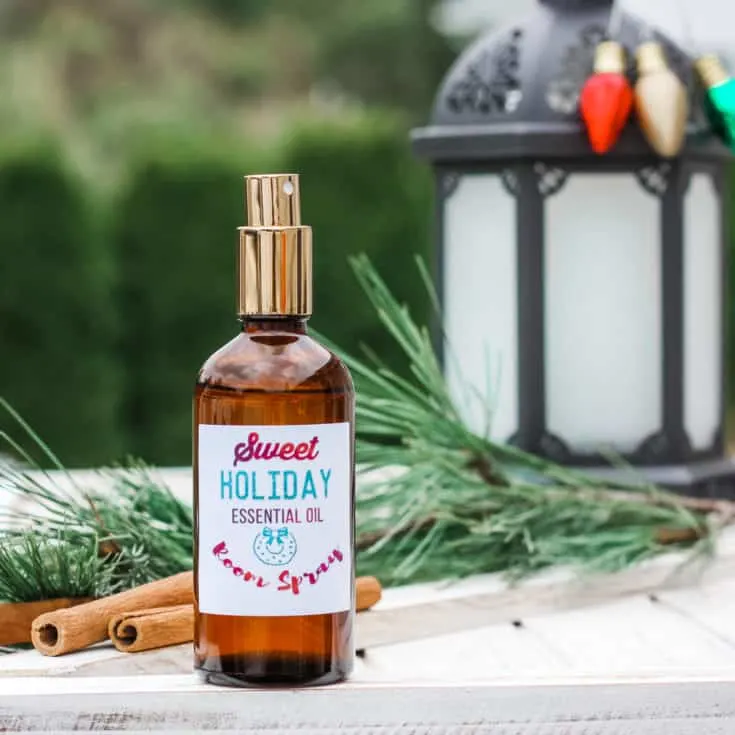 Step 1: Order a 4 oz glass essential oil spray bottle.
Step 2: Add Vodka to your glass spray bottle, as included below.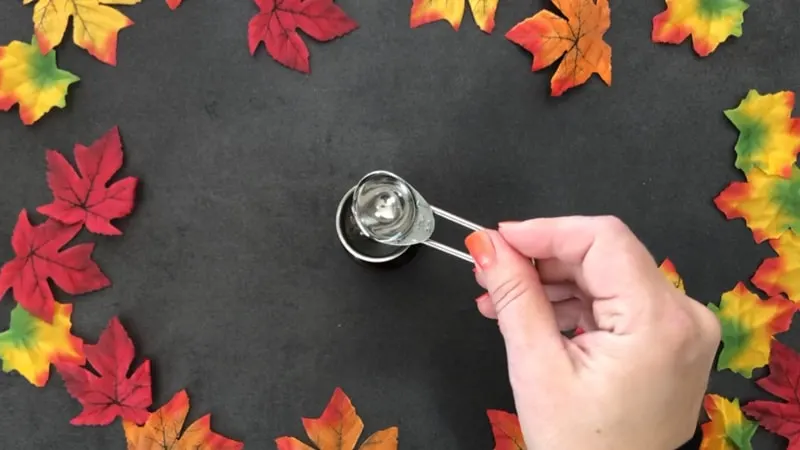 Step 3: Add in all the Essential Oils.
Step 4: Fill your bottle the rest of the way with distilled water.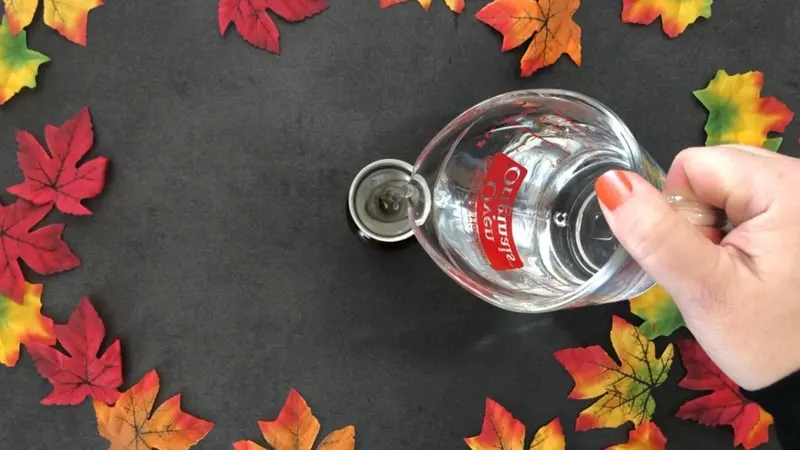 How can I purchase Essential Oils?
There are a lot of companies out there that offer and sell essential oils, but I've been ordering the same ones for years. I love this company and everything that they stand for.
If you're interested in learning about the essential oils that I love and trust, I've created a video to show you all about them!
Make certain that you take the time to do your own research and decide what is best for you and your family. Being educated is one of the biggest and most important steps that you can take.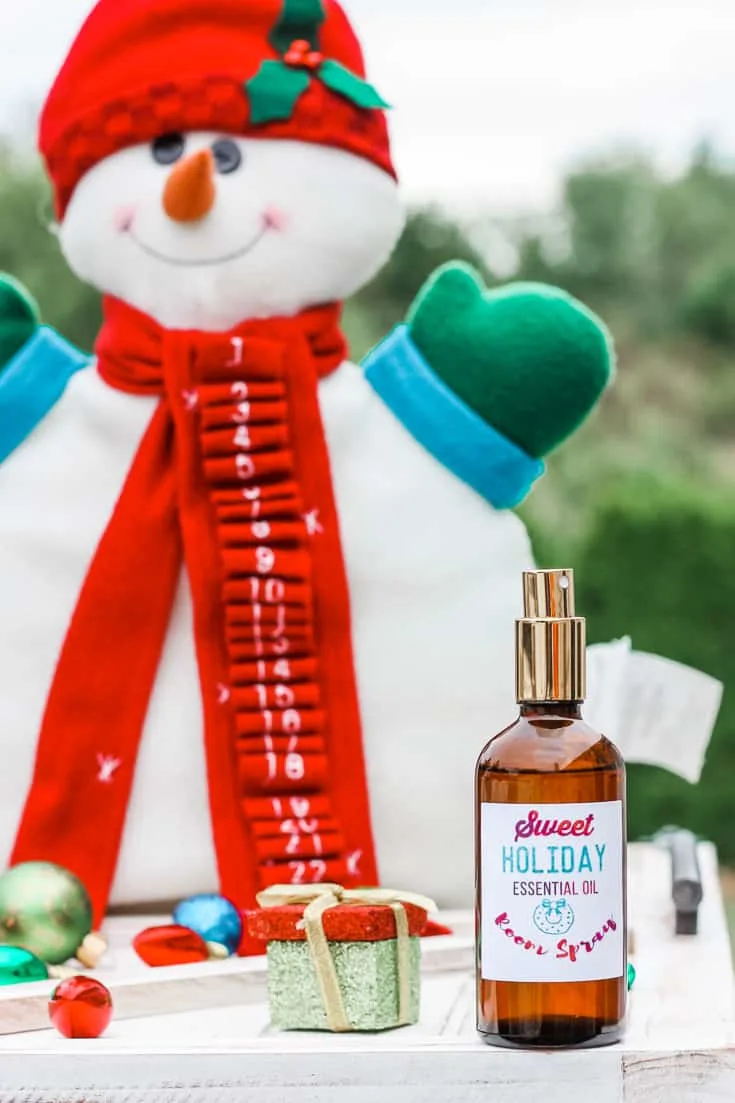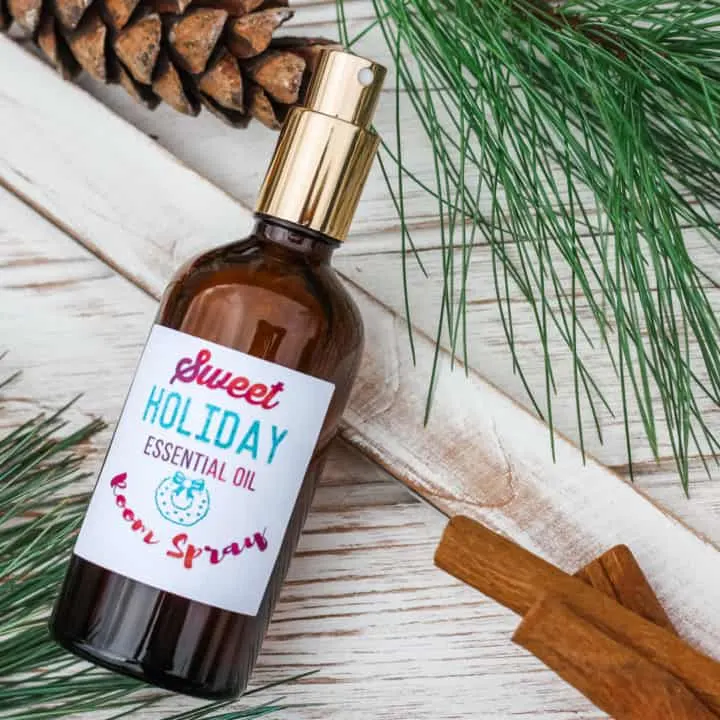 Cinnamon Essential Oil Room Spray
This Pumpkin Spice Essential Oil Room Spray is so simple and easy to make!
Materials
Distilled Water
4 tsp vodka
12 drops Grapefruit Essential Oil
12 drops Fir or Pine Essential Oil
10 drops Sweet Orange Essential Oil
5 drops Cinnamon Essential Oil
Instructions
Add vodka and essential oils to 4 oz glass spray bottle
Fill the rest of the way with water
Shake gently and enjoy!
Recommended Products
As an Amazon Associate and member of other affiliate programs, I earn from qualifying purchases.
Super Cute Essential Oil Jewelry Options for Aromatherapy Benefits All Day Long
DIY Alcohol Free Hand Sanitizer with Aloe and Essential Oil
DIY Aftershave for Men: Easy Recipes Infused with Essential Oils
How to Make Perfume with Essential Oils: A Complete Guide with DIY Perfume Recipes!
12 Days of Homemade Christmas Gift Ideas + Recipes!!
Mint Chocolate Lip Balm: A Fun and Easy DIY Christmas Gift Idea!