Do you ever wish you had something that kept you smelling fresh while soaking up sweat in all of the nooks and crannies? This DIY Body Powder for Women will do just that! The scent of fresh lavender and orange will envelop you in a light, refreshing smell while the natural powders and clay absorb any sweat.
This lovely body powder recipe was inspired by Chagrin Valley Soap & Salve's Fresh Silk Body Powder. I love the smell and silkiness of their powder, but I wanted to create a similar powder at a fraction of the cost.
If you aren't feeling this DIY, you can click this link to save $5 off any purchase at Chagrin Valley! I personally love their Rose Garden Scented Body Powder, but they have a wide variety of lovely skin & hair care products to choose from!
What is body powder used for?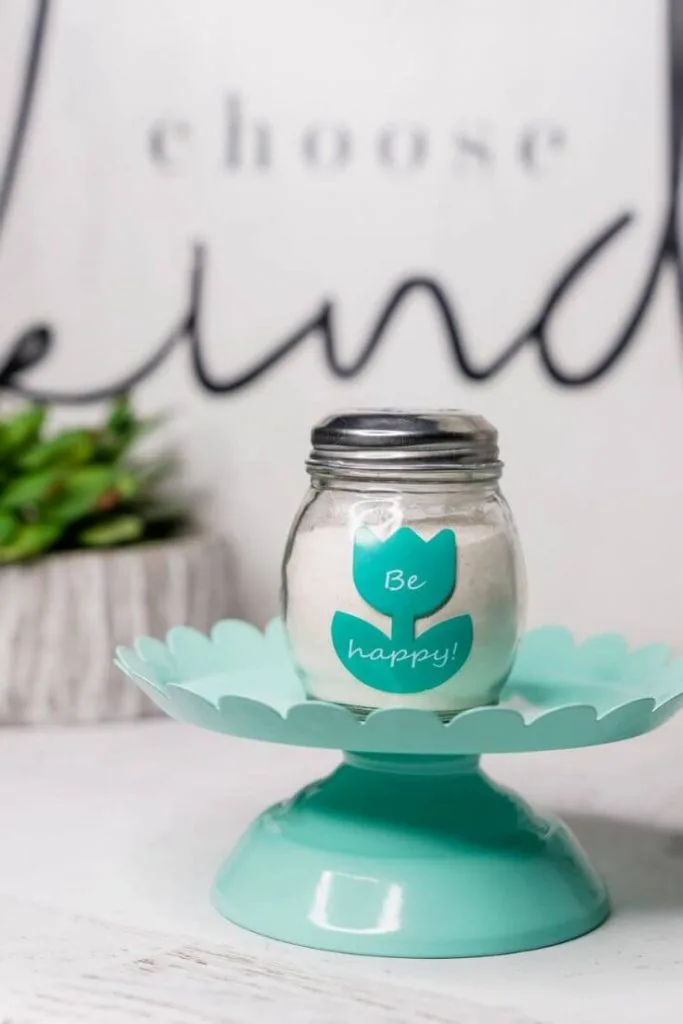 Body powder has many uses, but one of the most popular uses is controlling sweating. With summer here, we could all use a little help controlling unwanted odors and sweat. Body powders are perfect for helping you stay fresh and clean!
A good body powder is also a good anti-friction powder; if you're subject to skin chafing, then a high-quality body powder might be able to help you reduce irritation from things such as heat rash.
My talc-free powder is just what you need this summer; keep reading to find out what makes it so great!
What powder is good for sweating?
There are so many powders on the market that claim they can help with sweating, body odor, and chafing. They all also claim that they're safe! When you are looking for a body powder, it is essential to pay attention to the ingredients!
Many powders used for sweating contain talc, which has been linked to adverse side effects. So let's talk about other ingredients that might be safer.
You know me, I will always recommend making your products at home whenever possible. 😉
When choosing ingredients, powders like arrowroot powder, tapioca flour, and absorptive clays are all wonderful options for absorbing moisture.
For this recipe, these are the exact ingredients we are going to use because they are generally safe, natural, and are perfect for reducing extra moisture build-up on skin!
Is talc powder safe to use?
When it comes to talcum powder, there is a lot of conflicting information out there, but using talc regularly has been linked to several health concerns. In its natural form, talcum powder can contain asbestos. This can be dangerous when inhaled and cause lung irritation and other adverse effects.
Even without asbestos, talcum powder has been linked cancer with routine or daily use. These cancers can include ovarian cancer, breast cancer, and lung cancer.
Other risks can include skin irritation, allergic reactions, and can increase problems associated with sensitive skin.
With the possible link to an increased risk of cancer, we would rather avoid talc powder in our recipes, which is why we decided to find the best alternatives out there!
What can I use instead of talc?
With talcum powder having so many adverse side effects, many people are looking for alternatives that are safer but still effective.
While there are several of them out there, it is important to choose the one that is right for you and your needs. Cornstarch could be used as an alternative but it tends to get sticky after absorbing moisture.
We recommend using highly absorptive clays in your body powders along with other ingredients that reduce sweating, moisture build-up, and won't leave your skin sticky!
If you've used cornstarch in the past but are looking for an alternative, then give arrowroot powder a try!
We'll be using it in this recipe and it works wonders!
How do you make talc-free body powder?
There are several natural alternatives to talc powder, all the powders we use in this recipe are able to absorb moisture, reduce odor, and keep your skin from getting irritated no matter how hot it is outside!
This is the real topic of discussion, is talcum powder safe to use? I think many of us who are seeking to live more naturally are trying to avoid toxins and dangerous chemicals wherever we can, including in our personal care routine.
Our Body Powder Ingredients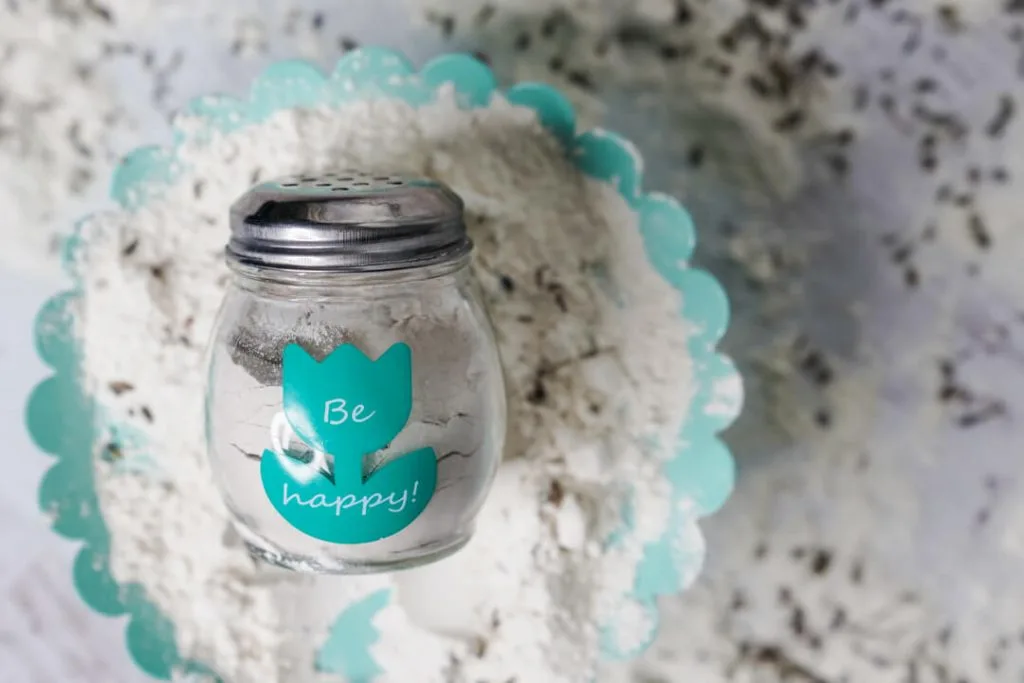 Want to know what makes this powder so great? This powder's subtle scent and great absorption, you're sure to love it. Let's see what natural ingredients we're going to be using!
This natural alternative to talc is the perfect ingredient if your making a little too much sweat this summer and need some relief! It helps keep your skin dry and refreshed without irritation or side effects that have been linked to talc powder.
This highly absorptive powder is soothing to irritated skin and is wonderful for use if you're trying to keep your skin happy.
This clay absorbs more than 300% of its mass in water! This makes it a great option for reducing sweat and moisture build-up. It is a soothing clay that generally does not cause irritation and is commonly used to help reduce oiliness in skin.
With their light scent and soothing effects on skin, lavender flowers will help decrease chafing and soothe inflammation.
Packed full of anti-inflammatory properties, this oil will help get rid of irritation that may be caused by excess moisture on the skin. It also helps reduce bacteria on the skin and can even help heal dry or chapped skin!
Essential Oils
Essential oils will help surround you with a light, fresh scent. They help reduce odor and give this powder the perfect refreshing fragrance for summer!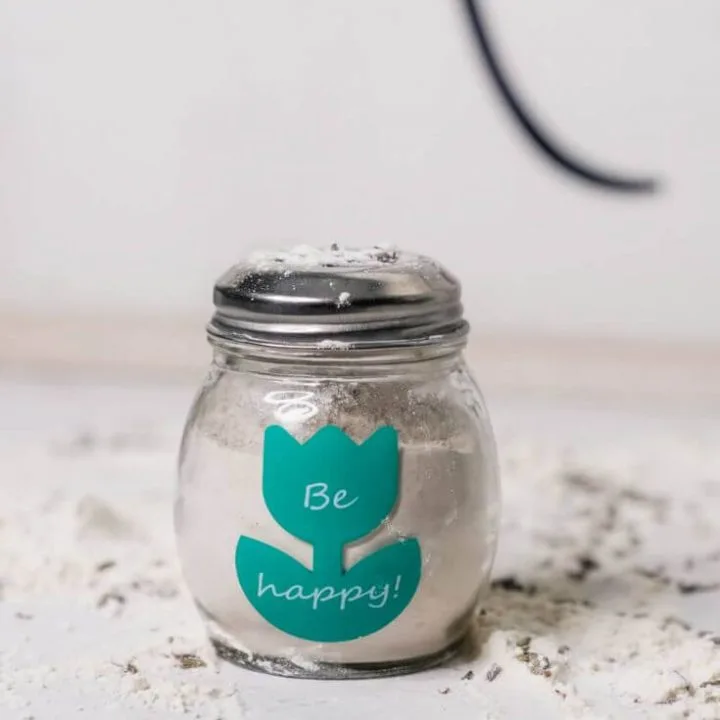 DIY Body Powder for Women
This silky smooth body powder for women will leave you feeling fresh and dry!
DIY Body Powder FAQs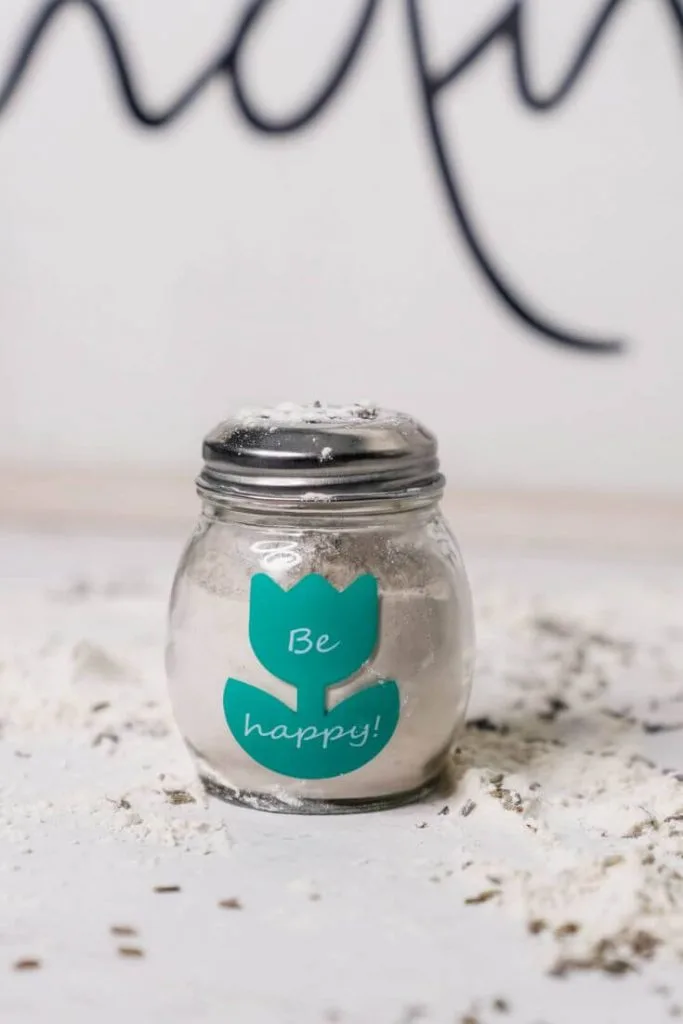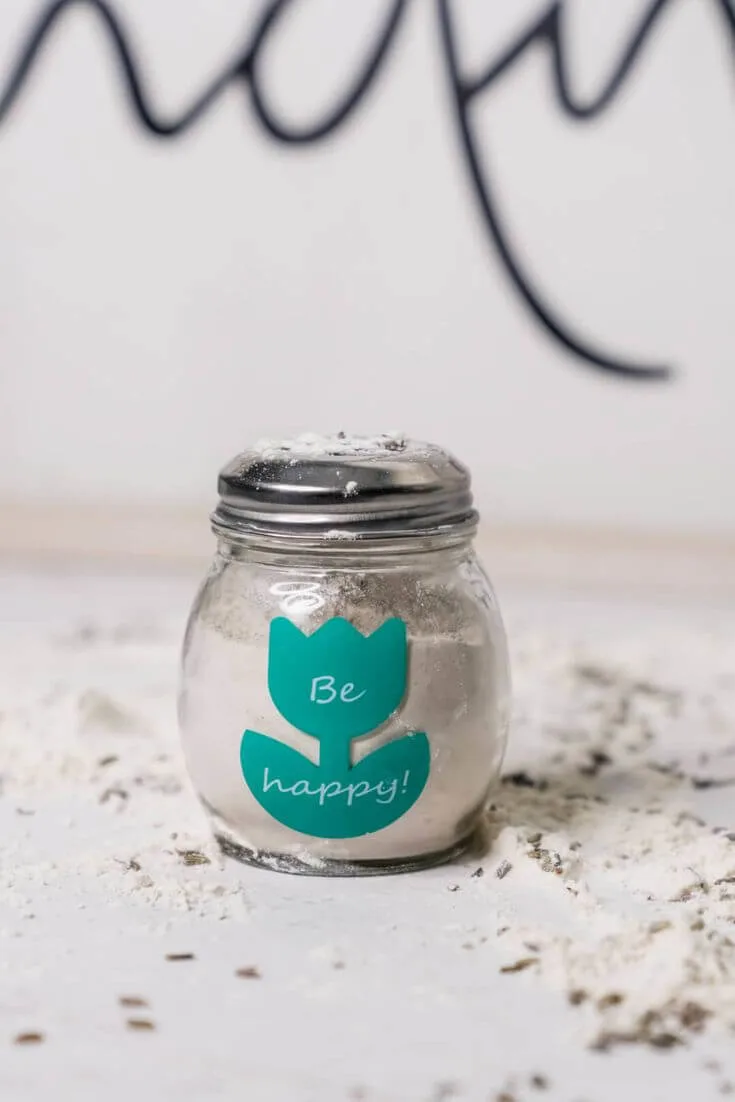 How do you apply body powder?
When you apply a body powder, it is always a good idea to apply it to clean, dry skin. Typically it is applied after bathing or showering. Be sure that your skin is completely dry prior to applying your body powder.
How can I use body powder without getting it everywhere?
When applying your body powder, keep in mind that a little will go a long way. The container you use to apply your powder also makes a big difference, many body powders come in shaker-style containers that make them better for spot applying the powder.
If you are applying your body powder to hard-to-reach areas, or still have trouble applying it without making a mess then give a powder applicator a try! You can use a powder puff or even a fillable makeup brush can work as well. There is really no wrong way to apply your powder.
Can you use baking soda as a body powder?
We don't recommend it using baking soda as a body powder. Baking soda can be irritating to the skin so adding it to places where friction is present could be a recipe for disaster. If you truly want relief from excess sweat and moisture as well as friction, then using a true body powder is your best bet!
What can I use instead of baby powder?
There are many conventional alternatives to baby powder, including products like gold bond, talc powder, and cornstarch. But this versatile body powder is our favorite alternative to baby powder.
Note: I would recommend leaving out the essential oils when making this body powder for babies.
Wrapping Up
If you struggle with irritated skin, sweat build-up, and odor during the summer months then this might be the perfect solution for you! With all-natural ingredients and a light scent, you'll love what this body powder can do for you!