Homemade skincare products can be tricky. What does each oil do? How will it work on your skin? Moringa seed oil is a favorite of mine as it can really work for a combination of needs. I have two great DIY recipes for your face and hair.
For someone with troubled skin, it can be tricky creating homemade serums and creams. You just never know how your skin is going to react to new ingredients.
That's why I am starting a new blog series spotlighting individual ingredients. We will dig deeper into each ingredient to help you decide if it will work for your skin or be avoided.
And we're starting with Carrier Oils!
I am so excited about this first one!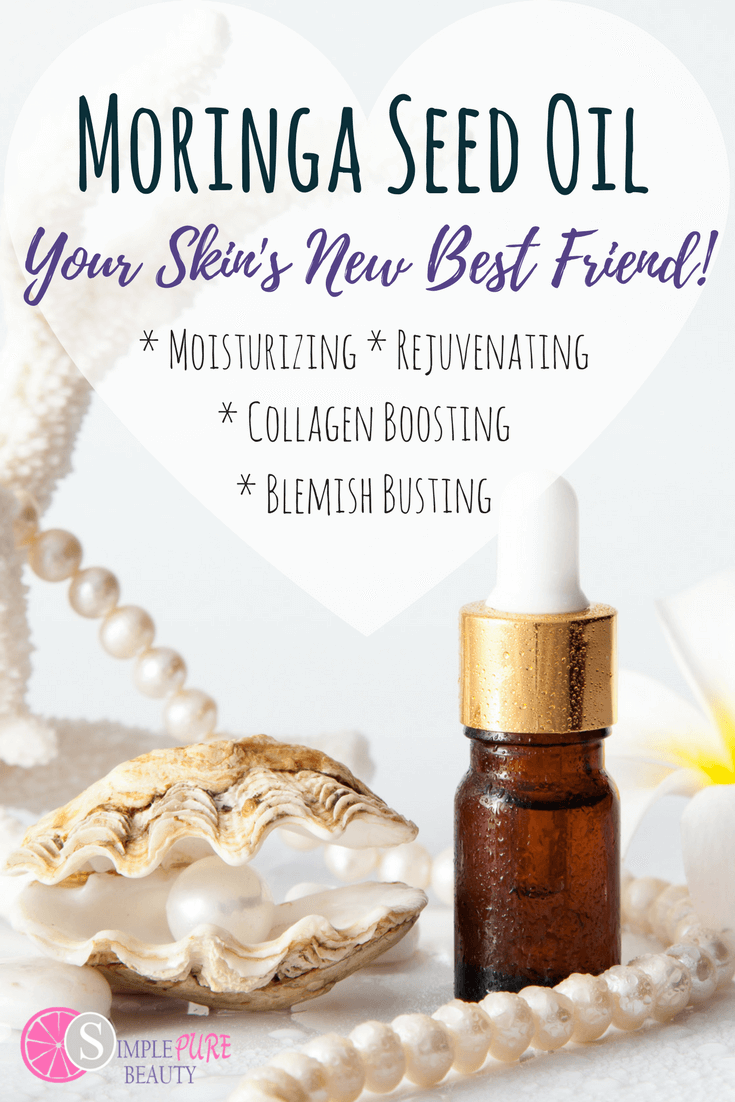 Moringa Seed Oil
Moringa Seed oil comes from the Moringa olerifera tree that grows native in many subtropical climates. It is so commonplace an herb that in many Caribbean countries, Moringa grows in every ditch. Moringa is also known as the miracle tree due to its numerous and broad-ranging medicinal benefits.
As Moringa contains powerful antioxidants, it's seed produces a topical oil that may rival any chemical ingredient.
Moringa is also known to help acne-prone skin but it is perfect for dry, oily and combination skin as well.
Benefits and Uses
This skin perfecting legend offers the following benefits to enhance your overall beauty:
Skin Benefits
Retains the moisture content
Softens while smoothing
Best for treating rough and dry skin
Boosts rejuvenation and repairing of dull and aged skin
Inhibits the growth and propagation of free radicals, which might cause cancer
May retain and stabilize collagen count
Gets rid of blackheads and pimples
Halts the recurrence of blemishes
Pulls out dirt from the root layers of skin
Hair & Scalp Benefits
Moisturizes the scalp
Makes your hair stronger than ever before
A tough combatant of dandruff and hair loss
Treats split ends and make your hair healthier
How to Use Moringa Seed Oil?
For nourishing the skin, simply apply a small amount of moringa seed oil after washing your face.
Moringa seed oil can also be added to many skin care recipes including:
Face creams
Anti-wrinkle serums
Lip balm
Hair products
Make-up
Shaving lotions and oils
Here are a few ways I love to use this carrier oil: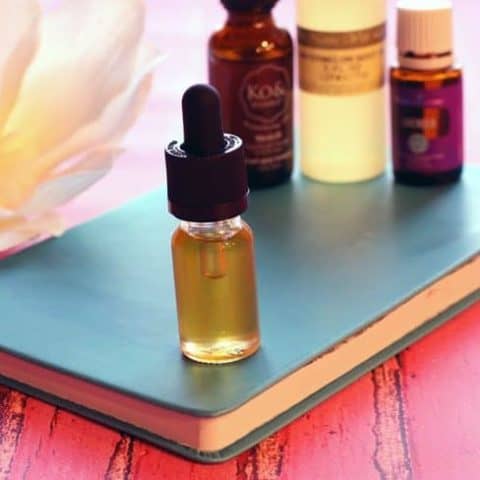 DIY Balancing Face Serum
Materials
2 tbs. Moringa Seed Oil (can be swapped for Marula Oil)
1 tsp. Watermelon Seed oil
1 drop Lavender essential oil
1 drop Rose Geranium essential oil
Tools
2 oz glass dropper bottle
Instructions
Combine all ingredients into a 2 oz glass bottle.
Shake.
Let sit overnight.
Use as few drops daily for every day, all over moisturizing.
Recommended Products
As an Amazon Associate and member of other affiliate programs, I earn from qualifying purchases.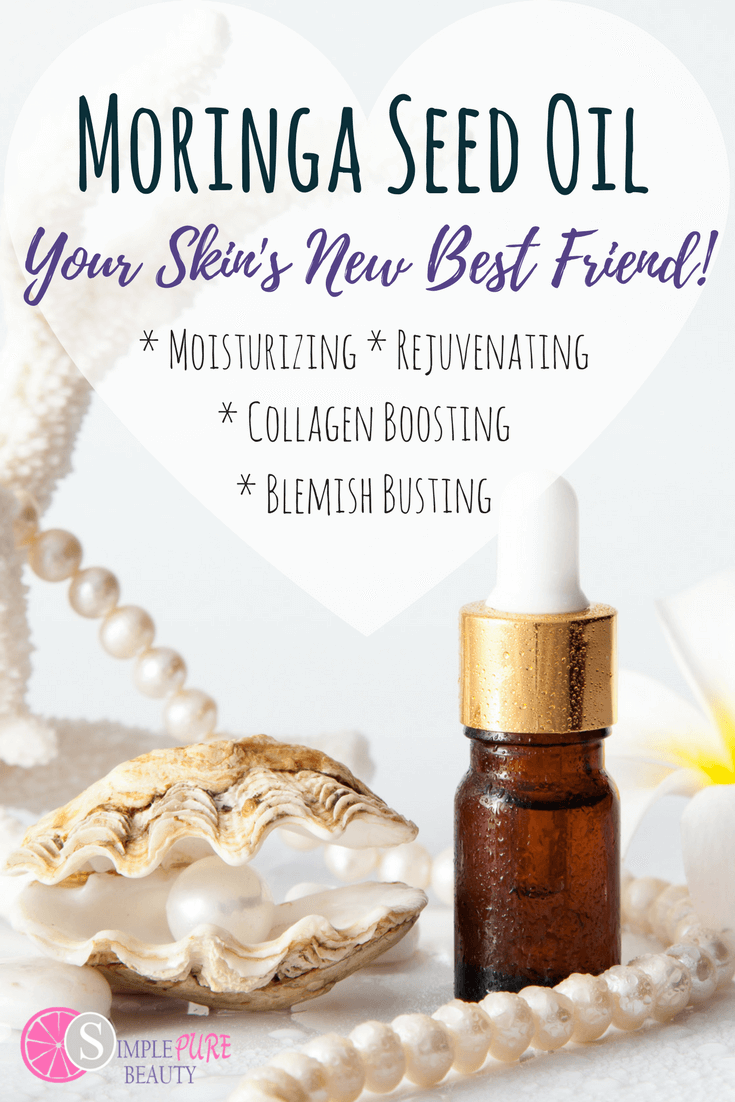 Moringa and Avocado Hair Mask
Materials
1 tsp. fresh lemon juice
1 ripe avocado
1 tbs. Moringa seed oil
Instructions
Mash the avocado and mix everything. Damp your hair before applying this mixture and massage into the scalp as well.
Later, put a shower cap on and leave it for about 30 minutes. Now rinse your hair as usual.
I have tried several brands of Moringa seed oil and right now I am using this one from Amazon.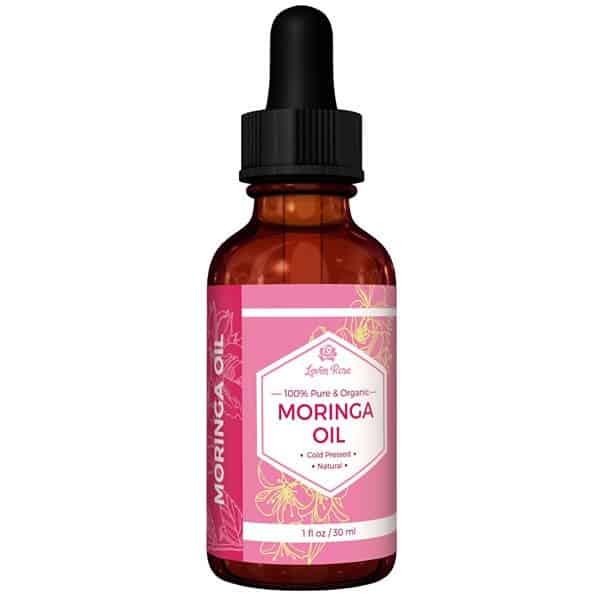 Are you excited about this oil? How will you use it first?