Are you tired of cleaning your home with chemicals and who knows what else inside those store-bought bottles? It's time to clean your home naturally with these DIY Cleaning Products that Work! I have never really liked cleaning but I have to admit that my least favorite part was using those chemicals and sprays in our house.
While I was doing what was considered "normal" by our society, it just didn't feel right.
Every time I sprayed a cleaner in my house that I'd purchased at the store, I couldn't shake the feeling that some of that chemical residue was just hanging out in the house long after it had dried.
The overpowering scents would give me a sore throat and headaches. All I know is that once I made the switch to natural cleaners, I felt better mentally and physically.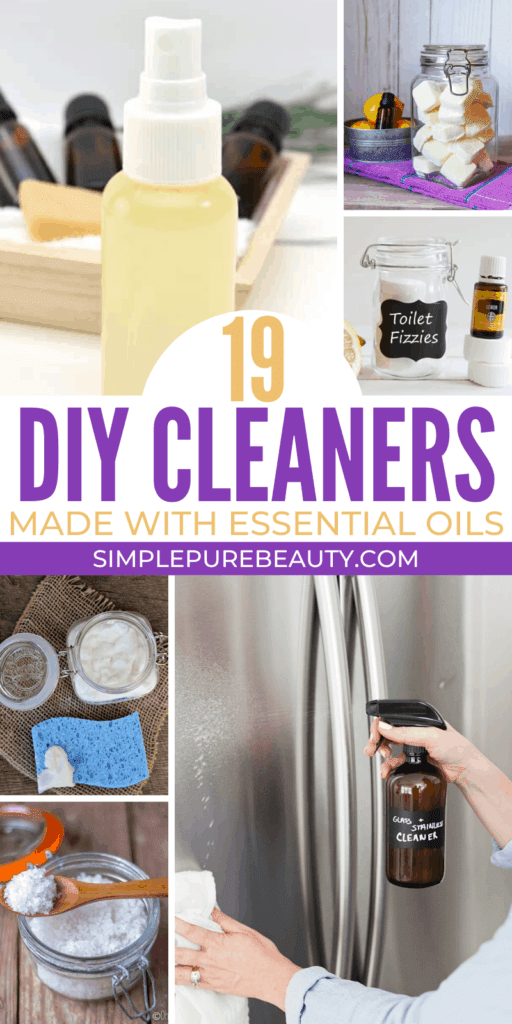 What is the Best Homemade Cleaning Solution?
Well, that depends on what you are cleaning. We have included all kinds of cleaning solutions for every room in your house.
Does cleaning with essential oils work?
It does! Depending on the recipe and type of essential oil, each one offers some sort of benefit or antibacterial/antifungal property that works great for cleaning purposes.
Not to mention they make your entire house smell amazing as well!
Can you put essential oils on wood?
You can! Just make certain that you wipe it clean after you add it on so that it doesn't leave any type of residue.
Drying it after cleaning it will take away that worry that it's going to harm your wood.
What essential oil is good for germs?
Oregano oil is one of the best essential oil for germs so keep that in mind if through the winter season.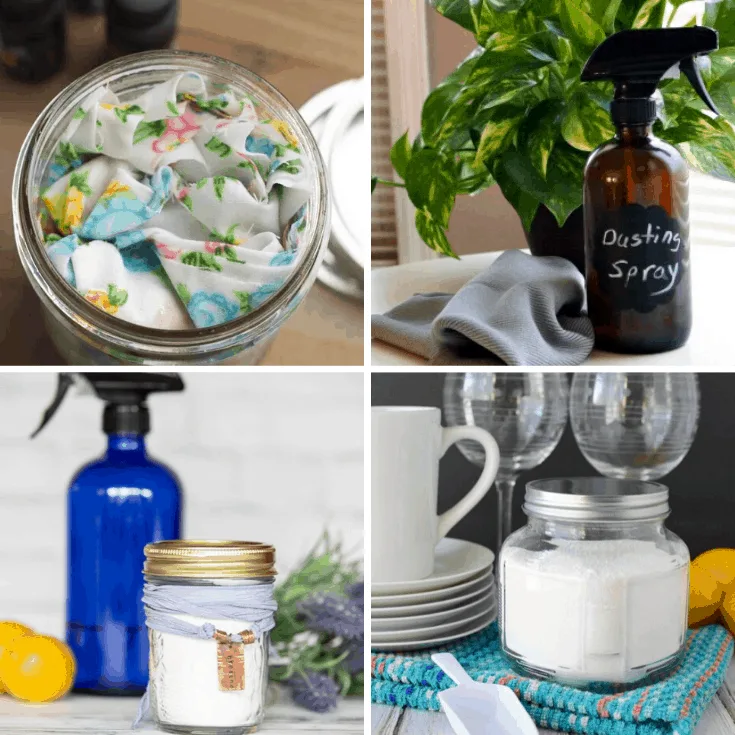 You can easily clean and disinfect the house safely and quickly just by using that specific essential oil.
How can I clean my floors naturally?
It's no secret that the floors in your house are probably the biggest carrier and holder of germs.
While you might have a rule in your house for everyone to take off their shoes, that doesn't always mean that it happens.
If you're worried about the germs that are lingering in your floor, it's time to take cleaning into your own hands and clean your floor naturally.
There are actually several ways to clean the area but a great way to disinfect your floor naturally is to combine a mixture of vinegar, water, and vegetable oil and a few drops of essential oil for scent.
Since all the ingredients are super simple and easy, you more than likely have them all in your cabinets at home.
Now that you know a bit about how you can clean naturally, let's dive into some of these amazing DIY cleaners made using essential oils!
19 DIY Cleaners with Essential Oils
Wow, what a list of cleaners, right?! You can easily clean every aspect of your home with ease and make certain that you're using natural ingredients as well.
More Essential Oil recipes to consider:
If you've enjoyed this post, please be sure to pin & share it!