Olive Oil is an excellent oil that can be used in many ways; you're probably more familiar with it as an ingredient in your kitchen, but did you know you can also use it in your skincare regime?
Olive Oil is hydrating, healing, and can help repair damaged skin.
Keep reading about all of the Olive oil skincare benefits and how to incorporate this lovely oil into your skincare routine.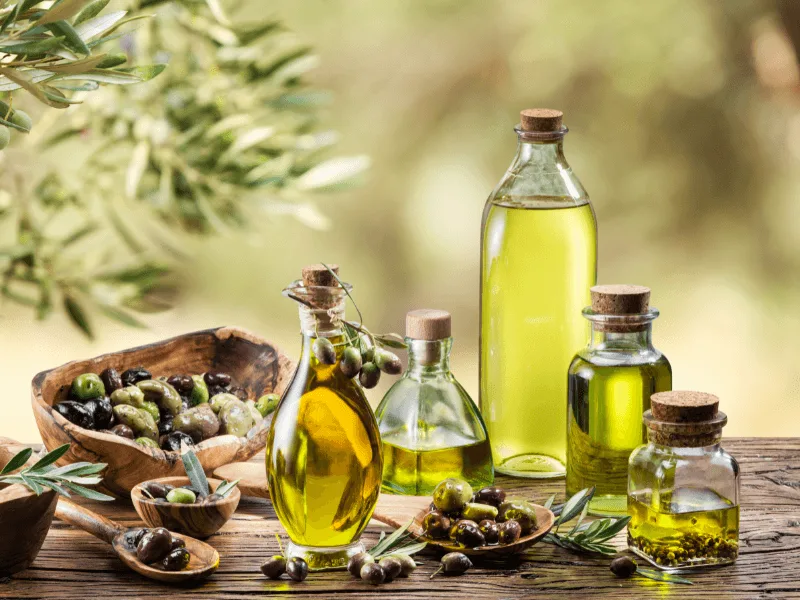 Olive Oil Quick Facts:
Olive Oil Scientific Name:
Olea europaea L.
Olive Oil Comedogenic Rating:
Olive Oil has a comedogenic rating of 2, meaning there is a low likelihood that it will clog pores.
Olive Oil is Extracted from:
Olive Oil is mechanically pressed from olives and is then processed
Olive Oil INCI:
Olea Europaea (Olive) Fruit Oil
Olive Oil COSING Number:
77800
Recommended for:
Olive Oil is recommended for those with dry to normal skin or for people looking to reduce signs of aging
Olive Oil Absorption Rating:
Olive Oil has an absorption rating of 3 meaning that it absorbs at a normal rate.
Olive Oil Fatty Acid Composition:
| | |
| --- | --- |
| Palmitic Acid (C16:0) | 12% |
| Palmitoleic Acid (C16:1) | 1% |
| Stearic Acid (C18:1) | 2% |
| Oleic Acid (C18:1) | 73% |
| Linoleic Acid (C18:2 ⍵-6) | 9% |
| Phytosterols | 6,590 mg/kg |
| Terpenoids | 12,200 mg/kg (squalene: 9,250 mg/kg) |
| Chlorophyll | 34 mg/kg |
| Phenols | 36 mg/kg (ligstroside: 16mg/kg) |
| Vitamin E | 217 mg/kg (α-tocopherol: 212 mg/kg) |
| Carotenoids | Β-carotene: 7 mg/kg |
*Fatty acid breakdown is shared from
Modern Cosmetics Volume 1
.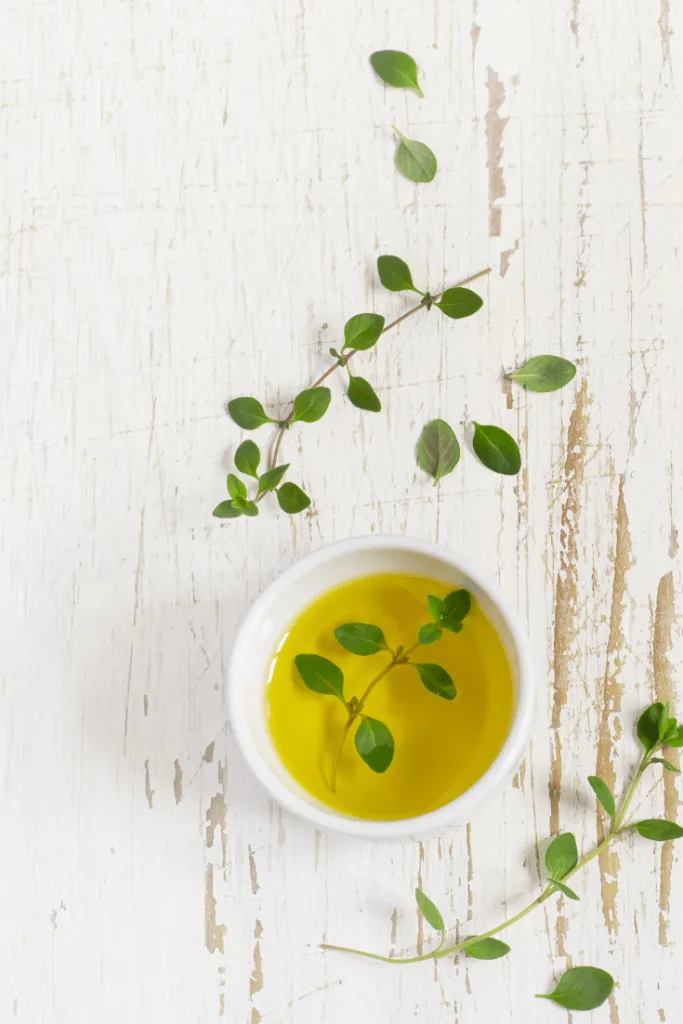 What is Olive Oil?
Olive Oil is made from the oil that is pressed from olives and has been a favorite in skincare and kitchens for years!
Olive Oil is a hydrating carrier oil that has been used to help reduce signs of blemishes, scars, and signs of aging for a long time.
It is a thicker oil that tends to be heavy on skin and is best used on non-sensitive, dry, or normal skin. It is also used on skin that could use a little TLC to reduce signs of aging!
Olive Oil Benefits for Skin
You know Olive Oil is useful in the kitchen, so what can it do for your skin? The short answer is, a lot!
Olive Oil is a very versatile oil that helps lock in moisture to keep skin hydrated while reducing signs of aging. It is packed with vitamins and antioxidants to help heal skin as it protects it from further damage.
What's more, Olive Oil has healing properties which help it not only reduce signs of aging, it can help reduce the appearance of scars and stretch marks.
It may even reduce signs of irritation and redness which makes it excellent for those who have inflamed skin from dryness.
Popular Olive Oil Uses for Skin
Olive Oil can be used for many things in skin care; it can be used alone or in DIY recipes. It can be used in serums and works best when applied with or directly after a moisturizer has been applied to the skin.
Olive Oil can also be used in lotions, creams, facial oils, and masks. This oil is also excellent at breaking down waxy substances, that includes even the most waterproof of mascaras! Olive Oil is an excellent makeup remover that is all-natural!
Olive Oil Substitutes
Olive Oil can be used in many ways and it has several other oils that can be substituted if you're looking for an alternative. Here are a few of my favorites!
Sweet Almond Oil has the same comedogenic rating as Olive Oil and boasts many of the same benefits. It is hydrating, soothing, and helps repair damaged skin. Almond Oil is not as heavy and tends to absorb better into skin, leaving it less greasy.
Another alternative is Coconut Oil; keep in mind that Coconut Oil has a higher comedogenic rating and is more likely to clog pores. However, it is extremely hydrating and helps heal and protect skin. It also helps reduce the appearance of scars and stretch marks.
Warnings/Contraindications for Olive Oil
Olive Oil is generally regarded as safe however, if you are allergic to olives, steer clear of this one! Also, keep in mind that Olive Oil is slightly comedogenic, meaning it can clog pores, if you suffer from oily skin that breaks out easily, look for an alternative oil.
It is always recommended to perform a patch test prior to applying any new products to your face.
Photo Credit: mountainroseherbs.com
Mountain Rose Herbs is committed to putting people, plants, and planet before profit with everything they do. They are committed to sustainability, and a certified Zero Waste company. They currently only offer shipping to the United States & Canada. (Use Code: SIMPLEPURE15 to save 15% of all regular priced items!)
Photo Credit: www.formulatorsampleshop.com
Formulator Sample Shop carries a wide range of formulating and skincare ingredients including carrier oils, butters, preservatives, and more. You are able to purchase the exact quantities that you need, and if there is something you need that you don't see on their website, just contact them! They do offer International Shipping as well.
Photo Credit: www.fromnaturewithlove.com
From Nature With Love proudly offers an inspiring range of premium quality certified organic, conventional and complementary personal care ingredients for use within skin care, hair care, aromatherapy, massage, spa, herbalism and soap making applications. They also offer a Rewards program that pays you back 10% in rewards on every order. From Nature With Love is a US based company that does offer International Shipping.
Photo Credit: www.newdirectionsaromatics.com
New Directions Aromatics is a Canadian based company offering a wide variety of skincare and formulating supplies. They also offer a variety of Organic, Fair Trade & Ecocert Ingredients. They ship mainly to Canada & the US, but do offer International Shipping as well.
Photo Credit: www.wholesalesuppliesplus.com
Wholesale Supplies Plus offers a wide range of soap making & formulating supplies including bases, additives, carrier oils, fragrance & more. They are based in the US & while they do offer International shipping, they currently do not serve EU member states.
Photo Credit: www.makingcosmetics.com
Making Cosmetics is a company that specializes in providing ingredients of the highest quality packaged in convenient retail sizes but also large bulk sizes at discount rates. The company has been ISO certified, FDA registered, and USDA organic certified. Making Cosmetics supplies over 1,000+ ingredients to customers all around the globe who need them for their own products or to create their own recipes. Making Cosmetics ships to 150 countries worldwide.
Olive Oil Skincare Recipes
Now that you've learned all the amazing benefits of Olive Oil, let's learn some skincare recipes that you can try!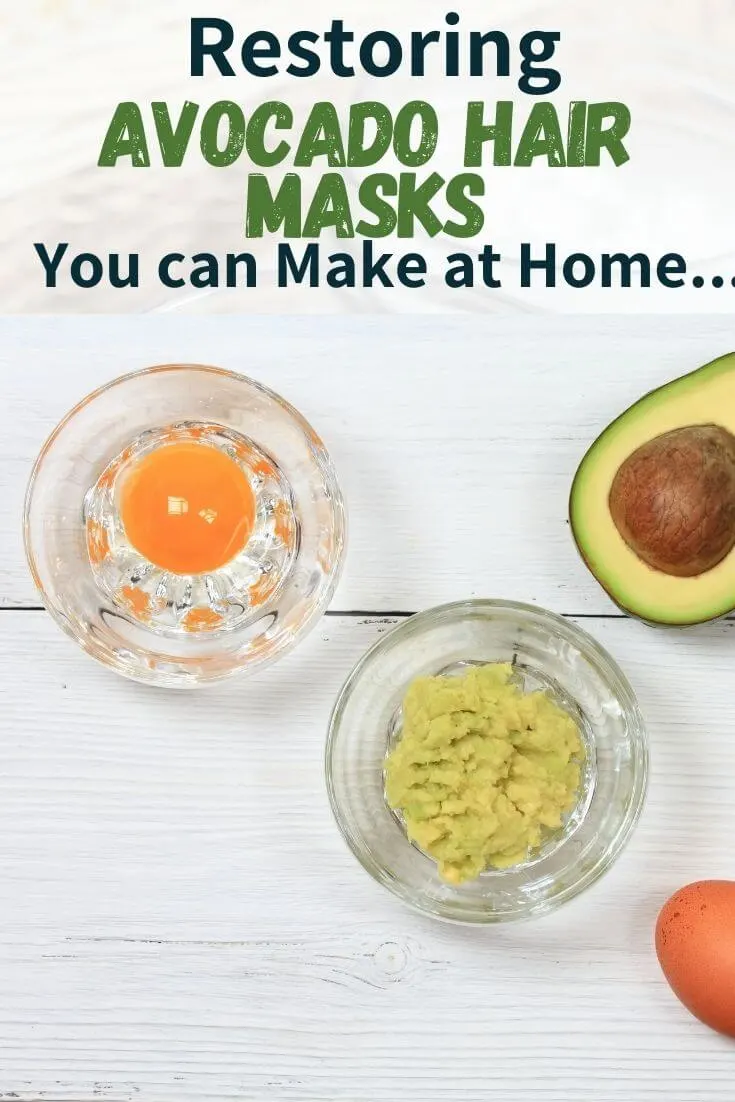 Avocados are a great source of nutrients for your hair, and they make for a key ingredient in hair masks. There are many different DIY …
Pin Olive Oil Benefits For Skin