If you've tried the creams, the salves, the everythings. But you still haven't found that 'thing' that gives your skin the boost it needs.
Well, we might be able to help with that!
We have a DIY and CBD infused face serum that will keep you looking and feeling refreshed and ageless!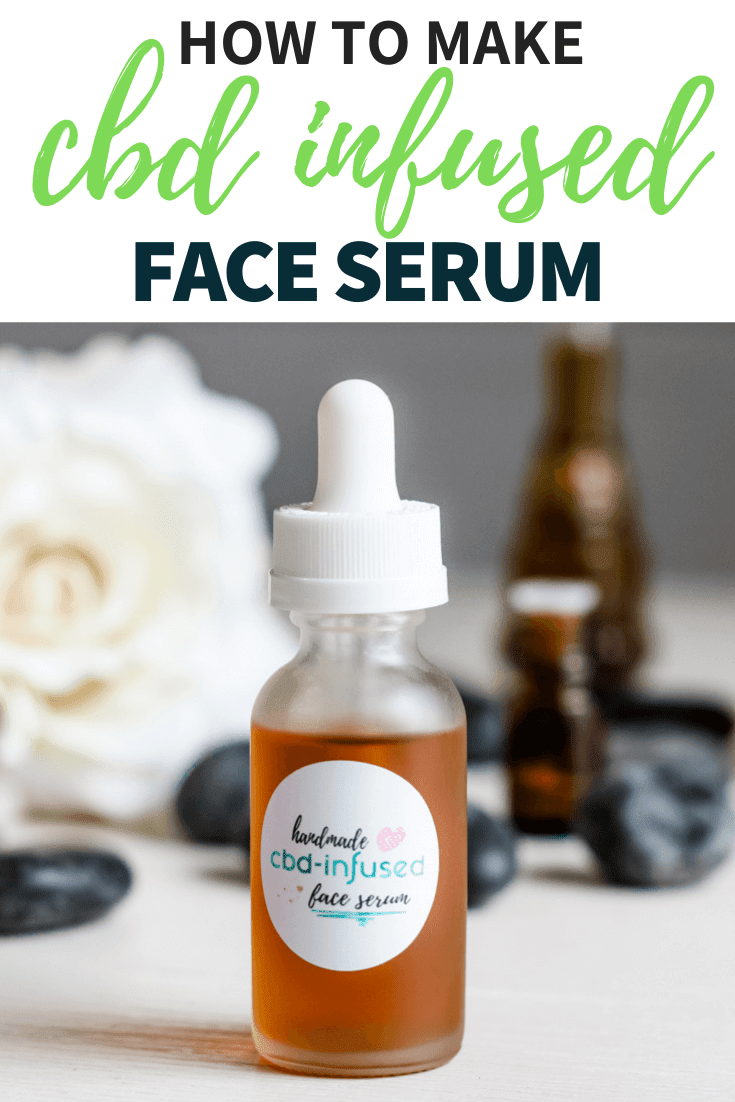 What is a face serum?
Face serum is a part of your skincare routine that delivers specific, and high-quality nutrients to your skin.
They are typically less thick than moisturizers and help aid in sealing in moisture and maximize the effects of your moisturizer.
They also give your skin the concentrated benefits of many vitamins and minerals to help maximize anti-aging effects.
Face Serum vs Cream Moisturizer
Many people believe that serums and moisturizers are interchangeable, however, they are two very different, but very important, components of a skincare routine.
Serums are used to address more specific problems that may impact your skin, they also contain smaller molecules that can penetrate the skin more deeply to maximize the effects you see.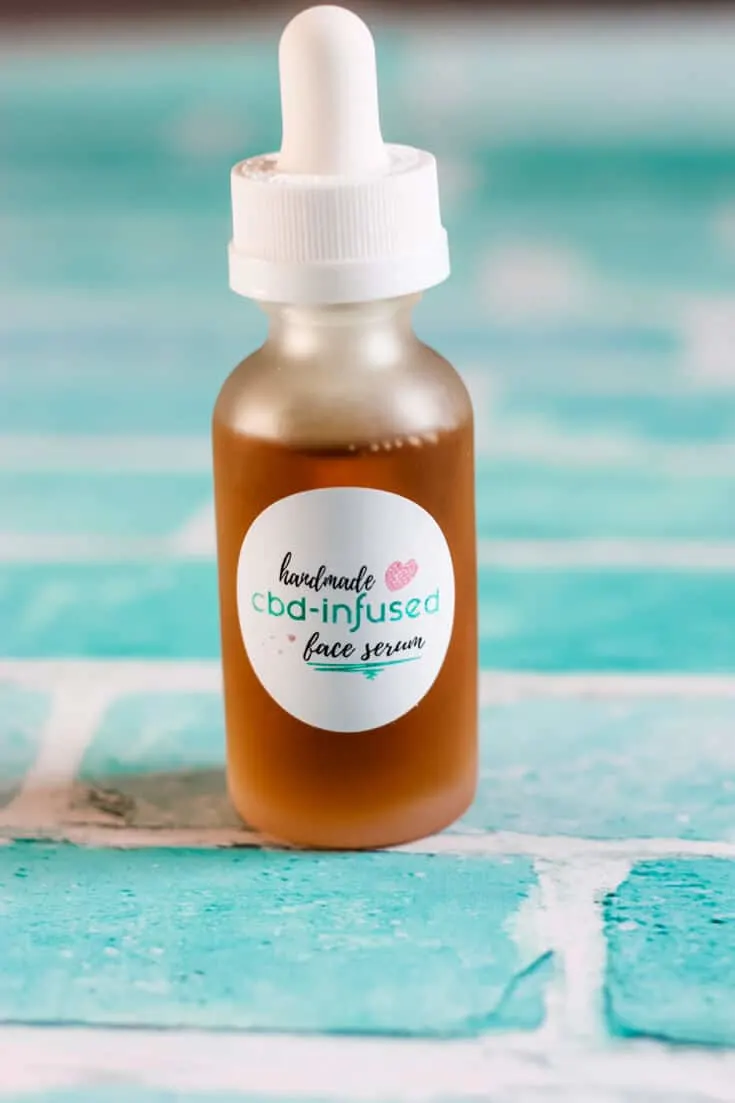 How to use a CBD Face Serum
To use a CBD face serum, we recommend starting with gently washing and patting your face dry.
Using a dime-sized amount of serum, gently apply it to your face in small circular motions. Once your face serum is applied and well absorbed, you apply a moisturizer like this CBD Night Cream or this Firming Anti-aging Face Cream Recipe.
Using serum and moisturizer helps to maximize the benefits to your skin!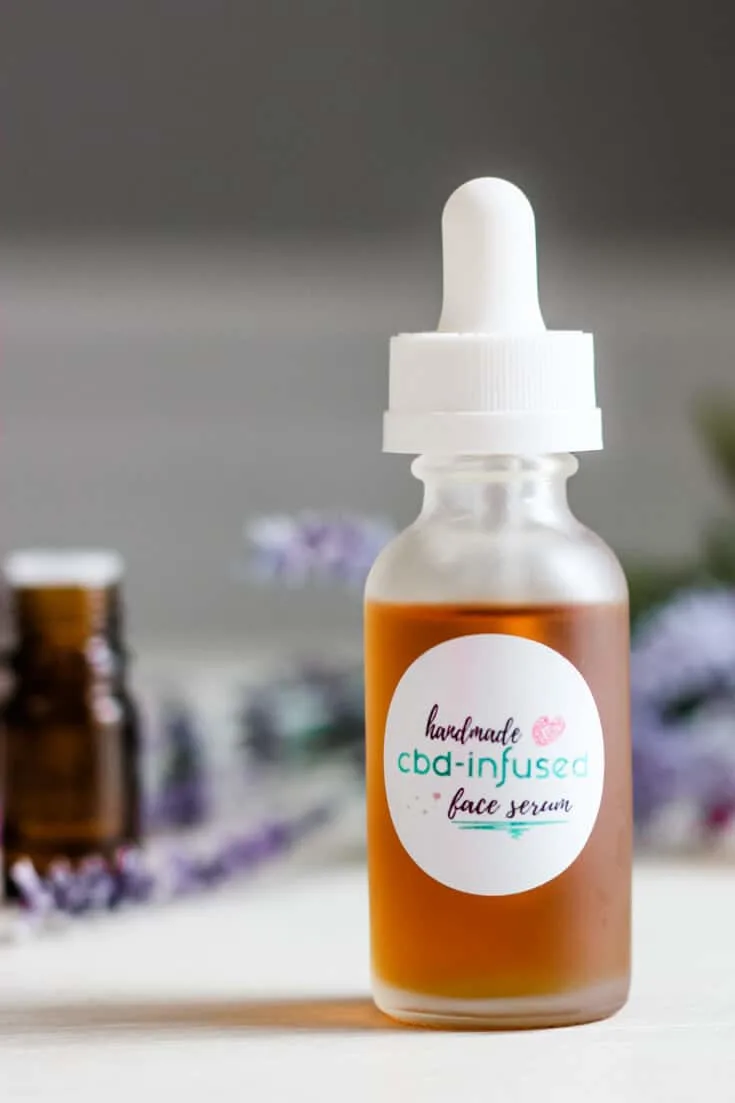 Benefits of CBD Face Serum
Using a face serum can have a wide range of benefits! Serums are typically used to tackle specific problems with the skin such as dryness, oily skin, or uneven skin tone.
Our CBD infused face serum focuses on locking in moisture while maximizing anti-aging benefits.
Serums also give skin concentrated nutrition to your skin that helps keep it young and glowing.
Using your serum before moisturizer allows it to penetrate deep into the skin and help lock in the moisture and benefits from your cream!
CBD Face Serum Ingredients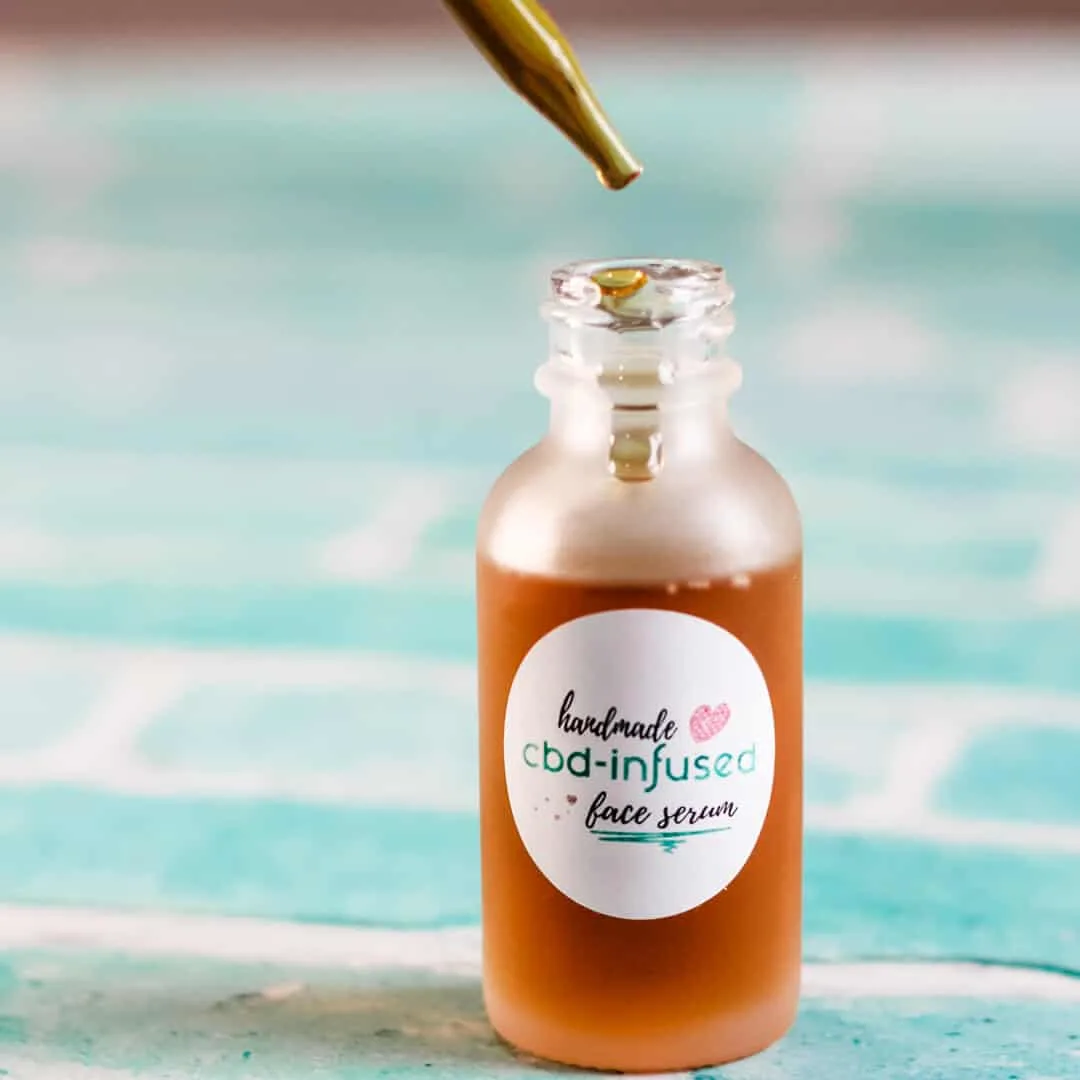 Argan oil is a wonderful oil to protect the skin from sun damage and other environmental damage. It also helps diminish the appearance of fine lines and wrinkles. It naturally contains squalane, which is a powerful anti-aging ingredient!
Its omega fatty acids provide the skin with deep moisturization and it can also help lighten dark spots!
Rosehip seed oil can moisturize the skin and has antibacterial properties that aid in healing. It is great for reducing the appearance of acne and blemishes. Rosehip seed oil can also tighten and lighten skin to reduce the signs of aging.
Hemp seed oil can moisturize the skin without clogging pores. It also can reduce redness, irritation, and inflammation that is associated with certain skin conditions such as acne. It is rich in fatty acids that help plump skin and seal in moisture.
Jojoba oil is rich in vitamins B and E which help protect skin and promote healing. It is an amazing moisturizer and helps hold in moisture throughout the day. This makes jojoba oil is a great oil to help even out your complexion!
CBD oil is exactly what makes this face serum an all-around must-have! CBD oil helps to soothe even the most irritated skin.
It is a great oil to add to your skincare routine no matter what skin conditions you suffer from. CBD oil can help fight dryness as well as reduce areas of oily skin.
If you suffer from combination skin, CBD is great to add to your skincare routine!
Lavender oil helps to cleanse the skin and keep it clean and clear. It has antifungal properties and can help to tone skin to help you even out your skin.
Carrot seed essential oil has anti-aging properties that can help reduce the appearance of fine lines and wrinkles. It is a wonderful oil to help improve skin health.
Cedarwood essential oil will keep your skin feeling fresh all day long! It is a great moisturizer that has a soothing scent. It can also help reduce irritation from and help prevent breakouts!
Helichrysum essential oil is perfect for healing skin! It helps to improve skin cell regeneration and helps reduce signs of aging. It is also moisturizing and helps promote a youthful, glowing complexion!
Our CBD infused facial serum is a great addition to any skincare routine. It delivers high-quality nutrients right to your skin! Face serum is the main course in your skincare routine and gives your skin the boost it needs to stay young and beautiful!
Let's get to the Recipe!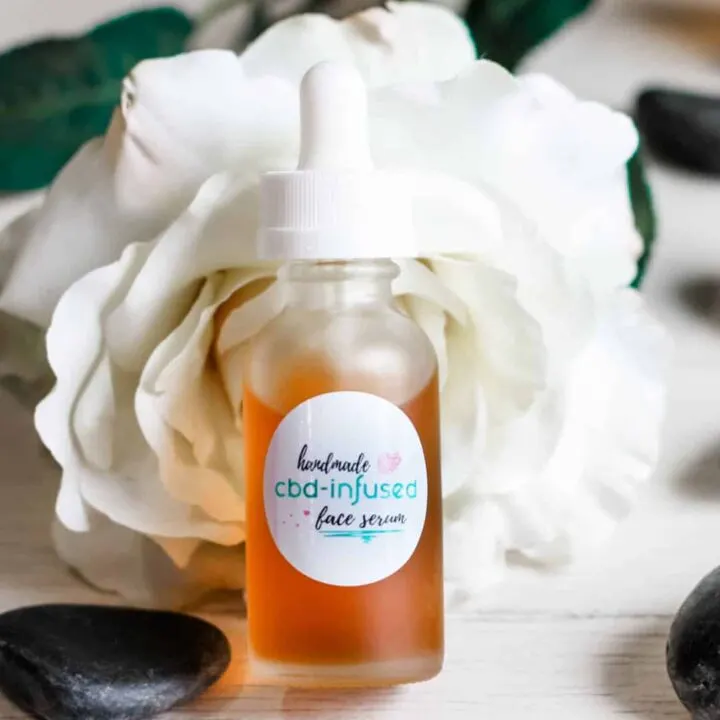 DIY Anti-aging Face Serum + CBD and Essential Oils
Check out this DIY Anti-aging Face Serum + CBD and Essential Oils recipe!
Instructions
Add all ingredients to a glass bottle and shake gently to mix.

Recommended Products
As an Amazon Associate and member of other affiliate programs, I earn from qualifying purchases.
You may also enjoy these CBD Infused Recipes: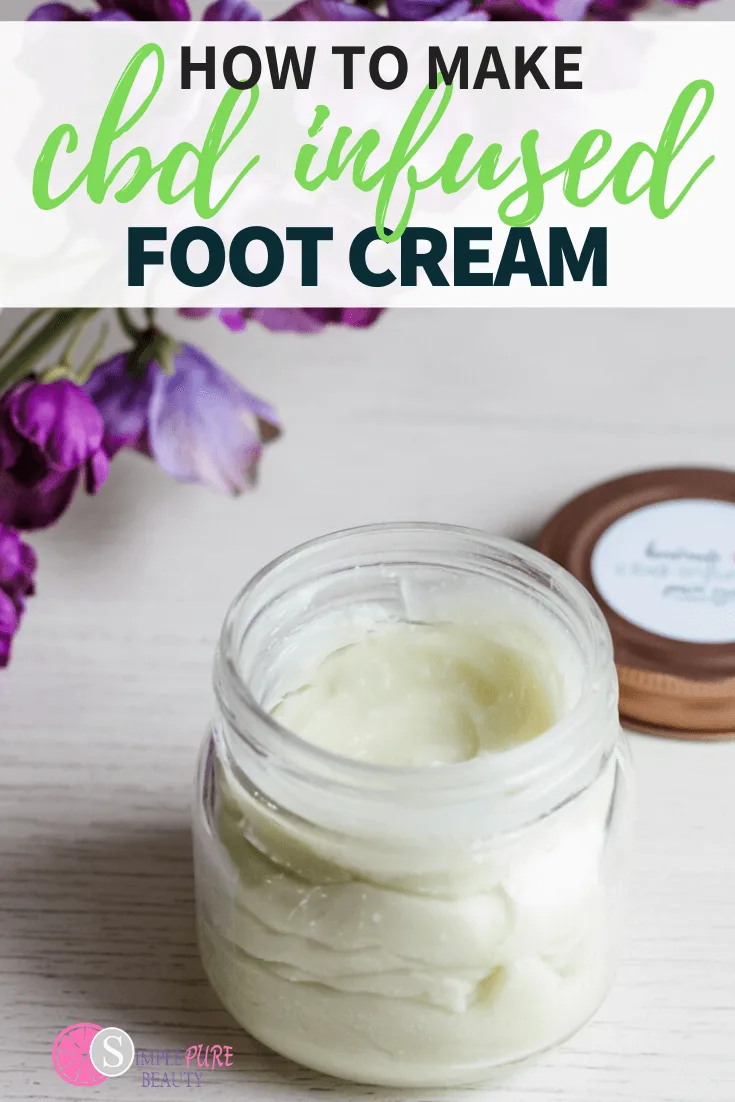 This DIY CBD Infused Foot Cream recipe is just what you need for soothing your aching feet. And the best part? You can make this …