Have you been looking for the perfect skin soothing salve to solve all of your dry skin problems? Well, today we are going to talk about a CBD infused salve that will make you skin silky, smooth and soft!
Making your very own homemade salve doesn't have to be hard! This DIY skincare recipe will have you using it in no time at all!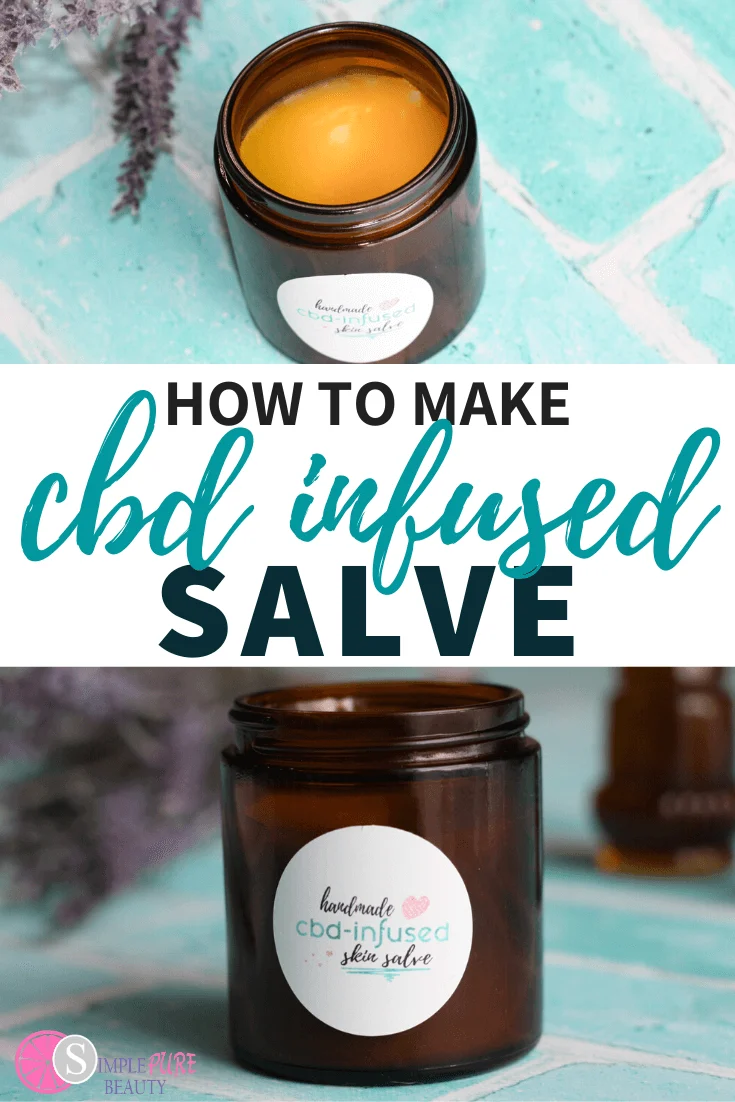 What is a salve?
Let's start from the bottom and work our way up, what exactly is a salve? Simply put, a salve is a medicinal or therapeutic ointment that is applied topically.
Okay, well what does that mean for you?
It means that salves are an all-natural way to heal and protect skin while moisturizing and soothing inflammation.
Salves have three main components:
a waxy base

fatty oil base

a therapeutic or medicinal compound.
That's it! And you, my dear, are well on your way to making a CBD salve that will heal even the most stubbornly dry skin!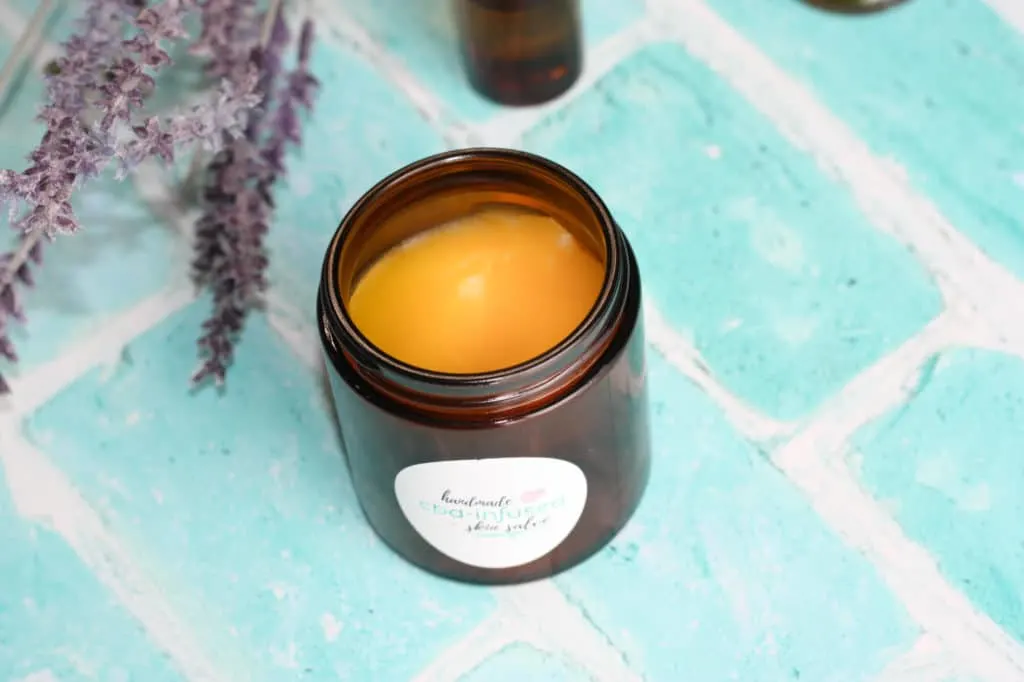 Salve vs Balm
Salve? Balm? What's the difference? Is there even a difference?
Well, technically speaking there are some small key differences between the two but, many people do use the two interchangeably, and yes, they do contain natural ingredients that can work wonders for your skin.
One of the biggest differences between a salve and a balm is the overall texture and composition.
Think chapstick or lip balm, many of them are sold in roll-up tubes and it tends to keep a more solid texture that is not creamy, and it is applied by rolling on.
This is typically the texture of a balm, they usually contain a higher ratio of a waxy base which causes them to be more solid, this makes balms great for small areas of the body that you want small applications to such as the lips, or for more targeted and massage like applications such as sore muscles.
Salves, on the other hand, tend to be softer and richer; they contain a lower ratio of wax and sometimes more fatty acids. This softer consistency allows the salve to penetrate the skin more easily and more deeply which makes it the perfect choice or chapped inflamed or raw skin!
Let's not get too hung up on the terminology here and get down to the real benefits of salves!
CBD salve uses
Here's the piece we all want to know about, what can a CBD salve do for me?
Well, as we covered in our main article on CBD skincare, CBD can be a wonderful addition to your skincare routine.
It can soothe inflammation, reduce signs of aging, and help rejuvenate and heal the skin. CBD oils can also be mixed into a variety of recipes that can be used all over the body to deliver high-quality results in easy to make recipes!
So, take all those CBD oil benefits and mix them up into a dreamy, soothing salve and what do you have?
An all-around, all-weather, skin-boosting salve that can kick dry winter skin and sun-baked irritation out the door!
We'll get more into the ingredients of our personal recipe later but, we use all-natural beeswax in our CBD salve, when combined with essential oils and fatty acids, this combination delivers maximum moisture and smooth skin to even the most irritated areas such as elbows, knees, and feet!
When applied, this salve will help reduce the ashy appearance of dry skin and reduce rough patches. CBD salve can also be used on areas of eczema and psoriasis to help reduce redness and irritation.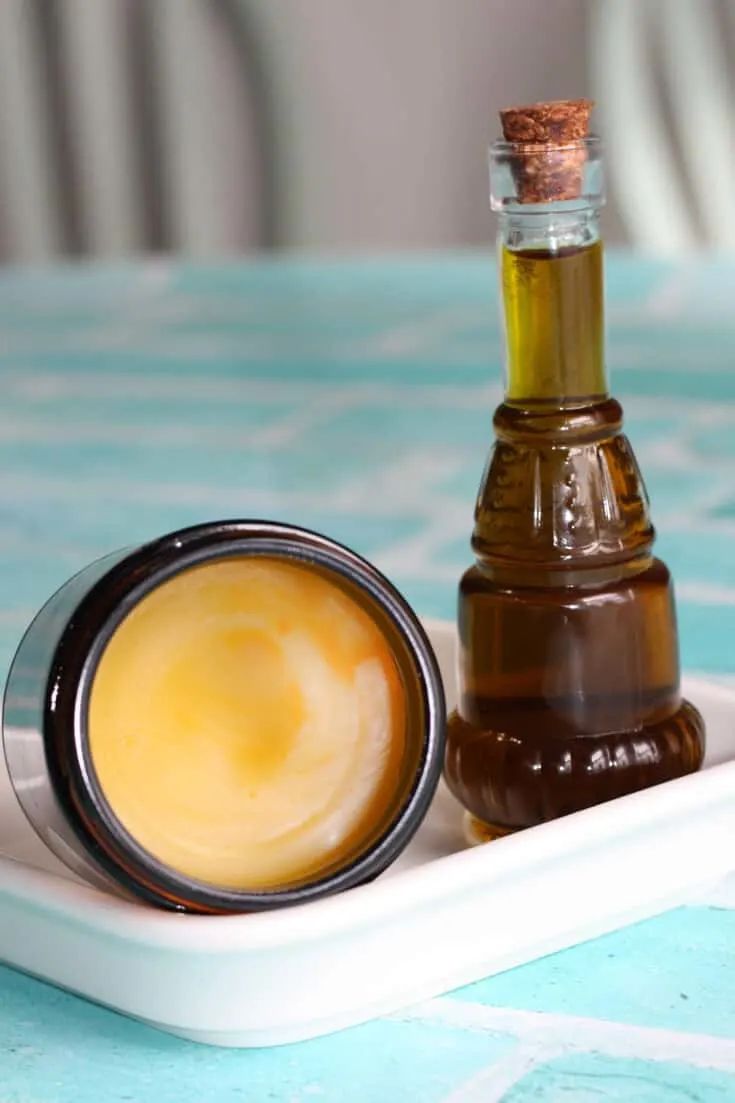 How to use CBD salve
Using a CBD salve could literally not be easier! Once you have the perfect salve for you, apply to any areas that are needing some extra love.
Salves are great for areas that are typically hard to keep moisturized using regular lotions such as the knees, elbows, feet, and hands.
Depending on the consistency of your salve you may need to rub it in between your hands to help melt it down for a smoother application.
As salves tend to be a little thicker and richer, apply it in smooth and even layers, making sure to work the salve into the skin to avoid over-application and feeling greasy!
DIY CBD Salve
So why make it yourself?
Well, when you make your skincare products yourself you are in control of every aspect of the product and can customize it to fit your skin and your regimen.
Not only do you get the satisfaction of making an awesome product, but you also get to pick high-quality ingredients and even make the product more customized.
Experiment with different textures, fragrances and even different doses of CBD oil to find the right dosing for you.
This means that you get to take back control of your skin. We don't all have the same needs, why buy products that only cater to one skin type, when we can make things that work for us!?
When making or purchasing CBD skincare products, it is important to know that you are using a high-quality CBD oil and that you understand the strength of the oil that you are using and find the right dose for you.
When purchasing CBD oil it is recommended to start with lower strength products and increase the dose in small increments until you find one that works best for you.
For this recipe we use a 600mg CBD oil, if you do not know how to calculate CBD strength, please see our main CBD Skincare Post that breaks down CBD oil for skincare use.
If you are unsure about any CBD products, please call the manufacturer on the label for help!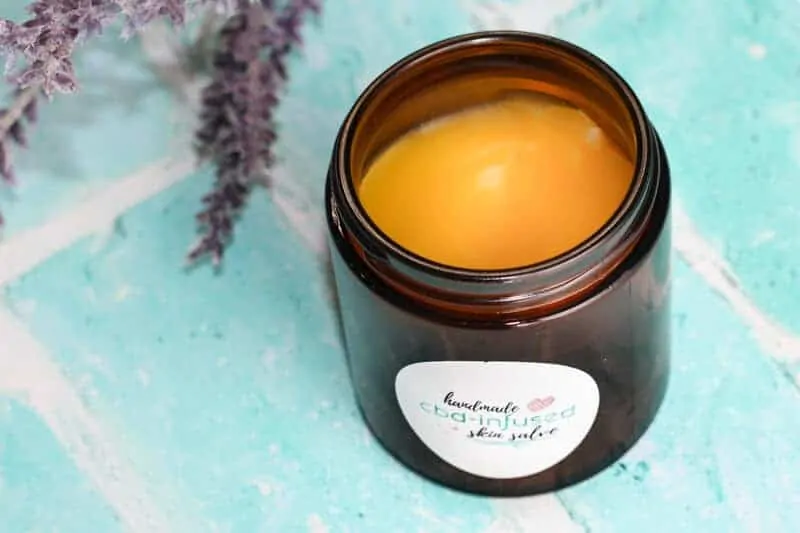 Are Cannabis Salve & CBD Salve the same thing?
The world of THC and CBD can be very confusing, many products have vague labels and use confusing lingo that can keep consumers from getting the right products for them.
We are focusing on CBD products today, CBD is a natural oil that is produced using the flowers, stalk, and leaves from the plant.
It does not contain THC and does not produce any hallucinogenic effects. It is a great anti-inflammatory and has regenerative effects on the body.
When CBD is infused with skincare products it can create wonderful things that deliver anti-aging effects and reduce damage to the skin.
CBD salve is mainly going to be used to help soothe and deeply moisturize the skin.
When making or purchasing any CBD products, please read the label carefully, do research and never be afraid to reach out to a manufacturer with any questions!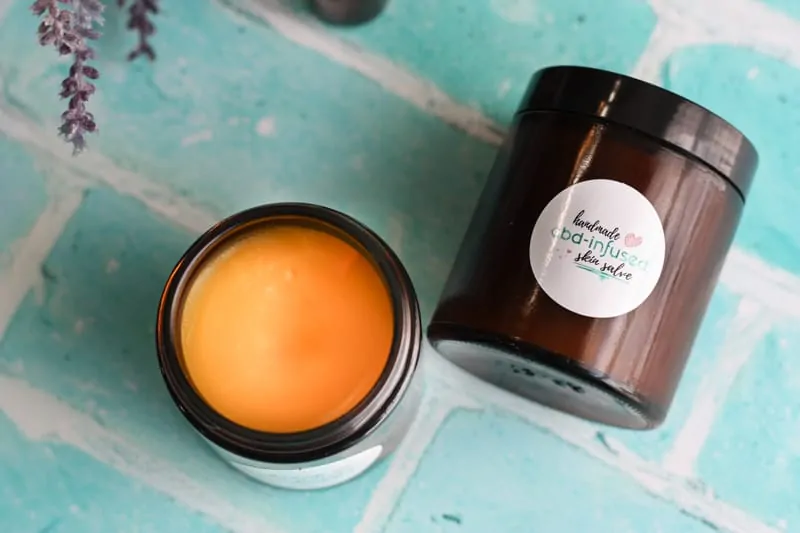 CBD salve ingredients
Let's take a nice deep dive into what makes our CBD salve a great option for your skin!
Beeswax: we've all heard of it, now what can we use it for? Practically everything. This ingredient is the wax that will be used in our salve, it is incredibly anti-inflammatory and wonderful at aiding in wound healing. It also forms a protective barrier on the skin to keep it protected while keeping pores open and fresh.
It is also antibacterial and high in vitamin A which can support cell regeneration. That makes this ingredient one to have around for dry winter skin or chapped summer irritation!
Mango butter: this butter is a personal fave and for good reason. It is a high-quality moisturizer that contains high amounts of vitamin C to help boost skin while keeping fine lines at bay.
It is very light and does not clog pores. Plus, it is also an emollient and helps keep moisture in while helping the skin to heal and stay hydrated.
For this recipe, mango butter will work with the other ingredients to penetrate the skin and deliver that deep moisture you've been craving!
Hemp seed oil: this oil is made from cold-pressing seeds from the hemp plant, it contains high levels of omega fatty acids that plump and hydrate the skin.
It also can be used as a carrier oil for the CBD oil to make sure it gets where it needs to go to get you the effects you want!
Rosehip seed oil: this oil is like magic in a bottle! Rosehip seed oil is excellent for damaged skin and is proven to have anti-aging effects. This oil is great for skin that is plagued by eczema, scarring, acne, fine lines, and wrinkles, as well as dark circles.
This oil is the secret sauce that makes our salve one of a kind and delivers a youthful boost that helps keep skin glowing.
It also increases skin permeability allowing this salve to penetrate deep and deliver hydration more effectively.
CBD oil: this is why we're here! CBD oil is a wonderful component to add to any day to day routine. It contains high levels of antioxidants that can protect skin from damage, fight inflammation and reduce pesky oil overproduction that can lead to acne and blemishes.
It can also aid in the healing process and give skin it's young elasticity back!
Choosing the right CBD oil for your skin is probably the most important thing once you decide to make CBD oil a part of your beauty routine!
There are a lot of different aspects to choosing the right CDB oil for you.
First take into account your skin type, this will help you figure out the best carrier oil for your CBD oil.
To learn more about why this is so important, check out our comprehensive CDB Skincare 101 post.
Also consider the strength of CBD oil that you would like to use in your skincare routine!
Read all about the benefits of CBD oil as well as how to calculate the strength of CBD oil, carrier oils, and much more in an informative CBD oil and skincare article!
I personally prefer CBD oil that uses hemp seed oil as the base oil as it's great for the skin and will not clog the pores.
This 600mg CBD Oil is a great option for your skincare recipes: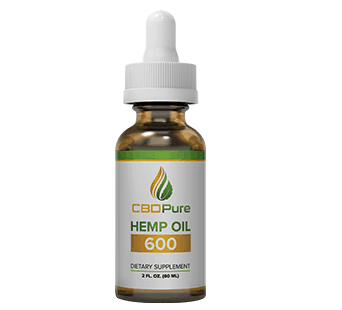 CBD Pure uses non-gmo, organic hemp oil, performs rigorous testing and offers a 90 day money back guarantee.
Palmarosa oil: this oil is known for its hydrating properties and can help to prevent inflammation and dehydration of the skin. It can help balance oil produced by the skin to reduce acne breakouts and aid in healing.
Lavender oil: this oil is anti-inflammatory, soothing and just downright relaxing. It can help to lighten dark spots on the skin and reduce signs of aging by fighting fine lines and wrinkles.
Helichrysum oil: this oil has it all; it is anti-inflammatory, antifungal and antibacterial. It contains a substance called arzanol which plays a role in wound healing and can help you achieve glowing skin that lasts all day!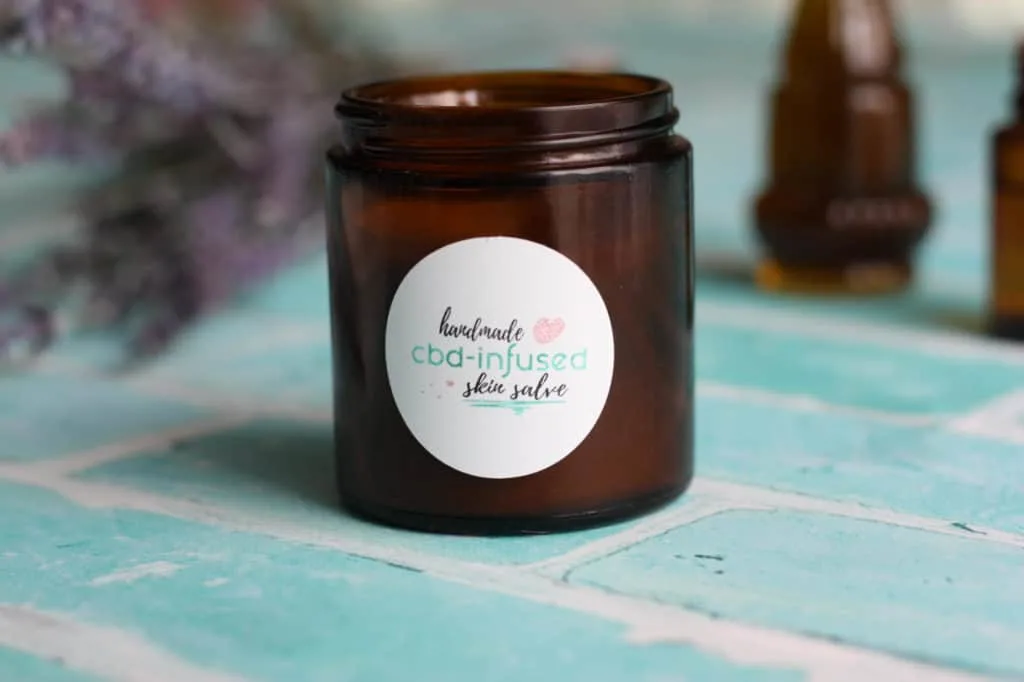 Being salve savvy
At the end of the say, the recipe that we use for our CBD salve quenches skins thirst and leaves skin soft, smooth and plump.
This salve can help you get through any seasonal skin problems you may encounter and can also be used on a regular basis to achieve skin that is hydrated and happy!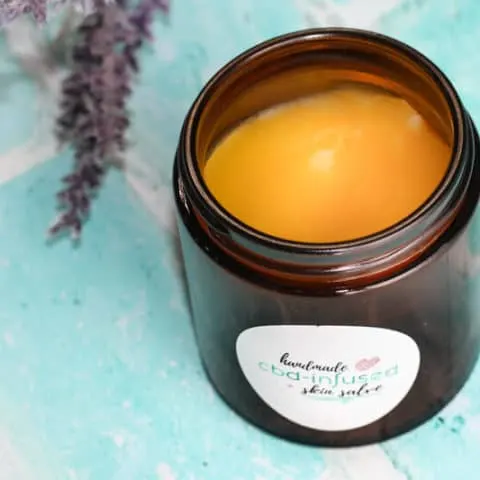 CBD Salve Recipe with Essential Oils
Don't miss out on this CBD Salve Recipe with Essential Oils!
Instructions
In a pyrex in a low-temp water bath, melt beeswax and hemp seed oil.

When melted, add in the mango butter, stirring until the butter is just melted.

Add in the rosehip seed oil, stir, and remove from heat.

Add in the CBD oil (if using) and essential oils and stir.

Pour into containers and immediately cap.
Recommended Products
As an Amazon Associate and member of other affiliate programs, I earn from qualifying purchases.
Don't forget to pin this CBD recipe for later!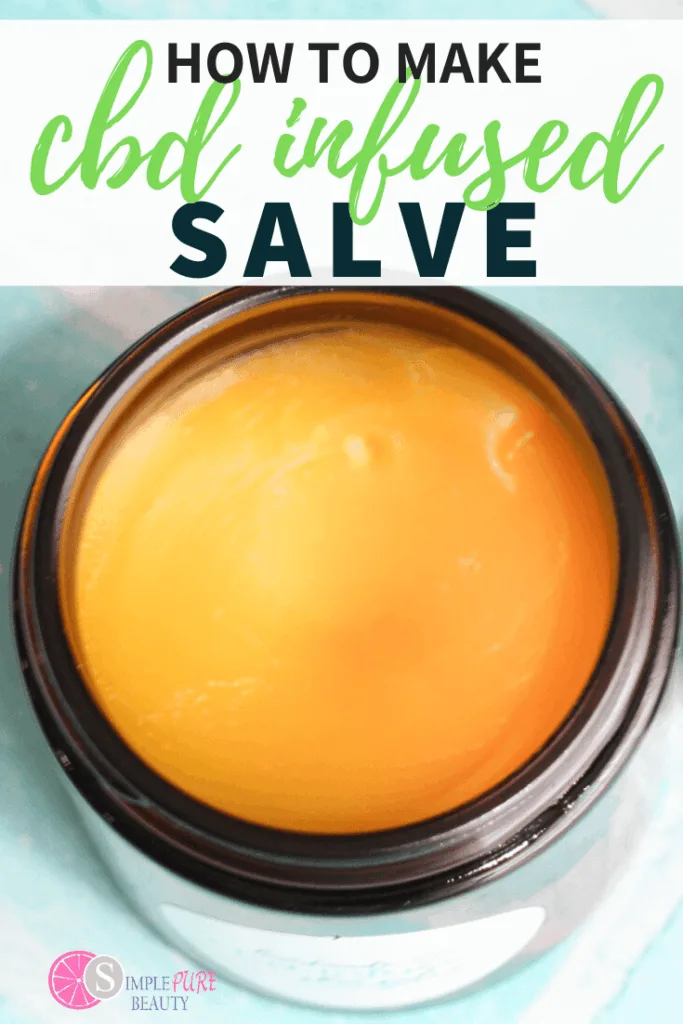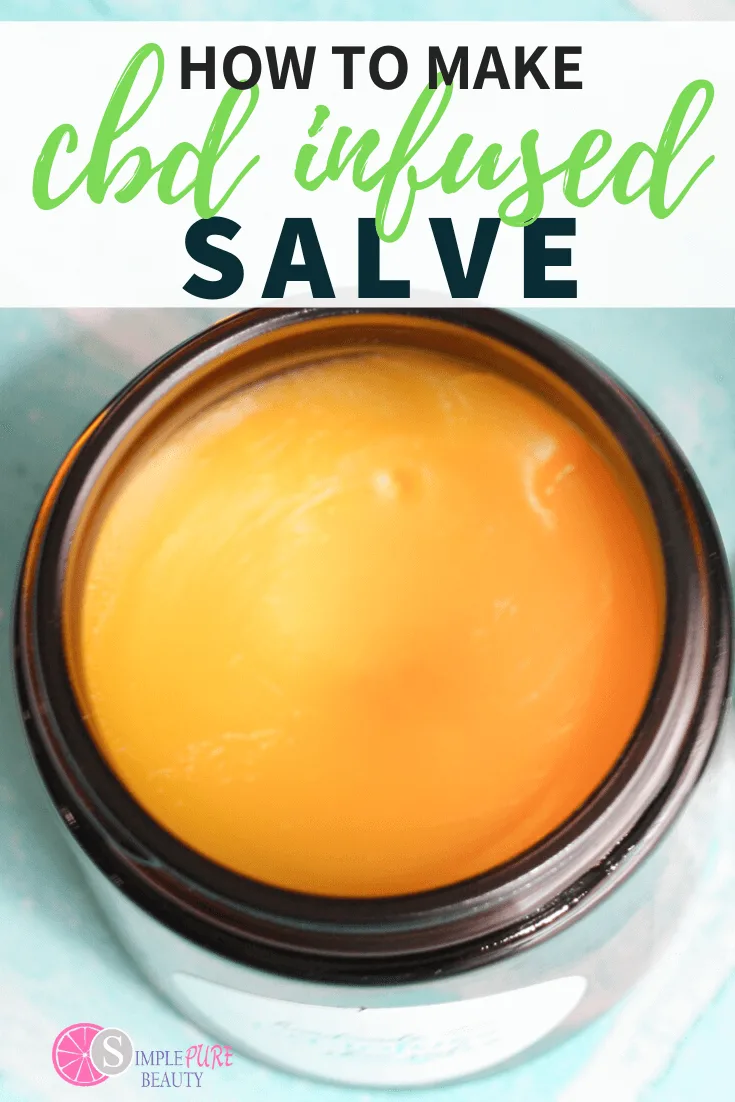 Like this recipe? Check out these other options as well: