This DIY CBD Infused Foot Cream recipe is just what you need for soothing your aching feet. And the best part? You can make this simple recipe at home!
So, you got these brand-new heels, and you cannot wait to show them off to all the girls! You bust out those puppies and strut your stuff!
Then, the morning after pain, irritation, and feet that can't handle a day at the office, even in the most comfortable shoes.
Well, we might have just the thing you're looking for, so you can rock those heels and still strut your stuff the next day!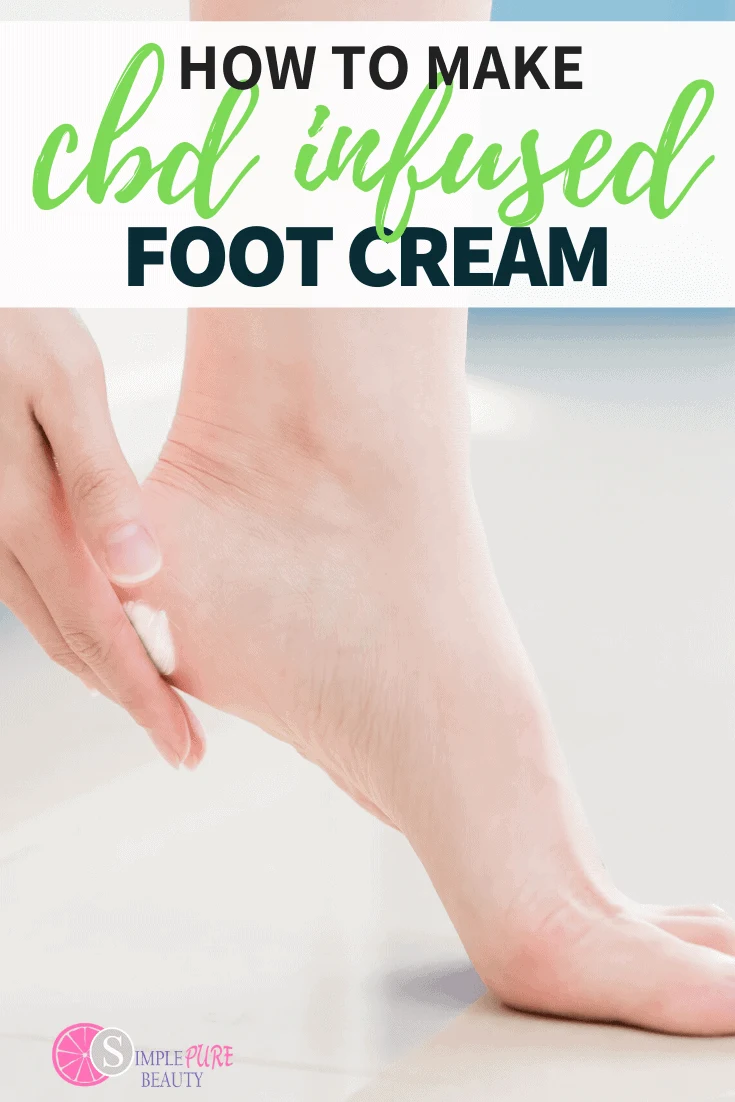 CBD Foot Cream Benefits
You get home and kick off your shoes after the longest day of your life, and oh my goodness what you wouldn't do for a foot rub!
Our CBD infused foot cream is the perfect end of day relaxer that your tired feet need after carrying you around all day!
As we know, CBD is touted for its pain-relieving abilities and it is no joke; in our foot cream, we mix hydrating oils with high-quality CBD oil to soothe your skin and calm even the achiest of arches.
This cream can help fight inflammation in your feet that can build up over a long day, hydrate skin, and help relax those achy muscles!
How Does CBD Work For Relief?
CBD works through the skin by interacting with nearby cannabinoid receptors. This can deliver relief directly to any area that is uncomfortable.
When applied directly to an area of discomfort, CBD creams can help relax muscles making recovery from sports, relaxing after a long day much easier and more comfortable.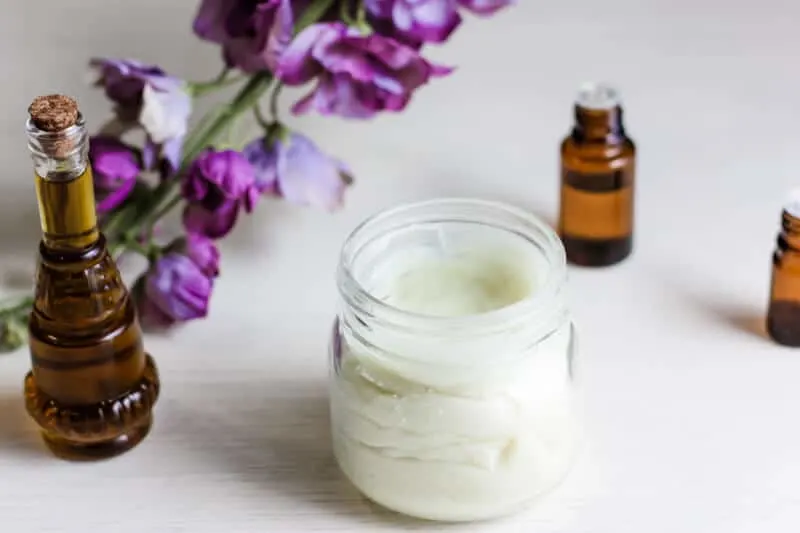 How to use CBD foot cream
CBD foot cream literally could not be any easier to use! If your feet are feeling worn out, just apply the cream liberally to your feet and ankles.
It is recommended to use a topical CBD product a few times a day to help control discomfort.
You can also use this foot cream daily to help keep foot discomfort at bay and to help keep your feet feeling moisturized and healthy.
** Hot tip, you can also use this cream on other areas such as your elbows and knees!
What Does CBD Foot Cream Feel Like?
Glad you asked!
Using any topical CBD product should feel like using any other moisturizer.
Some products containing menthol or mint may make your skin tingle but most products look and feel like a typical moisturizer that packs a pain-relieving punch!
Our DIY CBD foot cream feels like magic in a bottle and helps rejuvenate the most tired feet!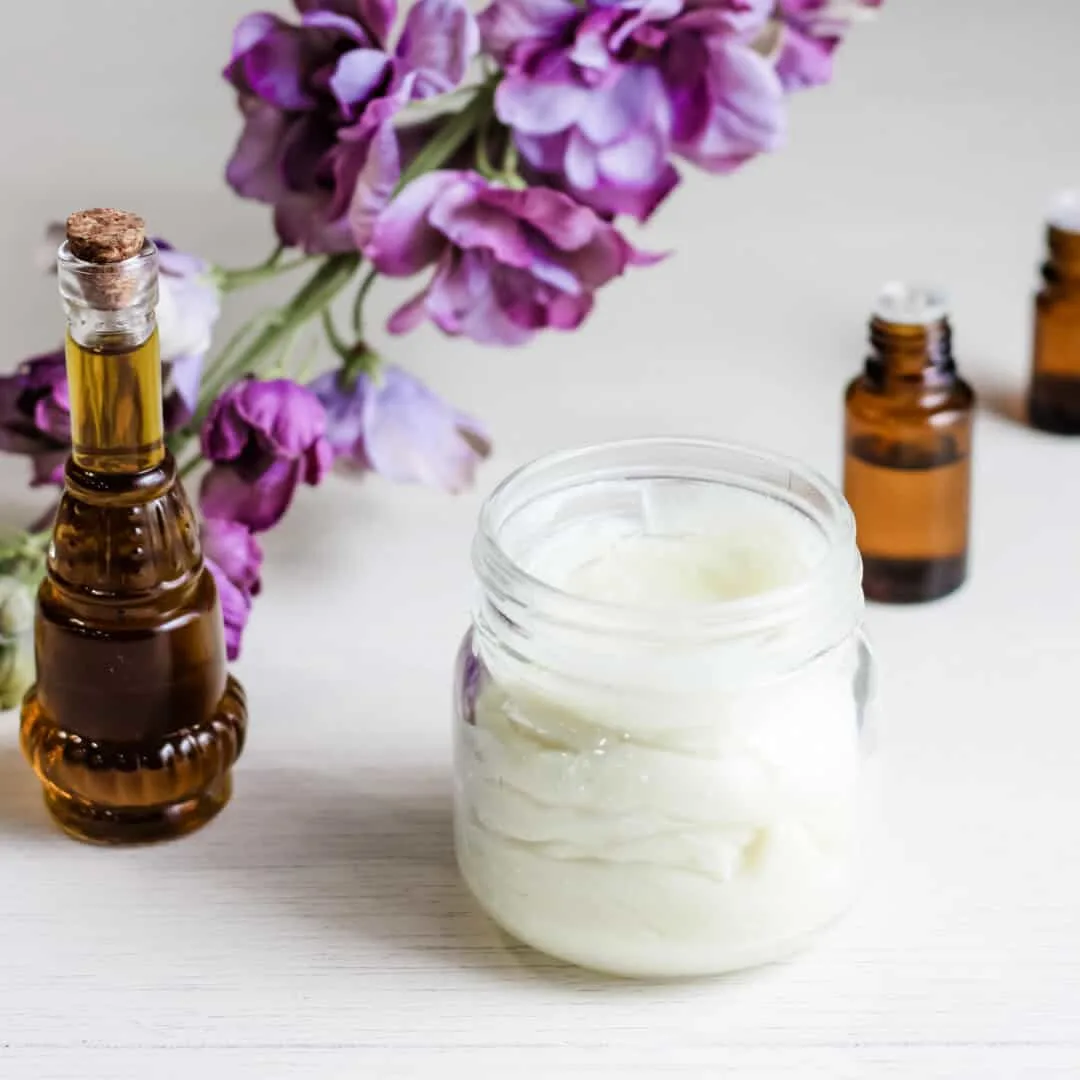 What to Look For in a CBD Foot Cream
Whether you choose to make your own or buy a CBD foot cream, there are some essential things to look for.
First and foremost, you want to start off with a high-quality CBD oil and carrier oil. The better quality the CBD oil, the better results you may see.
It never hurts to research the CBD oil that you plan to use, CBD products are largely unregulated in the United States, this doesn't mean it doesn't work, it does mean that many labels can be misleading!
Another thing to consider is the amount of CBD that is in your product. In this recipe, we use a 60ml bottle of CBD oil with 600mg of CBD; this means that there are 10 milligrams of CBD in each milliliter of oil.
We recommend starting with a low dose of CBD oil and increasing it slowly until you reach your desired results.
If you are new to the world of CBD use in skincare, we have handy-dandy CBD skincare 101 article located here!
Another thing to consider is the quality of ingredients in your cream.
We only use natural ingredients and essential oils in our DIY recipes which means you get the best quality delivered straight to your skin!
If you are purchasing a pre-made CBD foot cream, we highly encourage you to look closely at the ingredients as well as what CBD products are in it, and if you have any questions, call the manufacturer.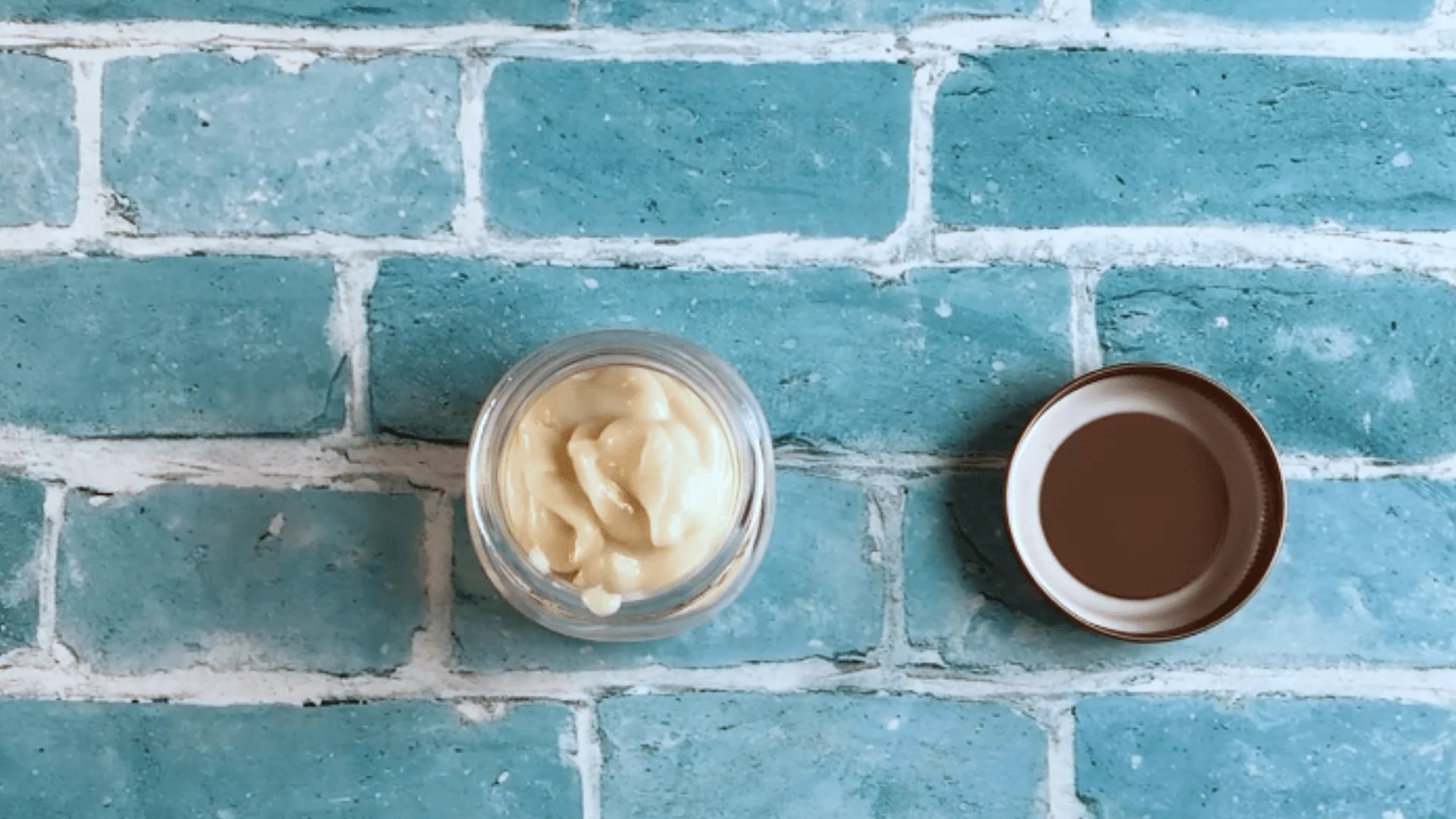 CBD Foot Cream Ingredients
Now it's time to take a look at the ingredients that make this foot cream the lifesaver you've been searching for!
Shea butter contains high concentrations of fatty acids, which we all know are great for hydrating and smoothing skin.
It also contains a lot of vitamins that help skin maintain hydration and protect skin from damage. It is also anti-inflammatory and can be great for healing damaged or cracked skin.
Sweet almond oil is a wonderful addition to any skincare routine! It is highly moisturizing, rejuvenates skin, and can help calm those irritated patches of skin that feet are prone to. It also helps retain moisture and contains Vitamin E to help keep cells healthy!
Coconut oil contains healthy fatty acids that can smooth skin, which is great for rough areas. It is a wonderful moisturizer that will help refresh feet and get them feeling silky smooth!
Beeswax, we see it everywhere, why is that? Beeswax can form a protective barrier on the skin and contains Vitamin A for cell regeneration. This means that it can help keep your feet soft and smooth.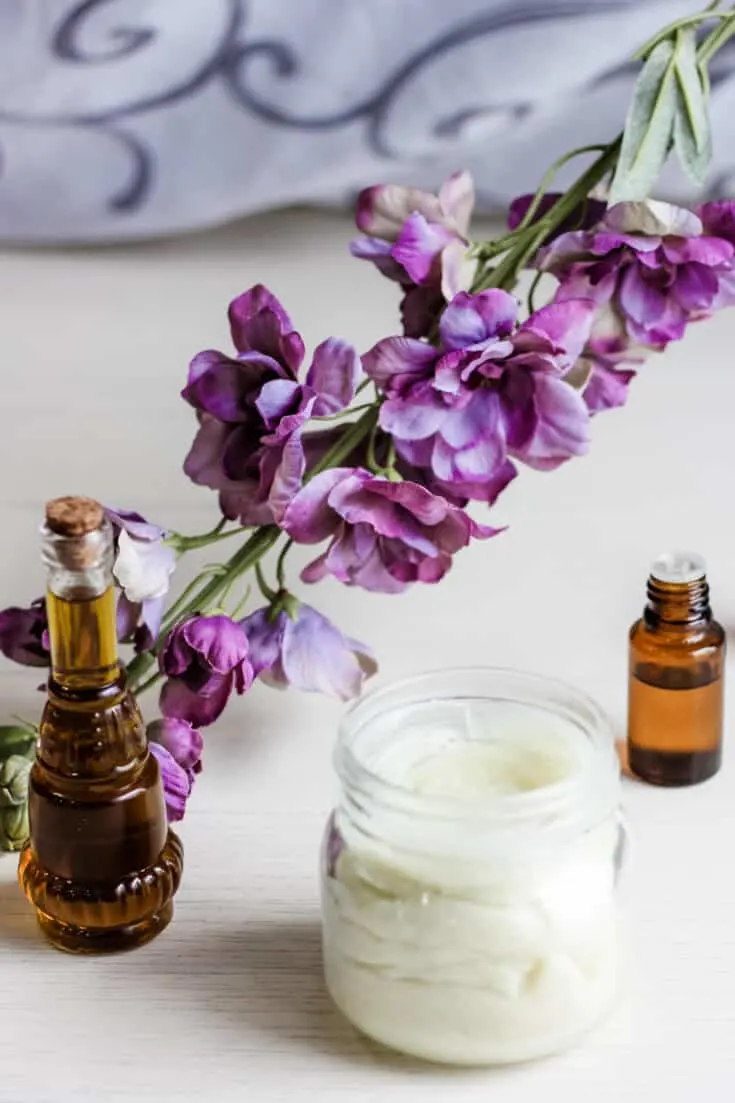 CBD oil, here is the secret sauce, my friends! The CBD oil that we use is 10 milligrams per milliliter of oil, and we love it! CBD is anti-inflammatory and can aid in skin healing; it is also known to help with pain relief and help give skin its life back. Using CBD oil products on your feet will help keep those pesky aches and pains away while giving you smooth and healthy skin.
Peppermint essential oil is a house favorite and can be a literal lifesaver. Peppermint oil can help soothe irritation from inflammation and give you a nice refreshing feel.
Eucalyptus essential oil is another refreshing ingredient that will help calm swelling and irritation. Eucalyptus is extremely relaxing and can even help relieve itching. It is a great oil to use on areas of skin that are patchy and irritated!
Lavender essential oil is soooo relaxing; there is nothing better after a long day than the calming scent of lavender oil. This oil is antiseptic and anti-inflammatory, making it the perfect ingredient to massage onto your tired toes at the end of the day!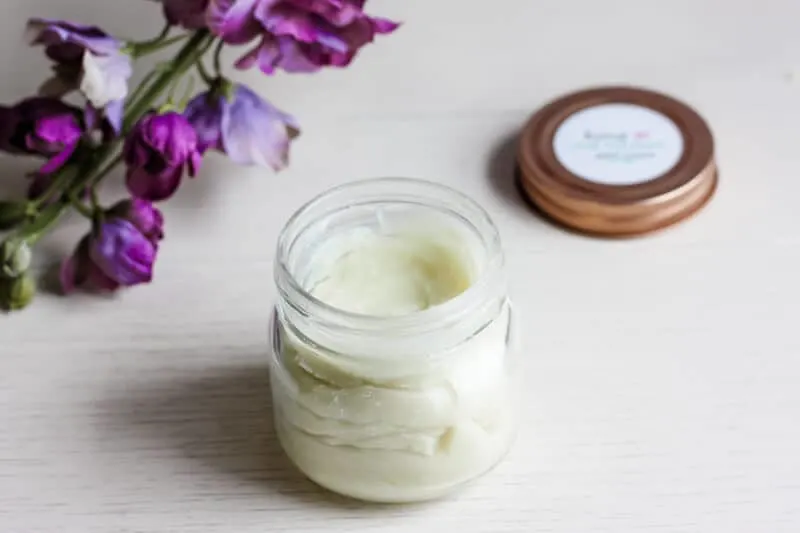 Let's Make Some Foot Cream!
CBD foot cream is a great addition to your end-of-day routine! It'll relax your feet and help whip away those aches and pains no matter where they came from!
So, now that we've gone over why our foot cream is the bomb, are you ready to whip some up and find a cream to keep you on your toes?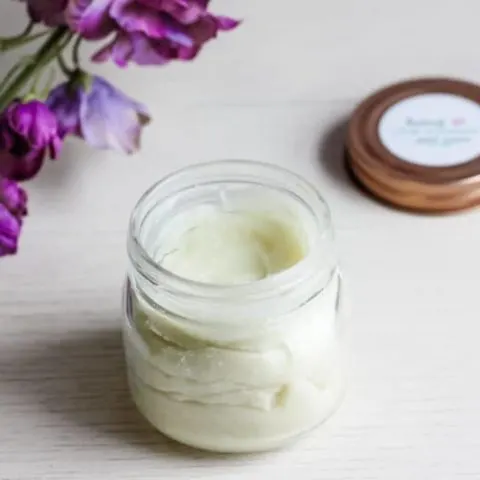 DIY CBD Infused Foot Cream
Additional Time:
5 minutes
This CBD Infused foot cream is the perfect remedy for those aching feet!
Materials
20 drops Peppermint e.o.
20 drops Eucalyptus e.o.
20 drops Lavender e.o.
Instructions
In a pyrex in a low-temp water bath, melt beeswax, sweet almond oil, and coconut oil.

When melted, add in the shea butter, stirring until the shea butter is just melted.
Remove from heat.
Pour into a larger bowl and allow mixture to cool until it begins to look solid (can put in the fridge for 15 minutes if needed) and then add in the CBD oil and essential oils.

Use and immersion blender (or food processor) to whip mixture for about 3 - 5 minutes.

Spoon into a container and cap.
Recommended Products
As an Amazon Associate and member of other affiliate programs, I earn from qualifying purchases.
Looking for More CBD Infused Skincare Recipes?
Be sure to Pin this Post for Later: