If you're on the hunt for the best natural hair growth remedies to combat hair loss, you've come to the right place! These natural remedies are some of the best ways to combat hair loss.
Top Hair Loss Causes + the Best Natural Hair Growth Remedies
Losing hair at a certain rate is normal. (although some days it won't feel that way) For example, we can shed anywhere from 50 right up to 100 hairs every day, depending on our diets, health, genetics and more.
However, excessive hair loss can be rather alarming and can be a sign that our bodies are going through some form of distress.
Although not all types of hair loss are curable or preventable, there are some ways to treat hair loss with natural hair growth remedies.
Here are four of the most common hair loss causes, and some tried and true solutions to treat their effects.
Hair Loss from Alopecia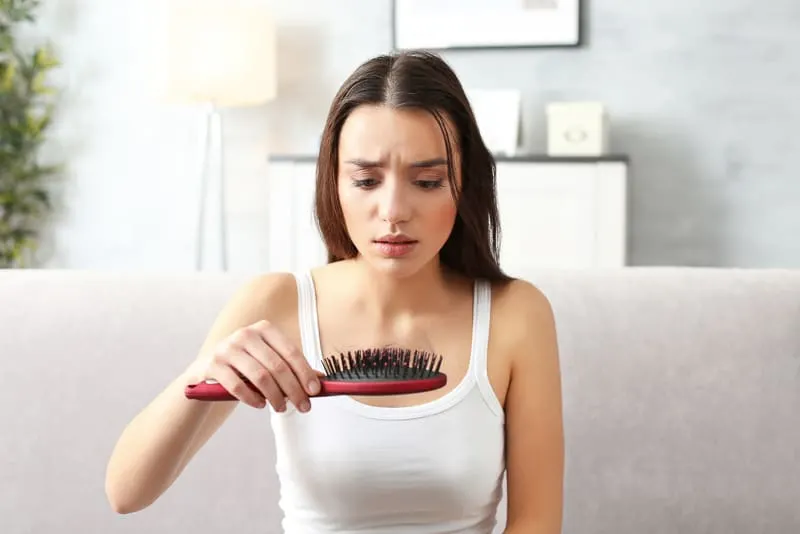 The two most common forms of alopecia are alopecia areata and traction alopecia.
Traction alopecia occurs when too much tension is placed on hair follicles and subsequently causes hair loss.
This tension often includes super-tight ponytails and buns, as well as protective styles like braids, weaves, and cornrows.
Alopecia areata, on the other hand, occurs completely out of the blue and is by no means the fault of those who develop it. The body's immune system attacks the hair follicles, causing hair to drop out bit by bit.
This type of alopecia is often rapid, with hair falling out in large clumps as time goes by. Persons may go from having a completely healthy head of hair to having to hair at all. (this can literally happen overnight)
In some cases of alopecia areata, hair may grow back and fall out again at a later time, while in other instances, hair grows back and never falls back out again.
Stress Related Hair Loss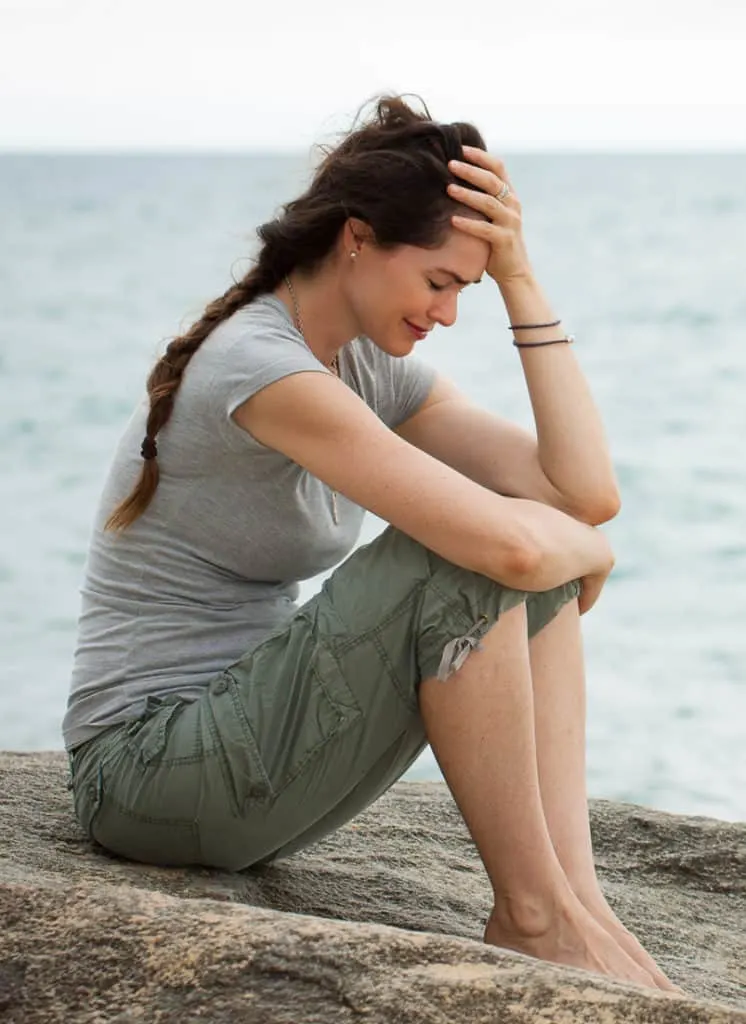 Stress doesn't only impact the way we feel – it impacts the way our body works, too. Just remember that stress has the ability to manifest itself in so many different negative ways, one of which is hair loss.
I have experienced this type of hair loss in response to experiencing 3 significant losses in our family within a 9 month period.
Because stress affects the body's hormone levels, it can activate telogen effluvium, which causes the hair follicles to release the hair strands prematurely.
The stress that causes hair loss can come from many sources, including family/relationship issues, work demands, financial obligations, and grief.
In order to protect both our emotional and physical health and avoid stress-related hair loss, it is important that we find ways to de-stress daily or weekly.
De-stressing can be simple, like having a cup of chamomile tea after a long day at the office, or by taking a cool walk by yourself through nature. (de-stressing is doing whatever makes you happy and calm!)
Pick one of these amazing bath soak recipes to help you de-stress:
You can even opt for stress relievers like a fun-filled day at the beach or a trip to a place you've never been before. Simple acts like these can make the world of an impact on your stress levels and help you to avoid unwanted hair loss.
Pregnancy and Postpartum Hair Loss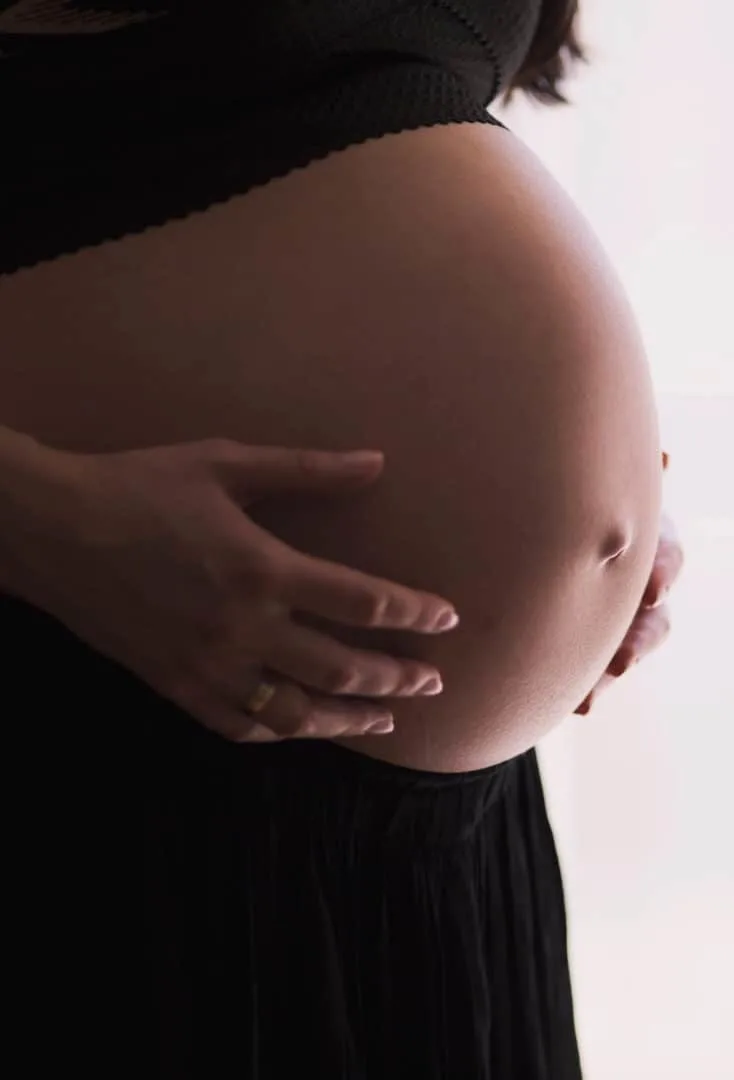 Pregnancy can bring a lot of new exciting aspects into your life. The impatience to meet your new baby, the changes in your body and the list goes on!
But one thing's for sure: the fear of losing your long, thick healthy hair isn't quite a part of that list.
During pregnancy, many women find that their hair grows thicker and longer than usual. The soaring levels of estrogen usually prevent our hair from shedding at its natural rate.
However, after the birth of your baby, your hormone levels return to normal and your estrogen drops. Instantly, your hair loss resumes, taking place on a larger scale to make up for the lost months.
Hair appears to fall out in clumps, especially around the hairline and nape. It can seem like an excessive amount of hair because of how quickly the process occurs.
Many women wrongly attribute postpartum hair loss to stress, not knowing that it's actually their body 'correcting' things on its own.
Postpartum loss has no fixed schedule. It can occur anywhere from the very day you give birth to up to a whole year afterward!
Around the four/five-month mark is where most women notice an increase in their postpartum hair loss, so if you notice that more hair is falling out than usual, don't panic!
It's completely normal and should decrease soon afterward.
Genetic hair loss / hereditary baldness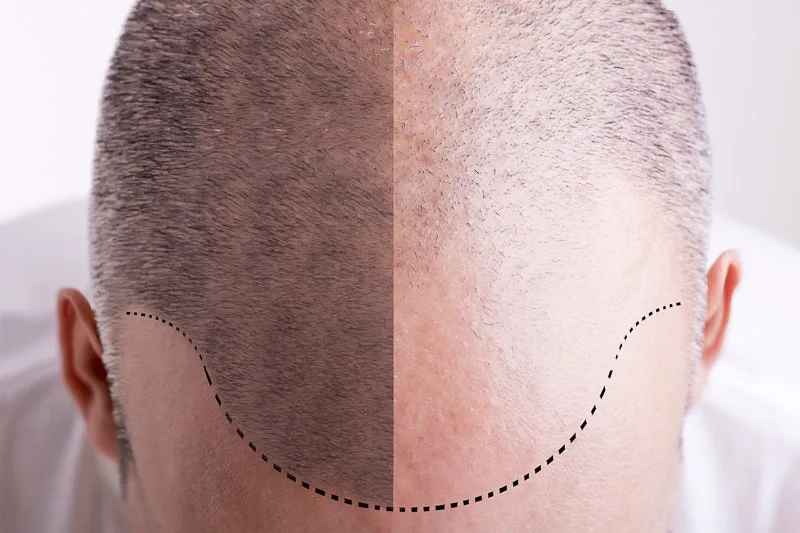 One of the most common causes of hair loss in women as well as men, genetic hair loss is much more of a genetically predisposed condition than it is a disease or illness.
This type of hair loss usually announces itself by a subtle thinning of hair, which can gradually progress to complete hair loss or baldness on certain parts of the scalp.
If you have been noticing much more hair on your sheets or in the bathroom sink than usual, they may be symptoms to pay attention to.
Losing more than 100-150 hairs per day can be the result of many factors, so genetic hair loss is not always the culprit, but it's definitely a factor to keep in mind.
Genetic hair loss in men is usually seen starting at the crown and temples, causing the common bald top that many older and middle-aged men often display.
In the most severe cases of genetic hair loss in men, a thin lining of hair along the back and sides of the scalp are the only areas left unaffected.
Genetic hair loss in women similarly starts with thinning roots around the center and hairline of the scalp. Fully bald spots can also develop in women.
Some cases of hair loss are untreatable, like alopecia areata and genetic hair loss. However, in the event of hair loss caused by pregnancy, stress traction alopecia or other non-permanent types of hair loss, there's great news!
These types of hair loss are certainly treatable, meaning that with the right nutrients and consistent, steady treatment, your hair can grow back and regain its fullness and beauty once more.
Here are a range of well-known and effective natural hair growth remedies to try to reverse hair loss.
Natural Hair Loss Treatments
1. Aloe vera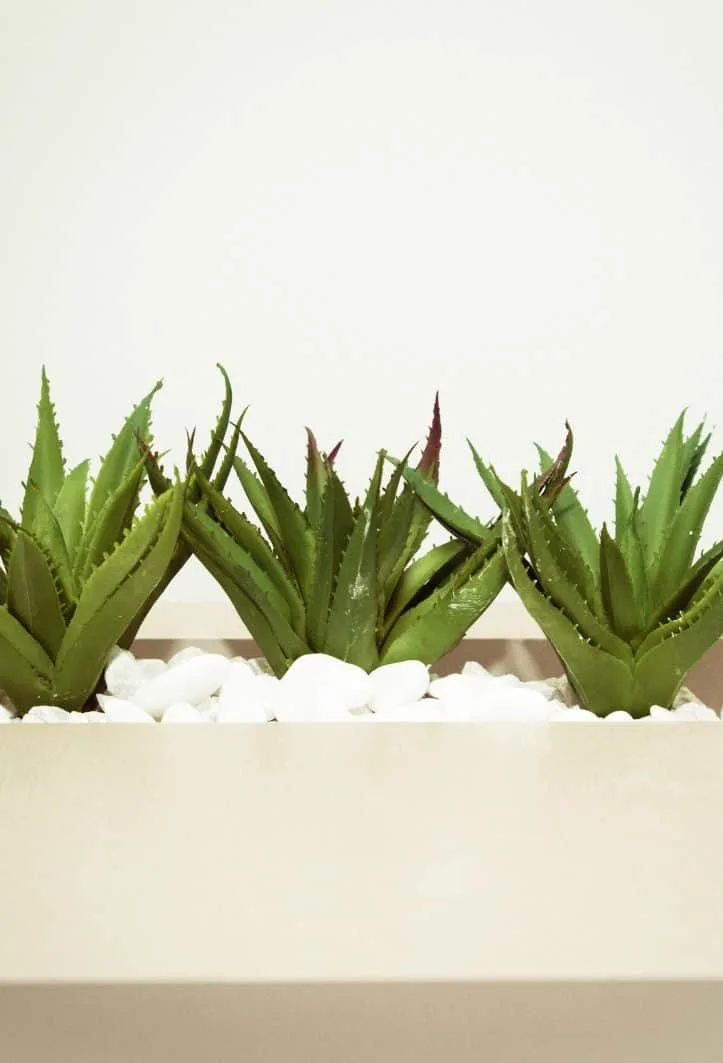 Aloe Vera's use in hair care spans centuries. Its role in treating and preventing hair loss is pivotal, as it has the ability to soothe the scalp and condition hair to leave it soft, smooth and moisturized.
Aloe vera gel or juice is perfect for use as a deep conditioner or a pre-shampoo treatment to maintain your hair's health. Products that contain aloe vera are also beneficial for use, but using pure aloe vera gel or juice ensures that you receive the direct effects of this magic plant.
Aloe vera can be great for skin skin as well. It's a main ingredient in this soothing aftershave recipe.
2. Coconut oil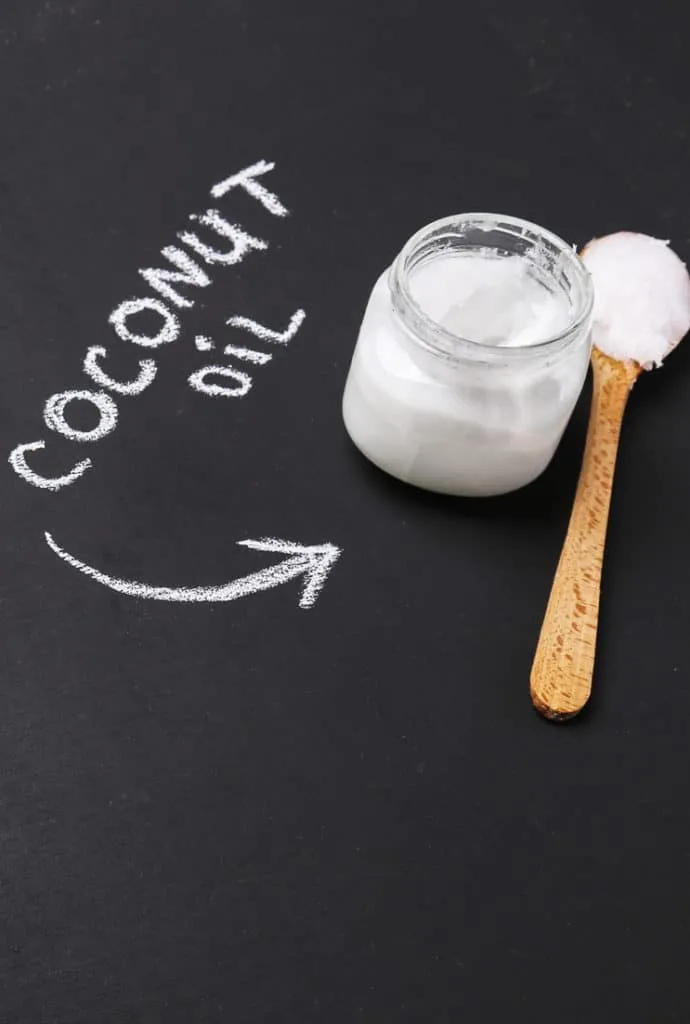 The fatty acids found in coconut oil make this miracle oil able to do what many other oils cannot – penetrate inside the hair shaft, making it one of the best oils for hair.
These fatty acids prevent protein loss from the hair shaft, meaning that they decrease hair breakage and encourage healthy strands.
Coconut oil may be a bit greasy for everyday use, but it's perfect as a pre-shampoo treatment, to add to your deep conditioner or to use in hot oil treatment.
We love using it in this simple hair mask recipe.
Added to its impact on the shine, softness, and smoothness of the hair strand, its effects on hair loss definitely make this oil a must-try.
3. Fish oil
You guessed it – good old omega 3's, 6's and 9's. Taking an omega complex routinely helps to improve the look and feel of your hair from the inside out, as they contain proteins and other nutrients that are the basis of healthy hair.
Hair thickness, shedding and thinning can all be treated with the help of these powerful fatty acids.
4. Ginseng
Ginseng has recently shot to popularity for its role in stimulating hair follicles. Taking a ginseng supplement can allow you to reap the benefits of ginseng from within while using hair growth products rich in ginseng extract allows you to apply topically.
Either way, ginseng is sure to aid in the regrowth of your hair. It's an effective – though underrated – choice for a hair loss treatment. source
Essential oils for hair loss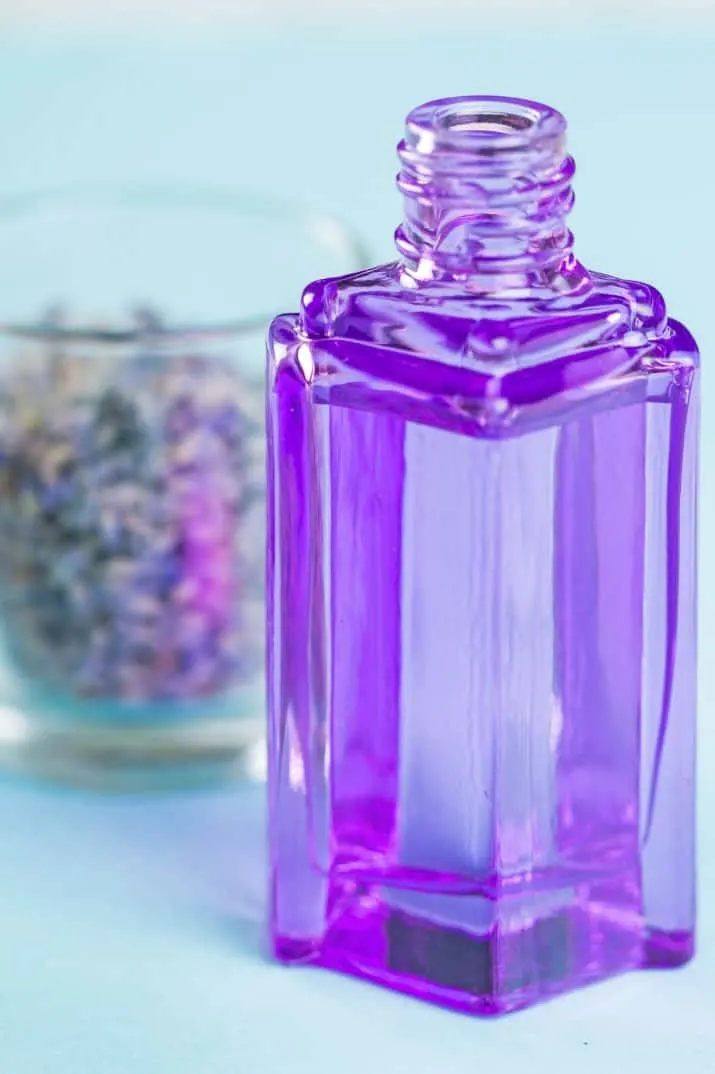 If you have yet to give essential oils a try for treating hair loss, you just might be missing out on a remedy that works for you.
Carrier oils like coconut, olive, and jojoba oil are great for moisturizing and softening hair, but to stimulate growth and reverse hair loss, the potency found in essential oils speaks for itself.
We did a little deeper in this post: The Best Essential Oils for Hair Thinning, Growth, Shine and Strength!
Here are four common essential oils used for natural hair growth/hair loss, and why you should seriously consider adding them to your hair care arsenal.
Lavender essential oil
Lavender oil has been proven to possess the ability to stimulate hair growth; rather than simply increasing the rate of hair growth, it is suggested that lavender oil actually increases the number of hair follicles!
Hair loss is also often caused by scalp bacteria and fungi, and lavender oil's antibacterial and antifungal properties provide protection to your scalp to ensure that your hair has a healthy environment in which to grow.
It also soothes dry scalp and hair and can be used in aromatherapy to lower stress levels.
Rosemary essential oil
Rosemary oil's effects are seemingly countless when it comes to treating causes of hair loss. This oil stimulates hair growth, heals the scalp and hair, and even softens the hair shaft.
Rosemary oil also has the potential to alleviate dry and itchy scalp, cure dandruff and regulate sebum production.
Cedarwood essential oil
Cedarwood oil increases blood flow to the scalp. It can slow down hair loss, thicken thinning hair and treat certain types of alopecia, such as traction alopecia.
When mixed with coconut, olive, jojoba or grapeseed oil (or any carrier oil of your choice!), cedarwood essential oil makes for a great hot oil treatment, deep conditioner or pre-poo.
You can even add a few drops to your shampoo, conditioner and other hair products as you please.
Peppermint essential oil
Known for its cooling sensation and its soothing scent, peppermint oil has also been known to increase follicle number and increase the rate of growth.
Postpartum hair loss usually wreaks havoc on hairlines, and peppermint essential oil is a popular choice for many women to regain full, healthy hairlines.
This oil even thickens the size of the hair strand itself, making it a top pick for those experiencing thinning throughout their hair.
Hair loss may seem daunting like there is no end to the amount of thinning, shedding and breakage that occurs. Certain conditions can't be helped, while others are brought about by aspects of our lifestyle like pregnancy and emotional stress.
However, there's good news – there are countless natural hair growth remedies that can provide you with some relief!