These free printable gift tags are perfect for the holiday season.
Christmas is just around the corner, which means you'll be wrapping gifts before you know it! Printable gift tags add that extra special touch.
If you have never printed your own gift tags, I have created a program that shows you exactly how you can do that from home.
If you are looking to save a little money on your gift wrapping supplies this year, print off your gift tags instead! Your family and friends will be none the wiser, and you can save some money.
Plus, since they're all free and printable, you can print them off to use over and over again.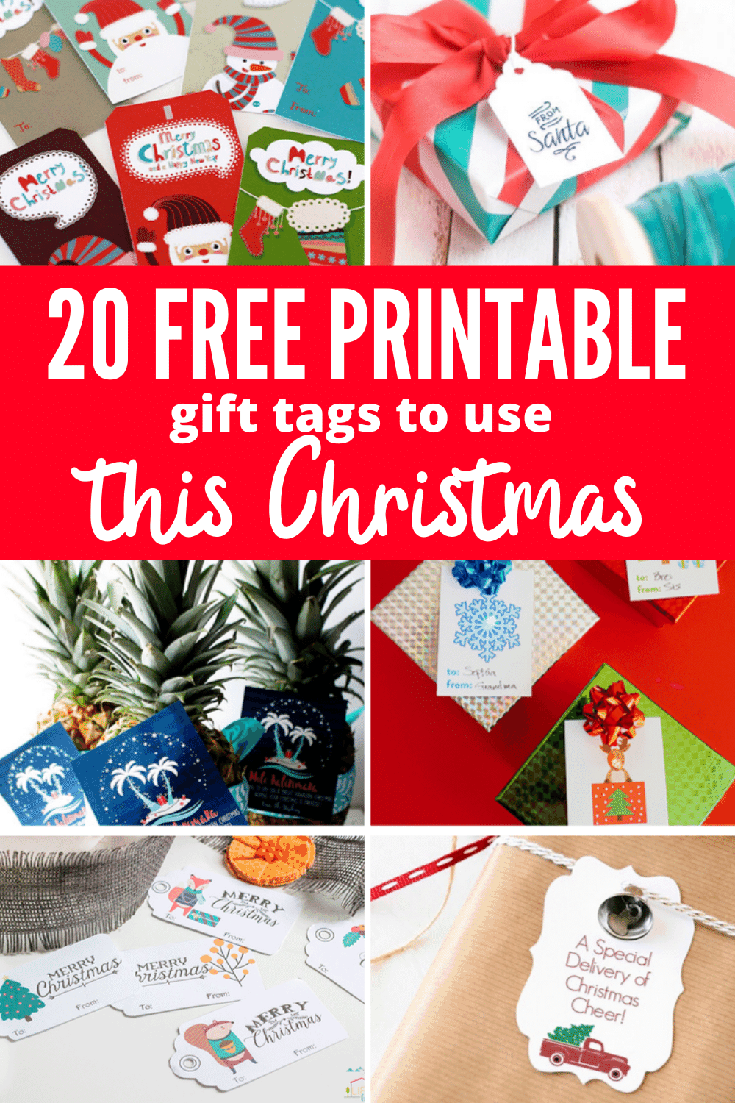 DIY Christmas Gift Ideas:
Around this time of year we love sharing all kinds of homemade gift ideas and recipes. If you're still trying to figure out what to give that special someone in your life, check out these ideas!
Here are 20 free printable gift tags to use this Christmas. Each and everyone is different, beautiful and unique.
20 Free Printable Gift Tags to Use this Christmas
These free printable gift tags are perfect for the holiday season.
As you can see from this list of printable gift tags, there are literally all different types to print off and use. From modern to black and white, you'll find something that you want here.
And who says that you have to pick one? You can easily print off multiples, or even all of them, if you want. If you have a ton of presents to wrap, you just might have to!
Do you have a favorite printable gift tag that you're excited to use?