You know you can use aloe vera gel on a sunburn, but aloe vera can do so much more!
I have a skin-soothing aloe vera face mask that will help lighten blemishes while it hydrates to leave your skin soft and smooth!
What could be better? Oh, maybe the fact that you can make it right at home!
But before we dive into the recipe, let's learn a little more about aloe vera!
How to Use Aloe Vera on the Face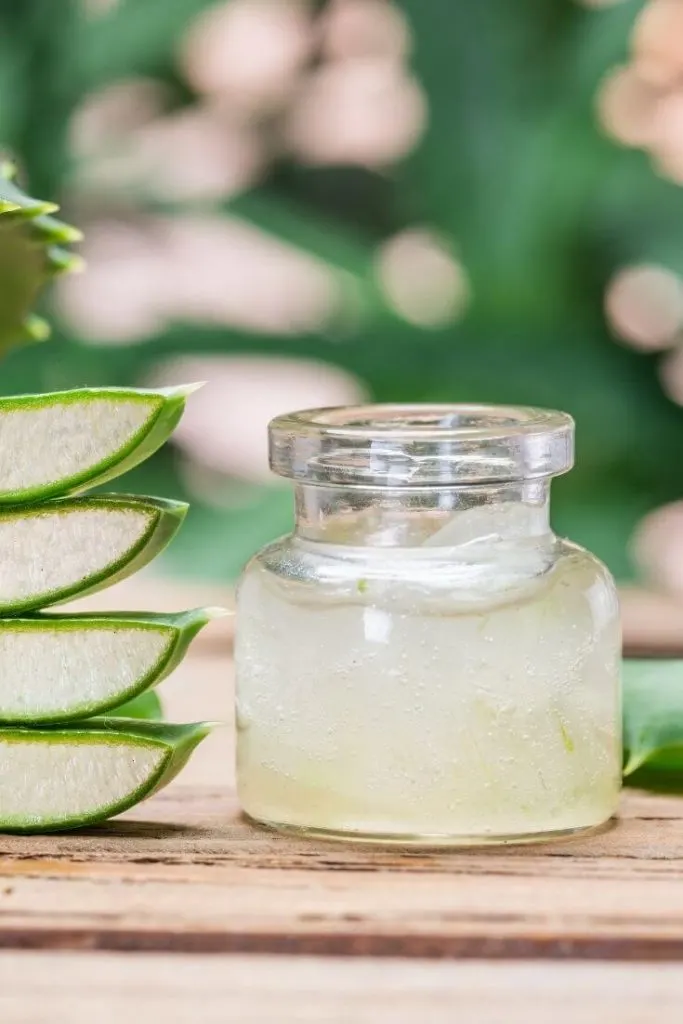 There are many ways to utilize the benefits of aloe vera for your face including:
Gentle exfoliator
Hydrating mask
Overnight treatment
Spot treatment
Blemish reducer
But today we're going to create a recipe that makes it super easy to get the soothing, healing benefits of aloe vera any time you want!
What is an Aloe Vera Face Mask?
An aloe vera face mask is a mask made from a combination of ingredients that includes aloe vera as the main ingredient.
This mask is made to be left on your face for several minutes and then washed off to reveal soft and smooth skin!
Aloe Vera Face Mask Benefits
Aloe vera facial masks have many benefits for your skin! Aloe vera gel absorbs into your skin easily and penetrates deep helping deliver moisture and nourishment to your skin.
It is anti-inflammatory and antibacterial which makes it perfect for anyone who is looking to reduce irritation from conditions such as acne, eczema, and psoriasis.
It helps cleanse and clear skin, it can also help tighten pores leaving you with a more even complexion.
An aloe vera mask will also moisturize dry skin and help reduce the appearance of fine lines and wrinkles.
It can combat aging by stimulating collagen production as well, using aloe vera as a face mask will also help exfoliate skin to improve it's texture.
What Does Aloe Vera Do for Your Face?
Aloe vera helps you achieve a clearer complexion by tightening pores, reducing irritation, and lightening dark spots. It also hydrates skin and reduces signs of aging by increasing the production of collagen.
How To Make an Aloe Vera Face Mask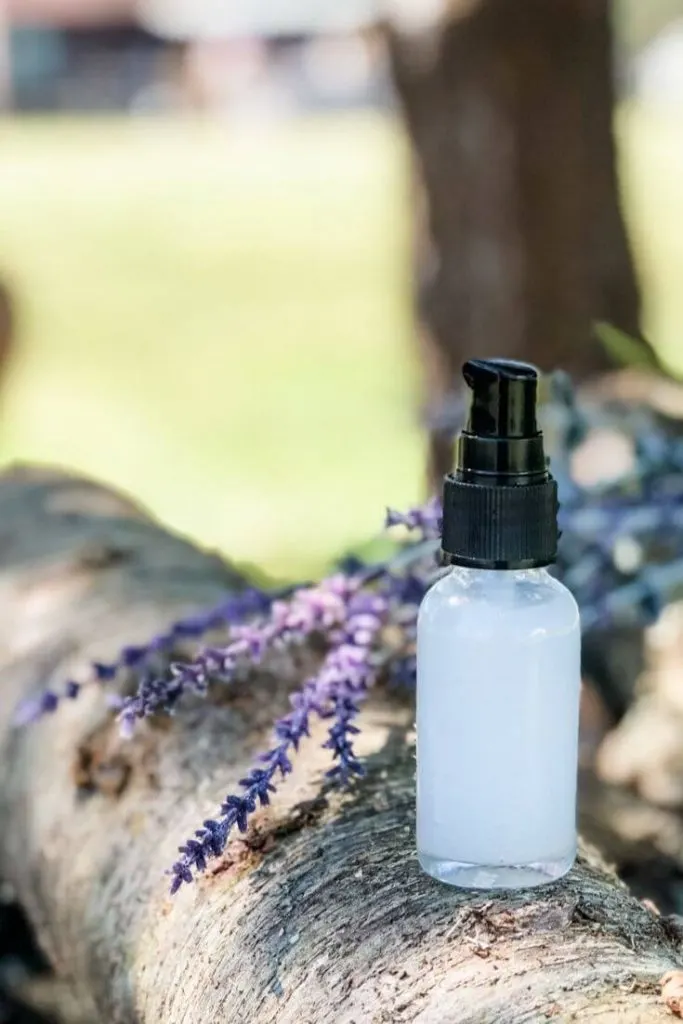 Making an aloe vera face mask is easy as long as you follow the instructions! For this recipe, checking the pH of your formulation is important so make sure you have all the tools you'll need to make your aloe vera mask properly!
Aloe Vera Face Mask Ingredients
This is the secret sauce to today's recipe. When used on skin properly, it helps moisturize skin and smooth fine lines and wrinkles! It can also help tighten and tone skin to give you a more even complexion while it reduces irritation.
This is another skin-soothing ingredient that works well with aloe vera to reduce irritation. It also helps with inflammation and irritation. It has antiseptic and antibacterial properties that may help clean and clear your skin!
White willow bark is a wonderful ingredient to add to this formulation because it gently exfoliates skin to remove dirt and dead skin cells to reveal more radiant skin. It can reduce irritation and redness and smooth fine lines and wrinkles.
Glycerin acts as a humectant helping your skin retain moisture. It helps alleviate dryness and give your skin the hydrating refresh that it needs. It can also help reduce microorganisms on skin helping reduce breakouts.
Xanthan gum is used to help provide the thickness and texture needed to make this mask the perfect consistency.
This powerful probiotic-based preservative is all-natural and will help extend the life of your face mask. It is a broad-spectrum preservative that will keep your products bacteria-free!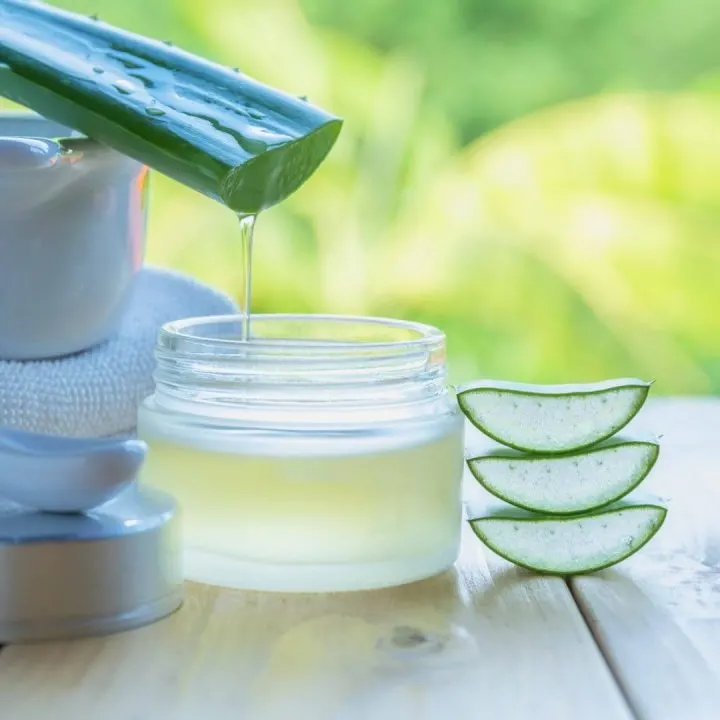 Soothing Aloe Vera Face Mask Recipe
Instructions
Add glycerin and xanthan gum together and mix until smooth
Trickle in the hyrosol very slowly while stirring or use magnetic stirrer
Add in aloe vera gel
Add in white willow bark and combine
Check the pH to make sure it's within range for preservative (3-8 for Leucidal SF Max)
Add preservative and combine well
Recheck pH and adjust, if necessary, to a final pH of around 5-5.5
Product will reach final consistency after sitting overnight
Recommended Products
As an Amazon Associate and member of other affiliate programs, I earn from qualifying purchases.
Aloe Vera Face Mask FAQ's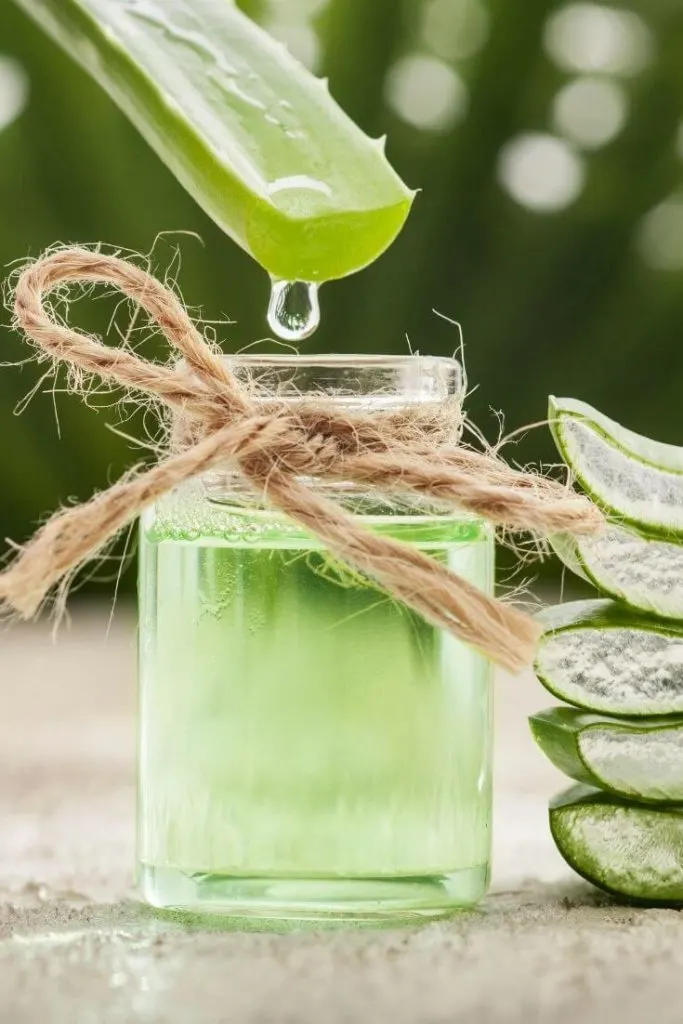 As usual, here are some of the most frequently asked questions we see about aloe vera face masks!
What can I mix with aloe for my face?
There are many things you can mix with aloe vera to use on your face. We recommend other ingredients that are hydrating and irritation reducing. Our recipe combines aloe vera, lavender hydrosol, white willow bark along with other ingredients to create a mask that helps soothe and plump skin.
Can I use aloe vera gel on my face every day?
You can use plain aloe vera gel on your skin on a regular basis. If you are using aloe vera gel in combination with other ingredients be mindful of their usage safety. We recommend using our face mask 2-3 times per week.
Does aloe vera lighten skin?
One of the benefits of aloe vera is it's skin-lightening properties. It can help lighten blemishes, acne scars, dark spots, and other areas of hyperpigmentation.
Is aloe vera good for pimples?
Aloe vera reduces irritation and inflammation that is associated with acne. It is also antibacterial which helps reduce breakouts.
Does aloe vera help acne scars?
Aloe vera can help lighten acne scars to reduce their appearance. It can also reduce the irritation and inflammation associated with acne scarring.
What is the best time to apply aloe vera to the face?
Aloe vera can be applied to the face anytime during the day however it is often used as an overnight treatment.
How do you use aloe vera for eye bags?
When using aloe vera for eye bags you can apply it in a thin layer under your eyes. Let it sit for 10-15 minutes before rinsing it off.
Does an aloe vera face pack really work?
Aloe vera face packs are a powerful tool to have in your skincare arsenal to tackle problematic skin that is prone to dryness or irritation. Many people use them regularly to maintain happy and healthy skin!

Aloe vera face masks are a wonderful way to refresh and rejuvenate your skin. Say goodbye to dry, irritated, acne-prone skin and hello to fresh, young skin. Looking for a face mask that will check all the boxes? Then use this all-natural DIY recipe to get a spa-grade facial right at home!
You May Also Enjoy These Face Mask Recipes:
If you want to try out this soothing mask for yourself, pin this recipe for later!