Help out your eyes! This DIY Night Bright Eye Serum can help to reduce puffiness and brighten those beautiful eyes!
Lately, I have to tell you, I have been feeling a little blah. Not feeling the greatest about myself and I have been dealing with a lot of grief this past year. Seems like as I am slowly moving forward from one loss, my family is hit with yet another loss.
It has been a hard year with a lot of goodbye's (or see you laters). Lot's of tears and sadness. Empty seats at the family dinners and conversations not longer to be had on this earth…
Thankfully we have hope and one day will be reunited again, but WOW, grief is hard. 🙁
I never realized just how much the eyes showed. With one look, people can see if you're sad, you're happy, you're tired, or if you're having just a downright no good, horrible rotten day.
Life happens. And if you are anything like me, you wear your emotions on your sleeves and your eyes. The good news? There are items out there that can help us look like we have a bit of pep back in our step!
My thoughts on products that I love and try? If I can make them, and know what's in them, then I'm down with using them to help. That's part of the reason that I don't buy anything from the store in regards to health and beauty products…I just don't know what's in them. And honestly, I can't even pronounce half of the ingredients nor do I know what they are. I'm not okay with slathering chemicals all over my body! This is why I love this eye serum recipe.
I love how it helps to brighten up my eyes!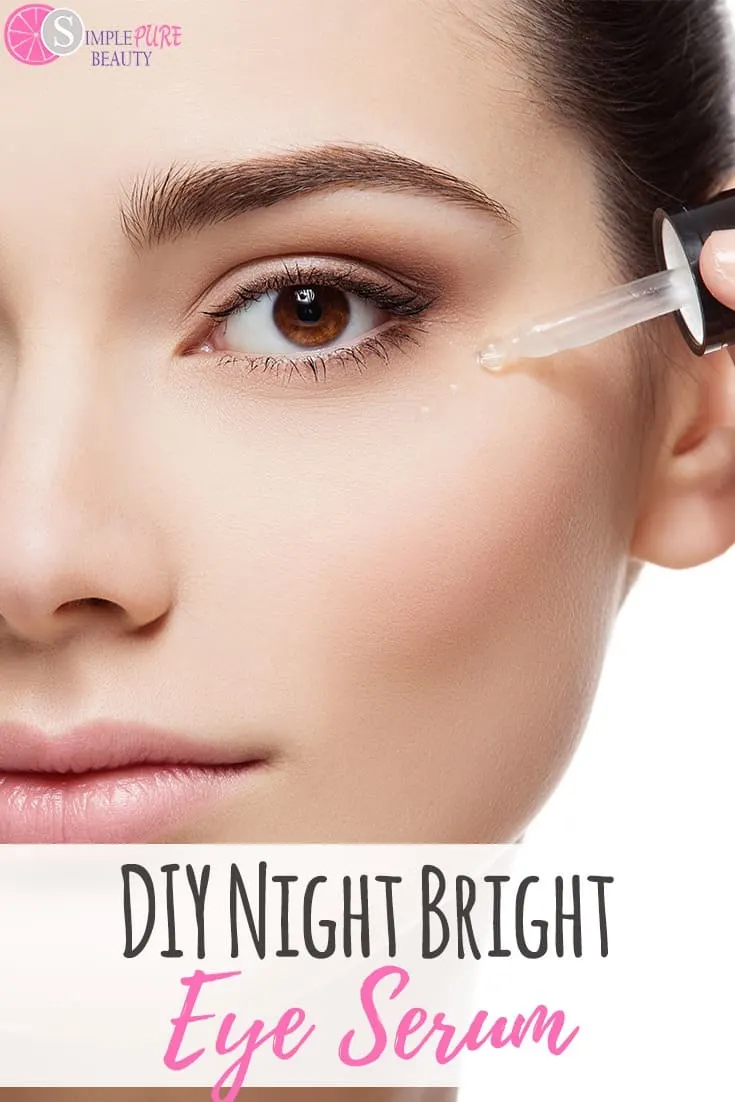 Ingredients in Night Bright Eye Serum
As you know, I love anything that I can make myself and know exactly what's in it. This Eye Serum is no exception to that rule! The ingredients are listed out below and speak for themselves!
Cucumber Seed Oil actually strengthens skin's lipid barrier which smooths skin surface and encourages cellular regeneration. It's great for maturing skin and fighting off the damage caused by free radicals.
Sweet Almond Oil is light and penetrates quickly and easily into skin, carrying with it any additional ingredients in the blend just as deeply.
Pomegranate Seed Oil nourishes skin and helps replenish dry skin. Its also a potent anti-inflammatory and its antioxidant properties extend the shelf life of any product it is added to.
If you need a great Face Serum Recipe as well, download your FREE DIY Face Serum Blueprint: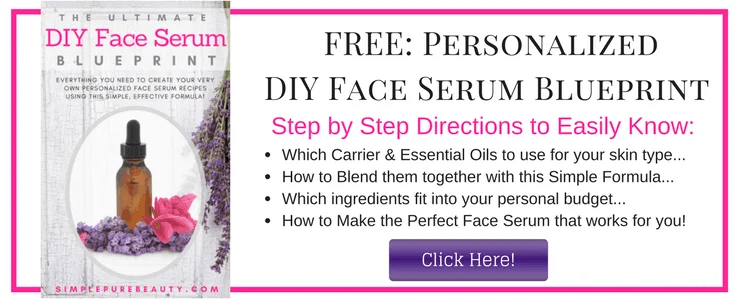 While wearing emotions and letting them show is fine, this DIY Eye Serum can help cover it up when you want it to. Because sometimes, we all want and need a little help.
I can't tell you how many times this eye serum has just given me that little boost that my eyes truly do need. It's simple, it's easy, and it works like a charm.
Give it a try! The only thing that you have to lose is redness and puffiness, right?
And that's one thing that you can say goodbye to with ease.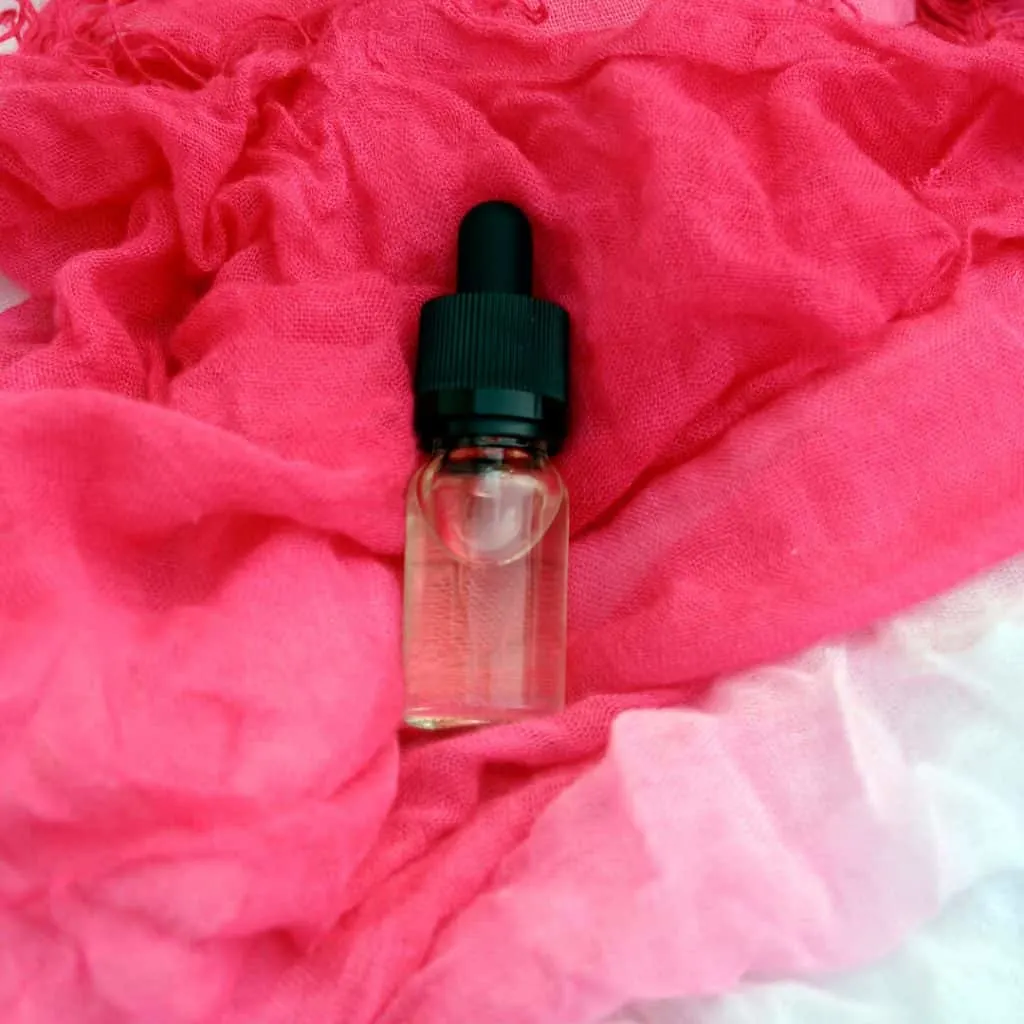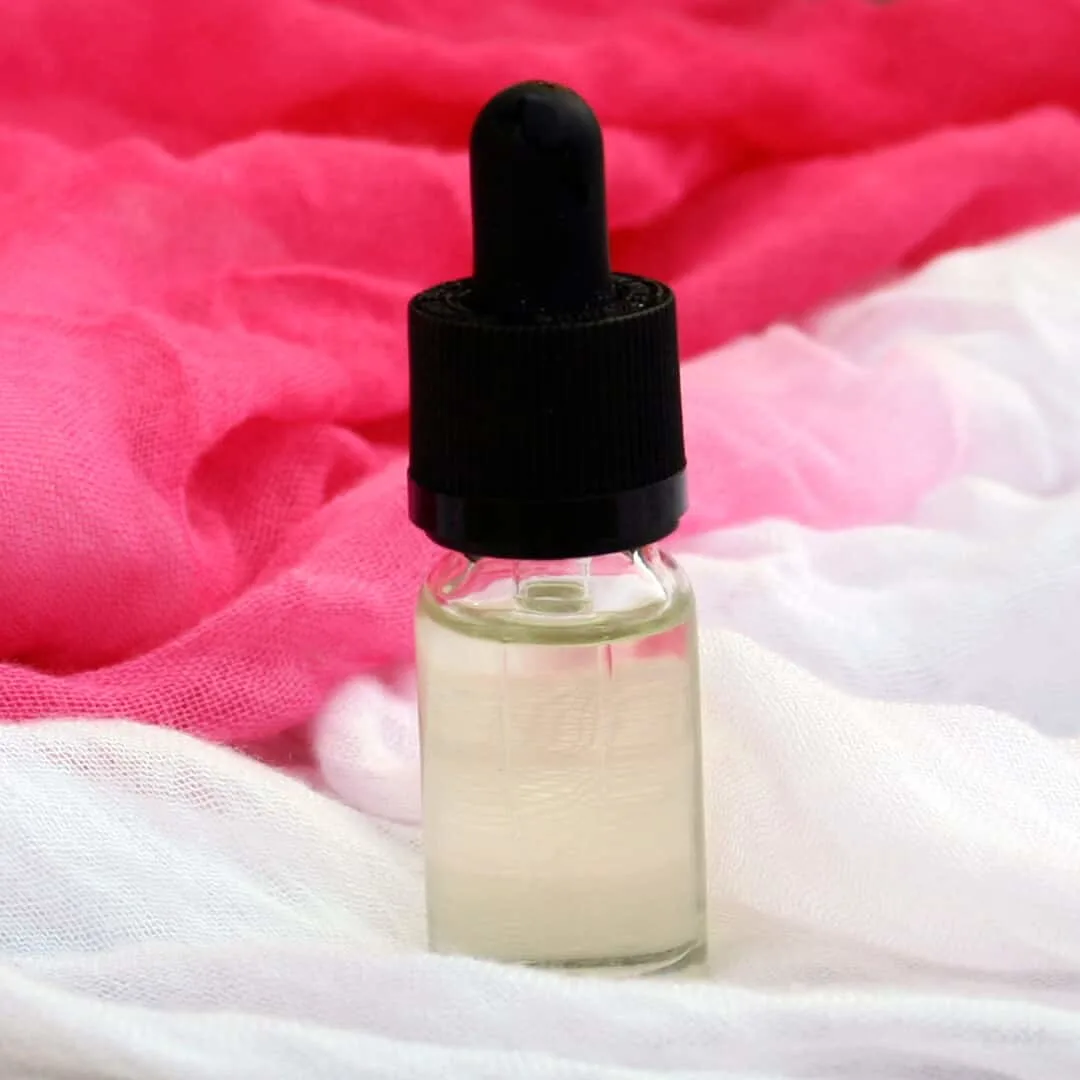 DIY Night Bright Eye Serum
Instructions
Mix all ingredients in a 2 oz dropper bottle and massage around eyes and on the dark circles or puffy eyes.
Recommended Products
As an Amazon Associate and member of other affiliate programs, I earn from qualifying purchases.
And if you like this DIY Night Bright Eye Serum, you may also enjoy these beauty recipes:
Don't Forget to Pin this Post for Later: