This Rose of Cypress DIY Firming Face Cream will leave your skin soft and nourished!
Growing up, my brother and I would get to spend the night with our Grandma on special occasions. I'm pretty sure Grandma wrote the book on how to spoil her grandkids.
Our favorite foods, no bedtime, and she would always sneak us money wrapped up in tissues. She always had a way to make us feel super special.
I also remember every night, without fail, she would put on her face cream. You know the Oil of Olay night cream?
It's funny the things you remember…
Although I am not a fan of the ingredients in Oil of Olay, I am convinced that a powerful, moisturizing night cream is a must.
I just lean toward more natural options…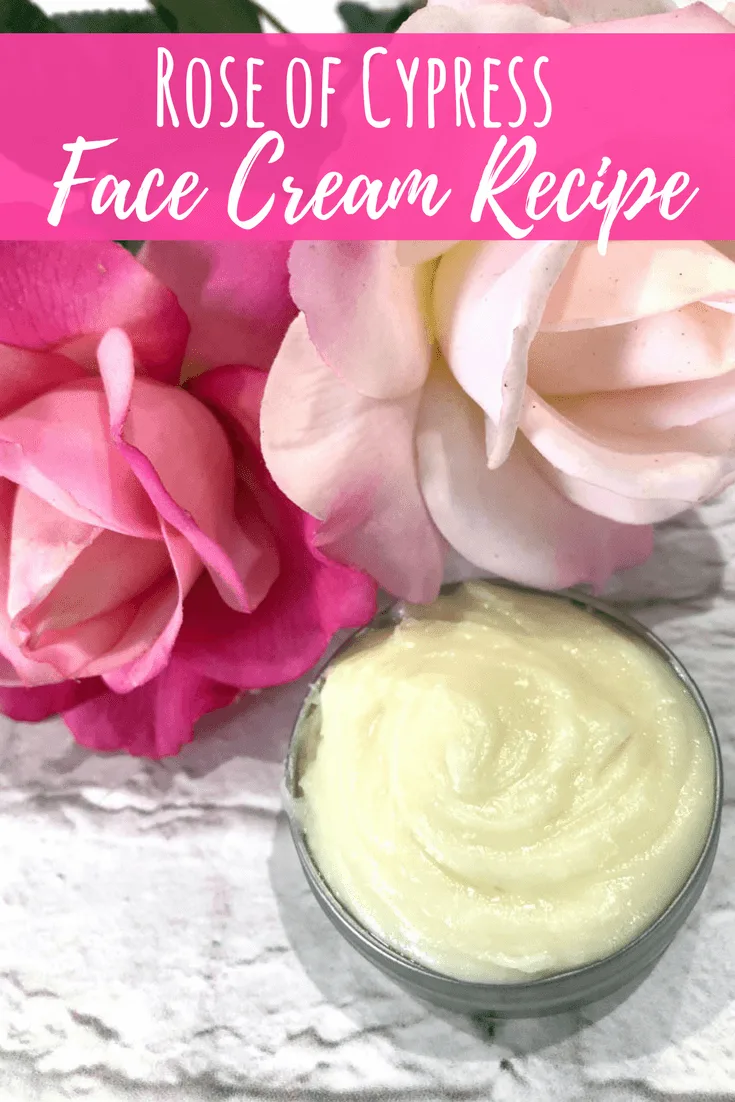 Skin is the largest organ on your body. It only makes sense that you want to make sure that everything you put on your skin is good for you.
When it comes to organic facial creams and cleansers, it can get a little tricky. Many creams and cleansers that you put on your body are filled with ingredients that are hard to tell where they come from.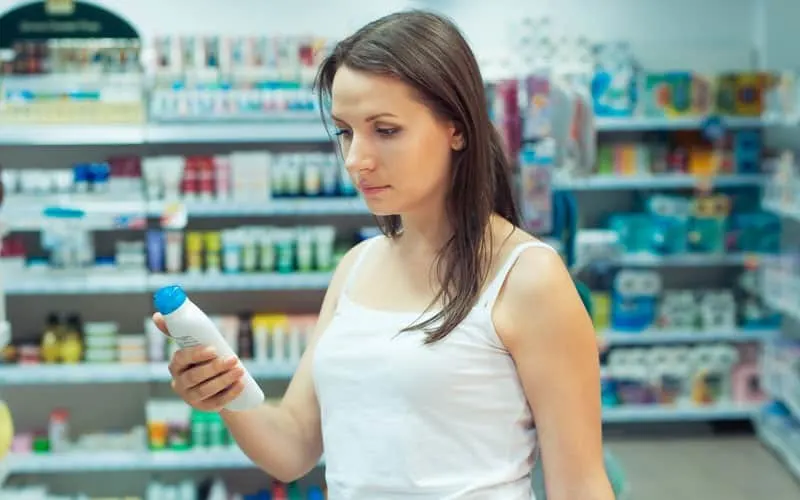 Why Product Labels May Be Misleading
To begin with, marketing is misleading. When I look at a product that says all-natural, I think it really means all-natural. Unfortunately, these terms are not regulated by the FDA.
That means people in charge of product labels can put them out there wherever they want.
Luckily certified organic has more regulation than the term all-natural. But, I bet you didn't know that the term organic is only related to agricultural products in the United States.
So the cocoa beans used to make the cocoa butter in your facial cream may be organic.
That may be the only part of your facial cream that is organic. If you'd like to read more about organic labeling requirements you can see the national organic program which oversees all organic labeling certification requirements.
When you look at the FDA, which regulates things like facial creams and cleansers for the term organic it simply refers you back to the United States Department of Agriculture. So seeing the term organic on official anti-aging face cream can also be pretty misleading.
If you truly want an organic facial cream, you can just make it yourself!
But if you are in a pinch or don't want to make your own face cream, here are a few key ingredients you definitely want to avoid in a store bought cream.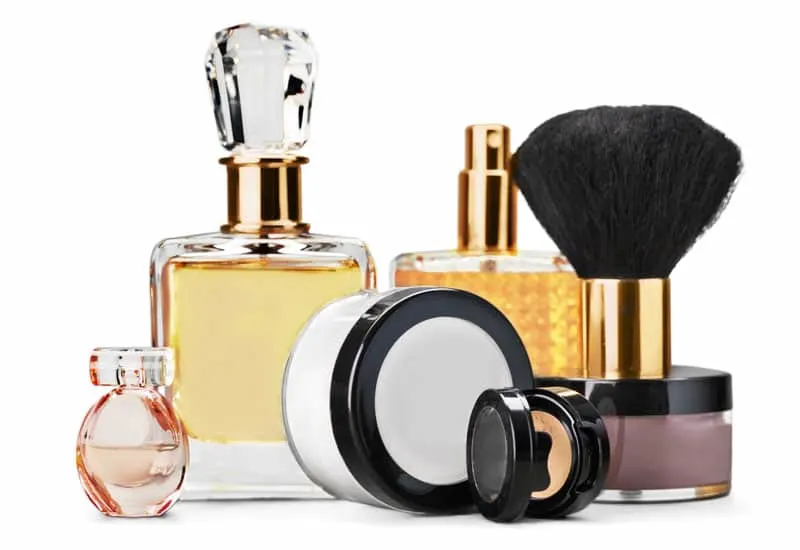 Fragrance
This is probably one of the biggest hidden chemical catches in any ingredients list. The term fragrance can be used proprietarily to cover up the ingredients that make up the smell associated with a particular beauty product. This was originally a catchall term that helps companies protect their patented formulas.
Unfortunately for the consumer, it means that you don't know what chemicals are used to make up that fragrance. If you want to stay with a more natural product stick with fragrance-free facial cleansers and creams.
Check for Common Harsh Chemicals
There are some pretty standard chemicals in facial cleansers and creams that are no good for your face. If you read your ingredients list and find any of the following, it's safe to say you can ditch those products.
Sulfates
Petroleum Derived Products
DEA, MEA, TEA
No matter how you choose to treat your skin, making sure the company is responsible, you're aware that the product labels may not be 100% accurate, and you know the harsh chemicals to stay away from; are great ways to make sure your skin stays healthy and vibrant.
But if You Like to DIY…
I'm sharing this elegant Rose of Cypress Firming Anti-aging Face Cream Recipe today just for you!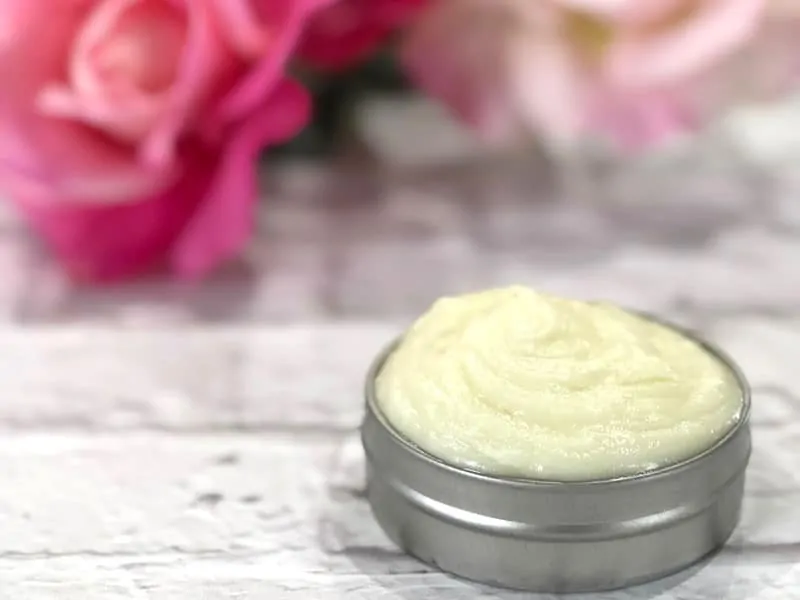 Rose of Cypress Anti-Aging Face Cream Ingredients
Let me just tell you all how much I love Passionfruit Seed Oil! Also known as Maracuja, Passionfruit Seed oil it has traditionally been utilized for control of excess sebum production.
For oily and acne-prone skin, many firming creams can be a nightmare. Many anti-aging products are formulated for thin and dry aging skin. Passionfruit Seed oil helps to firm skin without increasing oiliness.
Sweet Almond oil is a really good all-around skin nourishing carrier oil that leaves behind skin with a non-greasy feel.
Ripe with age-slowing antioxidants, Avocado oil is perfect for cream formulation as it is very nourishing for skin. It actually has been proven to increase collagen production when used topically with consistent use.
Aloe Vera is a great all-around moisturizer, but one that is fantastic for oily or acne skin due to its own water-based nature.
Preservative for Your Face Cream
I've chosen to use Geogard ECT as a broad spectrum preservative for this recipe.
Geogard ECT meets both the COSMOS and ECOCERT standards and is effective on bacteria, yeast and molds.
This formula calls for .66 grams of Geogard ECT. I recommend purchasing a jewelry scale to accurately add preservatives to your formulations. I have included a conversion as well, if you don't have a jewelry scale.
You can add 2/16 tsp of the preservative Geogard ECT. If you don't have measuring spoons this small, you can find them on Amazon here.
Let's get to the recipe!
How to Make DIY Anti-aging Face Cream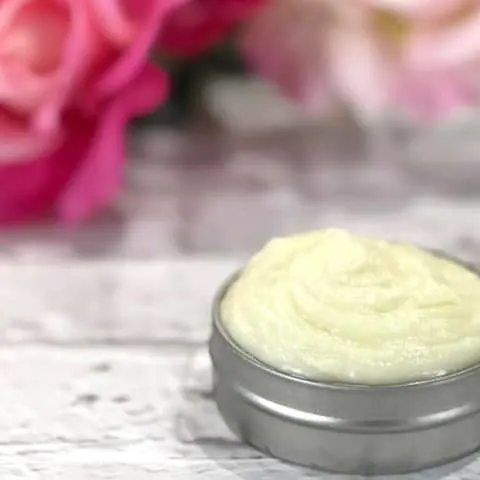 Rose of Cypress Firming Face Cream
Instructions
Put the beeswax and almond oil in a glass beaker or pyrex measuring cup and place in a water bath to melt.
Once melted, stir in the avocado oil and passionfruit seed oil.
Wait for the ingredients to cool until it looks like pudding.
Pour the pyrex contents into a blender and turn on high.
SLOWLY pour the aloe vera in a thin stream into the blender, pausing every few minutes to scrape down the sides of the blender as needed.
Once cream reaches desired consistency (or once all the Aloe is used) add the essential oils and let combine for a few seconds and then turn off.
Check & adjust pH to within a range of 3-8 and add Preservative, combine.
Re-check pH and adjust (if needed) to a skin friendly pH of around 5.
Recommended Products
As an Amazon Associate and member of other affiliate programs, I earn from qualifying purchases.
Do you have any fun memories like I do with my grandma? Do you currently have a good facial routine?
If you enjoyed this recipe and are looking for more anti-aging recipes, then check these out: