Have you ever heard of Tamanu Oil? It isn't an oil that I feel like gets talked about enough! This dark green carrier oil leaves your skin feeling soft and hydrated and offers your skin everything it needs!
From protection from UV rays to helping skin heal, this oil is a wonderful addition to your skincare or haircare routine!
Pacific island cultures have used this oil for many years because of its medicinal properties, and now you can too!
Keep reading to learn all about the hair and skin benefits of tamanu oil!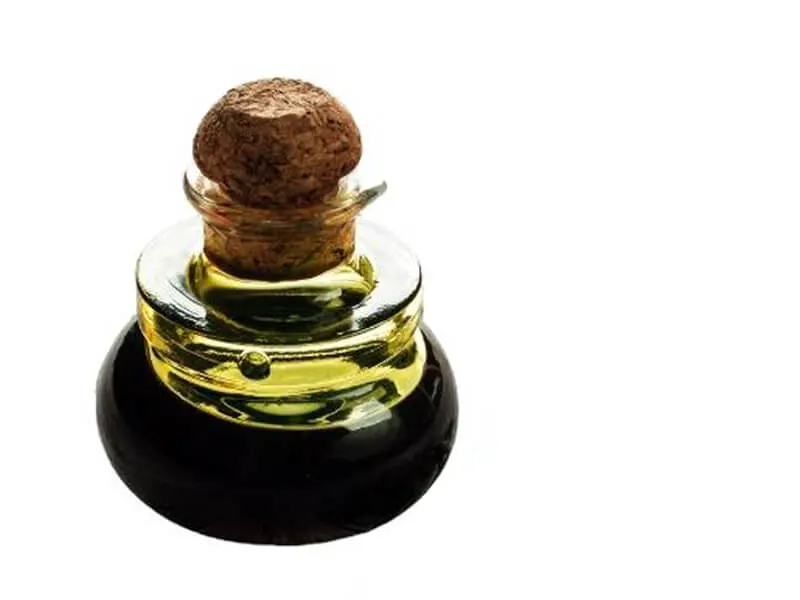 Tamanu Oil Quick Facts
Tamanu Oil Scientific Name:
The scientific name for Tamanu Oil is Calophyllum Tacamahaca.
Tamanu Oil Comedogenic Rating:
Tamanu Oil has a comedogenic rating of 2, meaning there is a low likelihood that it will clog pores.
Tamanu Oil is Extracted from:
Tamanu Oil is extracted from the seeds of the Tamanu Tree.
Tamanu Oil INCI:
Calophyllum Tacamahaca (Tamanu) Seed Oil
Tamanu Oil COSING Number:
55204
Recommended for:
Tamanu Oil is recommended for all skin types.
Tamanu Oil Absorption Rating:
Tamanu Oil has an absorption rating of 4, meaning it absorbs slowly and leaves skin feeling satiny or slightly oily.
Tamanu Oil Composition:
| | |
| --- | --- |
| Palmitic Acid (C16:0) | 16.5% |
| Stearic Acid (C18:0) | 30.2% |
| Oleic Acid (C18:1, ⍵-9) | 23.6% |
| Palmitoleic Acid (C16:1; ⍵-7) | 0.26% |
| Linoleic Acid (C18:2 ⍵-6) | 25.5% |
| ɑ-Linolenic Acid | 0.26% |
*Fatty acid breakdown is shared from Modern Cosmetics Volume 1.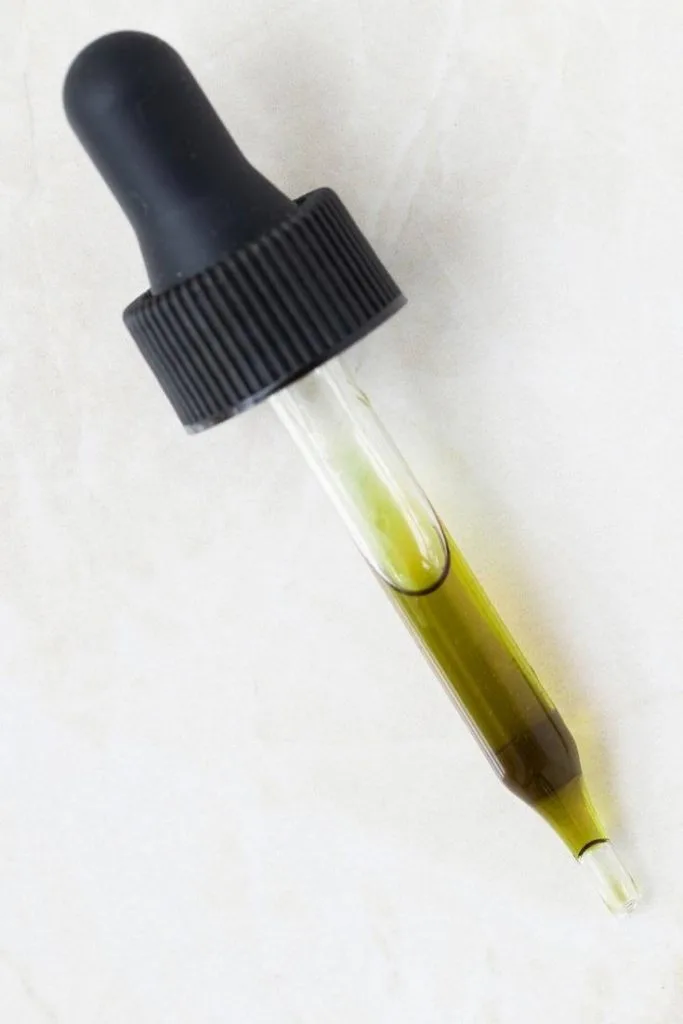 What is Tamanu Oil?
Tamanu oil is a dark green oil that is pressed from the nuts of the Tamanu Tree. This carrier oil has many benefits for skin and hair and can be used on many skin and hair types.
From moisturized skin to healthier hair, this oil covers all the basics and is an oil that can easily be incorporated into your routine.
Tamanu Oil Benefits for Skin and Hair
Tamanu oil has many benefits for hair and skin; check out what it can do for you:
Anti-inflammatory
Wound healing
Regenerative
Antibacterial and antifungal
Analgesic
Moisturizing
Let's break down some of these awesome benefits of tamanu oil!
This natural oil has anti-inflammatory properties that help soothe skin and reduce irritation. It also provides soothing effects that help soothe irritation from burns such as sunburns; it can also help reduce itchy skin from conditions such as psoriasis, eczema, or insect bites!
What's more, this oil can also help alleviate pain and inflammation from irritating ingrown hairs.
Tamanu oil helps moisturize and protect your skin from UV damage as well as help it heal from damage caused by harmful UV rays and environmental damage.
This makes it a great ingredient to use if you suffer from dry skin or skin that is prone to flaking, cracking, or peeling.
This potent oil also helps regenerate skin which aids in wound healing. It also has other healing properties that make it a wonderful option for those with aging or damaged skin.
It helps reduce the appearance of fine lines and wrinkles and lightens dark spots! Tamanu oil can also help reduce the appearance of stretch marks, acne scars, and other areas of damaged or uneven skin.
Packed with vitamin E this oil has antioxidant properties that make it perfect for anyone with sensitive skin that needs a little extra boost!
Did you know that this oil can also be used on your hair? While it has not been studied extensively for use on hair, it can be used to help moisturize and protect hair and some people have reported that it helps slow hair loss and improve hair growth!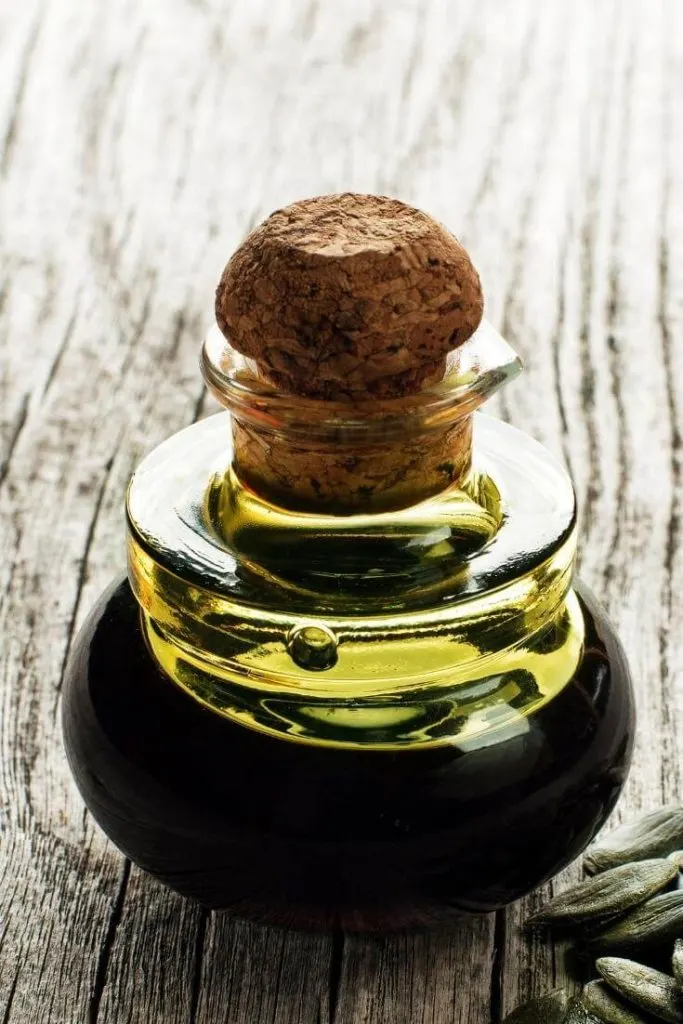 Popular Tamanu Oil Uses for Skin
The great thing about tamanu oil is that it has many applications in skincare! It can be added to your skincare formulations to help boost the effects of your skincare products and it can be used by itself for topical application.
This oil is a wonderful additive to products and can be used in:
Popular Tamanu Oil Uses for Hair
Even though this carrier oil has not been studied much in hair, it can still help you achieve healthier hair!
Healthy hair starts with a healthy scalp, and tamanu oil can help moisturize and condition your scalp. With its antibacterial and antifungal properties, this oil will improve your scalp health to help you get the hair you want!
Tamanu oil can be used in hair care products such as:
Warnings/Contraindications for Tamanu Oil
When looking for new oils to add into your skincare routine, it is important to do your research! Tamanu oil is a nut oil and should not be used by anyone who is allergic to tree nuts.
Outside of allergic reactions, tamanu oil is generally regarded as safe and the use of tamanu oil on most skin types is not likely to cause a reaction.
It is always a good idea to perform a patch test when trying out new products and ingredients. Apply a small amount of this oil to a less sensitive area of skin and wait 48 hours to see how your skin reacts.
Substitutes for Tamanu Oil
If you are looking for an alternative for tamanu oil then there are a few that I have in mind! When looking for a substitute look for a heavier oil that absorbs slowly but is not likely to clog pores.
We also recommended an oil that has healing properties since tamanu oil is well known for it's medicinal qualities!
First up is argan oil; this oil is also known for its regenerative and healing properties. It also offers UV protection and is an excellent choice for those with mature and aging skin. It is also widely used in hair care and is preferred if you need an oil that has been proven to improve your hair's quality.
Castor oil is another great alternative to tamanu oil. Castor oil is moisturizing and anti-aging. It helps repair skin's natural barrier and protects it from future damage. It has a unique composition that makes it unlike any other vegetable oil and it can work wonders on skin that needs some extra TLC!
Pomegranate seed oil and olive oil are both slow absorbing oils with wound healing properties.
Last but not least is jojoba oil. This liquid wax is often used in skincare and hair care because of its moisturizing and protective properties. It helps seal in moisture and reduce the appearance of fine lines and wrinkles.
It is a light oil and does absorb into skin more quickly if you are looking for a substitute that is less heavy on the skin.
Photo Credit: mountainroseherbs.com
Mountain Rose Herbs is committed to putting people, plants, and planet before profit with everything they do. They are committed to sustainability, and a certified Zero Waste company. They currently only offer shipping to the United States & Canada.
Photo Credit: www.fromnaturewithlove.com
From Nature With Love proudly offers an inspiring range of premium quality certified organic, conventional and complementary personal care ingredients for use within skin care, hair care, aromatherapy, massage, spa, herbalism and soap making applications. They also offer a Rewards program that pays you back 10% in rewards on every order. From Nature With Love is a US based company that does offer International Shipping.
Photo Credit: soapmakers-store.com
Based in the United Kingdom, Soapmakers Store is a family owned business specialising in the sourcing and supply of premium quality ingredients to the Cosmetic, Toiletry, Aromatherapy, and Soapmaking Industries. With over 40 years experience in the Natural Ingredients Industry, they will endeavour to be your 'one stop shop' for quality raw material supplies. They do offer shipping outside of Europe, but there will be additional charges.
Photo Credit: www.newdirectionsaromatics.com
New Directions Aromatics is a Canadian based company offering a wide variety of skincare and formulating supplies. They also offer a variety of Organic, Fair Trade & Ecocert Ingredients. They ship mainly to Canada & the US, but do offer International Shipping as well.
Photo Credit: www.formulatorsampleshop.com
Formulator Sample Shop carries a wide range of formulating and skincare ingredients including carrier oils, butters, preservatives, and more. You are able to purchase the exact quantities that you need, and if there is something you need that you don't see on their website, just contact them! They do offer International Shipping as well.
Overall tamanu oil is a wonderful ingredient to add to your list of go tos! To recap, this oil is great for all skin types and can help soothe irritation and inflammation from burns, rashes, bites, and acne. It can also help fade scars, stretch marks, and the appearance of fine lines and wrinkles.
This oil can also help your skin recover from skin conditions such as eczema and psoriasis. It can also be used in your hair care products to help you moisturize and care for your scalp. Try this oil out in your next recipe!
Pin This Post For Later
If you are interested in trying tamanu oil out for yourself, then pin this post for later!