I can honestly say that DIY anti-aging skincare has never been easier since making this squalane facial oil!
If you are looking for a serum that packs a serious anti-aging punch, then this facial serum is the one for you!
Keep reading to learn how to make a simple anti-aging facial serum with squalane!
What is squalane?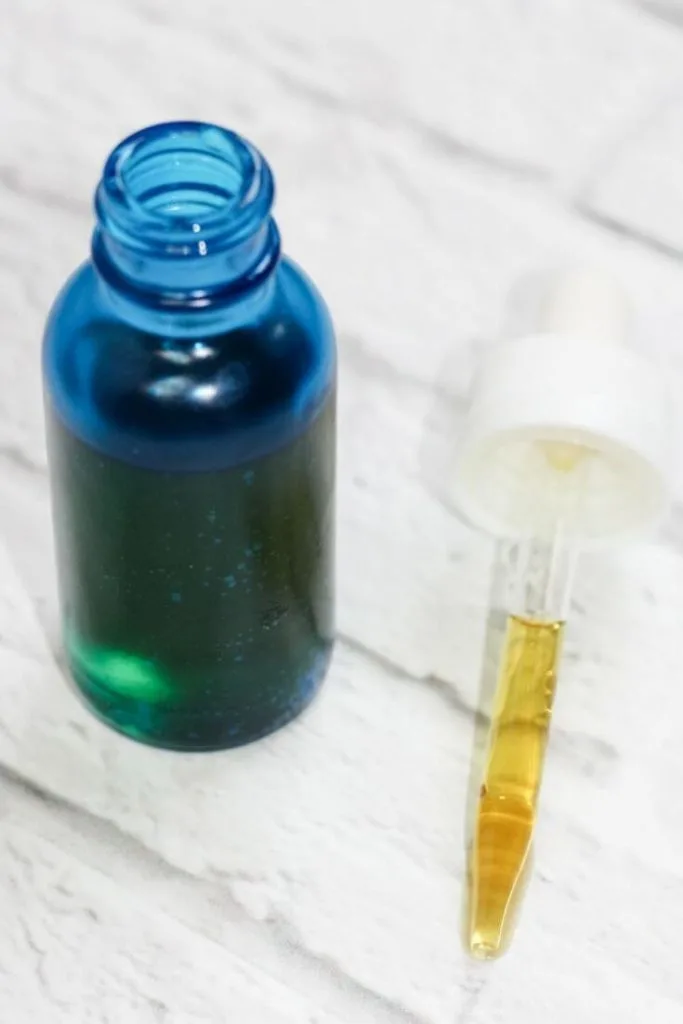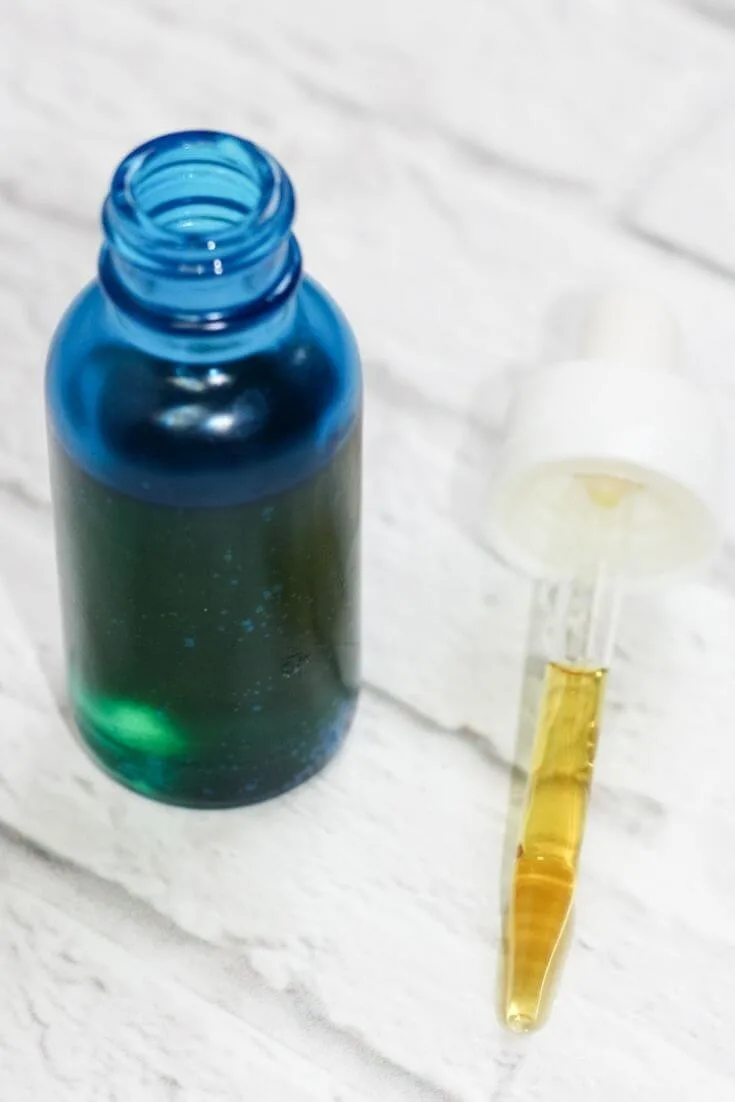 Squalane is an ingredient that can be found in many carrier oils and is a popular ingredient in skincare and cosmetics. Squalane is an oil that is derived from squalene (with an "e"). It is also found naturally in olives, rice bran, sugarcane and shark livers.
Squalane oil is a hydrogen saturated form of squalene it does not interact with oxygen, making it more stable and able to be incorporated into cosmetic and skincare products.
So what does all of that mean? It means that squalane is a powerhouse ingredient with potent anti-aging properties, making it the perfect ingredient to include in an anti-aging serum!
Benefits of squalane
The real question here, is what doesn't squalane do? This magical little oil has many benefits for your skin including:
Acting as a natural emollient
Balancing your complexion
Tightening skin
Lightening blemishes and dark spots
Reducing inflammation and irritation
Reducing the appearance of signs of aging
As you can see this oil is extremely versatile and has many uses in your skincare routine! If you want to dive deep into the benefits of squalane oil, then you can learn more here!
Types of squalane
There are a few different types of squalane oil that you can purchase. Historically squalane was harvested from the livers of deep-sea sharks. However, now there are plant-based alternatives that you can use instead!
You can find squalane oil that is derived from olives, rice bran, and sugarcane! All of these plant-based alternatives are more ethically sourced and sustainable!
Carrier oils that naturally contain squalane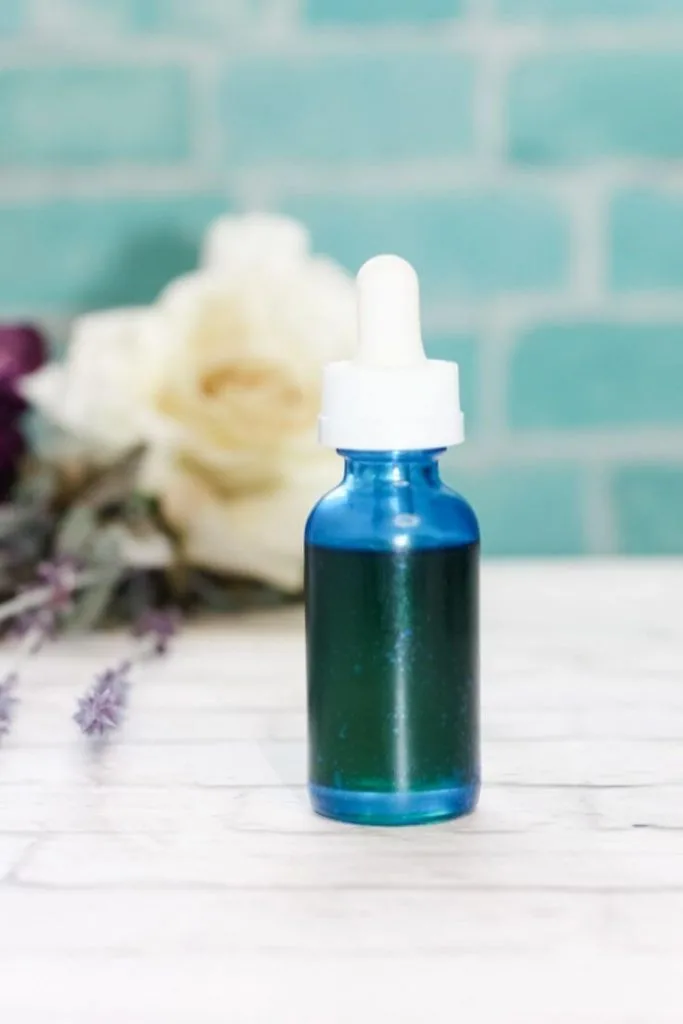 Another way you can work squalane into your skincare routine is by using an oil that naturally contains squalane.
There are several carrier oils that naturally contain squalane that can help you get naturally more youthful skin!
The list includes:
Hazelnut Oil
Milk Thistle Oil
Rice Bran Oil
Wheat Germ Oil
Ues one of these carrier oils in your formulations if you'd like to add squalane to your routine and already have these oils on-hand!
Homemade squalane facial oil ingredients
These two ingredients are superfoods for your skin! For this recipe, you can use one or the other, but let's talk about each so you can choose the one that is better for your skin!
Argan oil is an anti-aging oil that helps protect your skin. It nourishes your skin and promotes healing. Argan oil is non-comedogenic and is not likely to clog your pores, it absorbs into skin at an average rate and leaves a satiny finish.
Camellia seed oil is an astringent oil that helps clean and cleanse skin. It is not likely to clog pores and absorbs fairly quickly, leaving skin feeling smooth and dry. It is packed with antioxidants to help heal and protect your skin.
This magic little oil protects skin and boosts collagen production. This makes it a great component of any anti-aging recipe. It helps soothe and smooth skin and moisturize skin to help plump and hydrate skin!
This oil penetrates deep into skin helping it maintain its moisture and helps repair skin. It is also a natural anti-inflammatory which helps reduce irritation and inflammation!
If your skin needs some extra hydration then look no further! This oil is a heavier oil that absorbs slowly into skin, helping seal in moisture and plump skin. It is anti-aging and helps repair the skin's natural barrier to keep it healthy and happy!
This oil works as an antioxidant booster to help heal and protect your skin from further environmental damage. It also boosts collagen so you get firmer, younger-looking skin! It is also anti-inflammatory which helps reduce redness and irritation.
This oil is an anti-aging wonder oil. It helps reduce signs of fine lines and wrinkles, can fade dark spots, and helps tighten skin! It also acts as an emollient to help draw moisture to your skin to keep it hydrated! It is very similar to the lipids found in our skin naturally and is easily absorbed into skin.
Found in every cell in our bodies, coenzyme Q10 is an important ingredient in this recipe. It is a free radical scavenger and is packed with antioxidant boosting properties. This means that it will reduce damage to the skin and help repair it!
You can mix and match your own essential oils for this recipe to boost the moisturizing and anti-aging effects!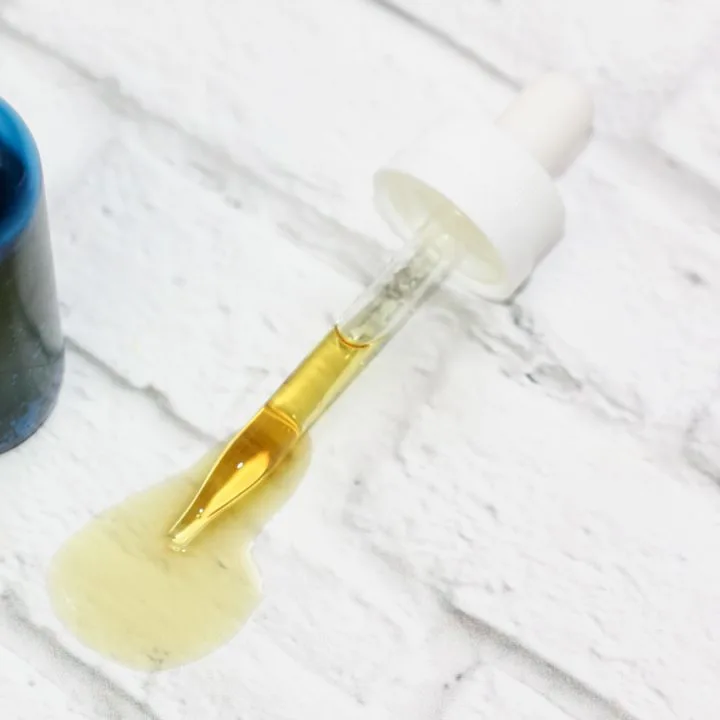 Anti-aging Squalane Facial Oil
DIY anti-aging squalane facial oil
Instructions
Add all ingredients together and combine
Pour into glass dropper bottle
Recommended Products
As an Amazon Associate and member of other affiliate programs, I earn from qualifying purchases.
Squalane facial oil FAQs
Have some questions about this squalane facial oil? We're here to help you out!
What does squalane oil do for your face?
Squalane oil is a potent anti-aging ingredient that helps even your complexion and moisturizes skin. It has many benefits for skin and as an anti-aging oil, it will help fight signs of aging, redness, and irritation.
When should you apply squalane?
Squalane can be applied to your face daily. When using a squalane facial oil, you should apply it after cleansing skin and before your regular moisturizer.
Can I use squalane under eyes?
Squalane is safe to use on sensitive areas of skin such as under your eyes. It is always a good idea to perform a patch test on a less sensitive area of skin prior to applying it to more sensitive areas.
What type of skin is squalane good for?
Squalane can be used on all skin types. This oil does have some carrier oils that are heavier on skin, if you are prone to oily skin or breakouts, use this oil lightly or look for oil alternatives that are less likely to clog pores!
Does squalane help acne scars?
Squalane can help reduce areas of damage to skin this includes acne scars, stretch marks, and regular scarring. It can help even out the surface of the scar and reduce its appearance.
Does squalane lighten skin?
Squalane can help lighten areas of hyperpigmentation. If you have dark spots, then try out this facial oil to help lighten them!
Using a squalane facial oil is a wonderful way to reap all the benefits of squalane oil and boost your anti-aging routine! This facial oil is seriously so easy to make; all you have to do is mix your ingredients!
This anti-aging oil is a great way to reduce signs of aging, dark spots, and boost your skin's hydration. Try out this simple recipe today and get your youthful skin back!
Pin this post for later!
If you are interested in making this potent anti-aging oil, then pin this post for later!