Ever since I learned about bakuchiol, I have been dying to create formulations with this powerful anti-aging ingredient. The bakuchiol facial serum formula I'm sharing today utilizes the retinol-like properties of bakuchiol plus the pore minimizing powers of Rosehip and Blackberry seed oil.
What is bakuchiol?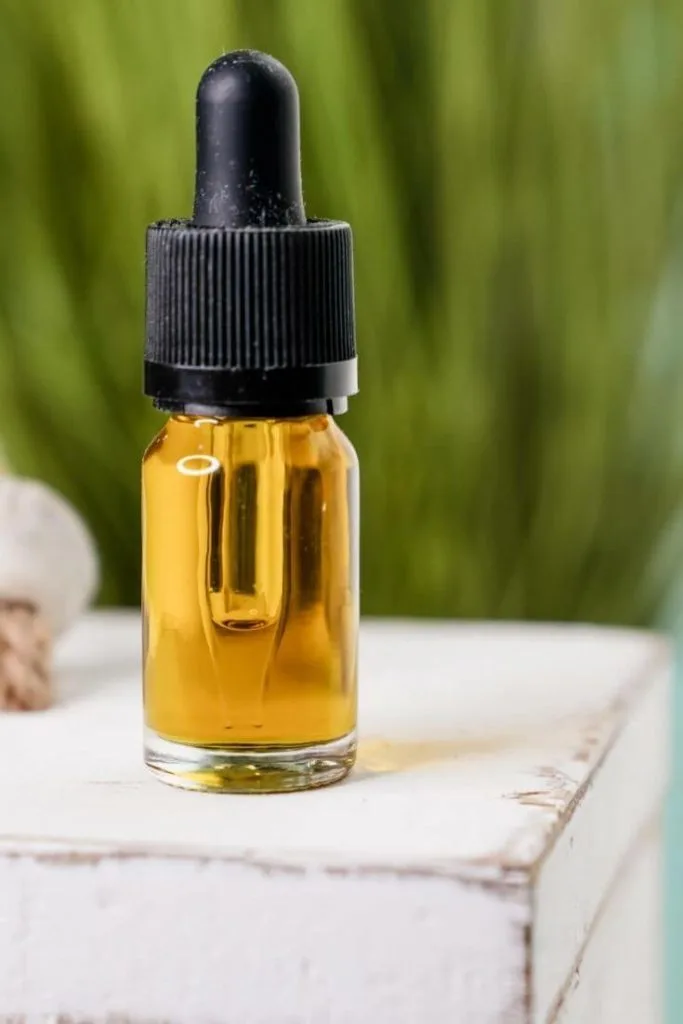 Bakuchiol is a meroterpene, which means that it is made up of two parts: phenols and terpenes. I know what you're going to say next: Okay, Mindy, what does that mean!?
Bakuchiol is a fairly uncommon compound and works similarly to retinol, but it is a natural version!
It also is easier to mix into formulations and is more light stable, meaning it's super easy to formulate with.
How do you extract bakuchiol?
While bakuchiol is not a plant extract, it does technically come from babchi seeds. I'm going to throw some more terminology at you; monomolecular extraction. This means that only one molecule is extracted from the babchi seed, and that molecule is bakuchiol.
What is the difference between babchi and bakuchiol?
Although bakuchiol comes from Babchi seeds, babchi oil and bakuchiol are two very different compounds. Babchi oil is a carrier oil that can be pressed or refined directly from the seeds. bakuchiol is a compound that can be used in anti-aging skincare to replace retinol.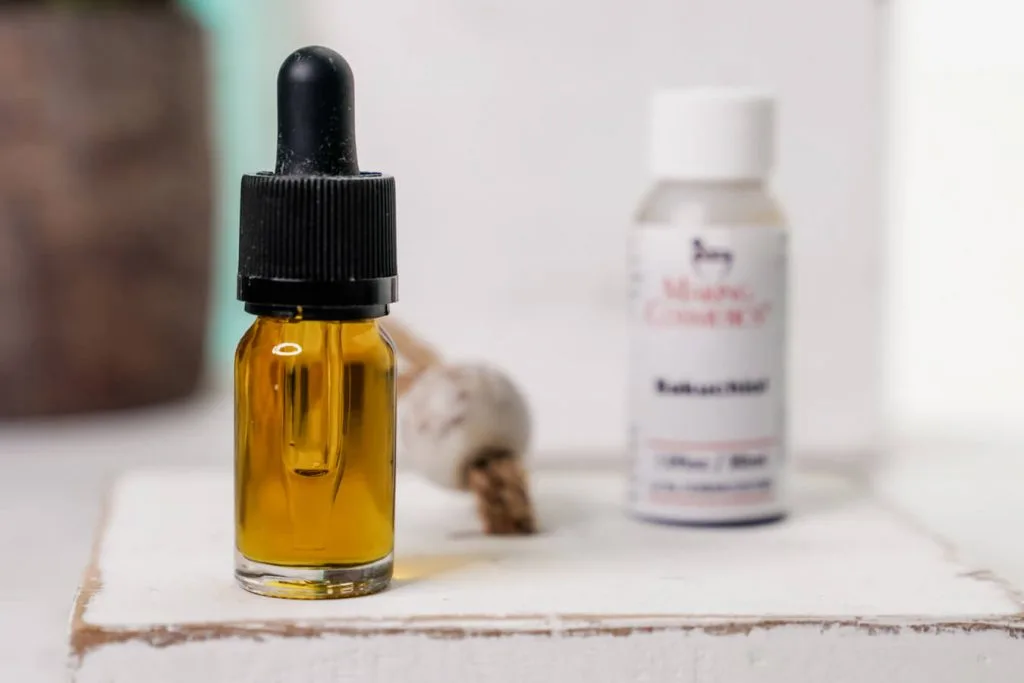 What does bakuchiol do for skin?
Since it can replace retinols, bakuchiol is meant to be used for anti-aging.
This may include:
Reducing the appearance of wrinkles and fine lines
Reducing dark spots
Increasing collagen production
Improving skin health
Getting rid of dead skin cells
Increasing skin elasticity
The list can go on and on, but I think you get the picture!
This natural retinol alternative is much easier to work with when making your own formulations and boasts many of the benefits we have come to appreciate from retinols!
Overall, you can see improvements in skin tone, skin texture, and your overall complexion. And the best part, I am going to show you how to use the powerful ingredient in a simple facial serum that you can easily add to your skincare routine!
What percentage of bakuchiol should I use?
Just like retinol, bakuchiol needs to be used in recommended amounts. The recommended amount of bakuchiol used in your products is 0.5-2%. You can use it in the same types of skincare products you love, such as eye creams, lightweight serums, and lotions.
Does bakuchiol work the same way as retinol?
When studied side-by-side, bakuchiol and retinol yielded similar results in how they help reduce signs of aging! The biggest difference is that there was significantly less irritation in the groups that used bakuchiol.
This natural ingredient is a good option for those with sensitive skin who would like to use a retinol product but can't handle the side effects!
Bakuchiol facial serum ingredients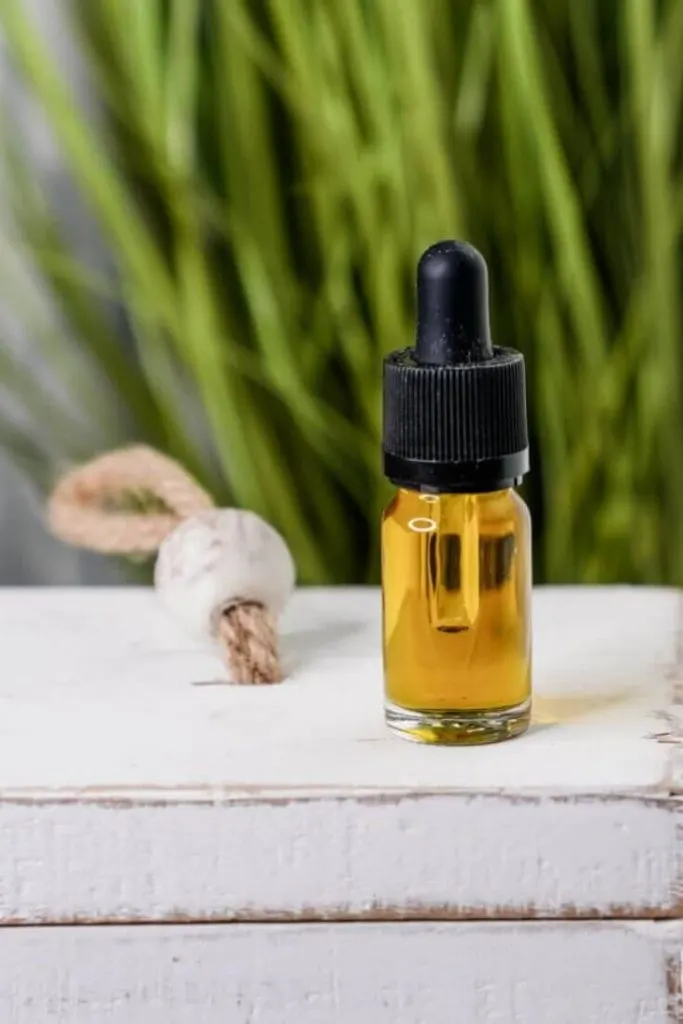 We've learned a lot about bakuchiol, and since it's not the most popular ingredient out there, I decided to create a simple, lightweight serum that you can make at home to help you learn how to use it!
This highly anti-inflammatory oil helps protect skin from free radical damage; it can also help reduce the appearance of fine lines while shrinking pores!
Both of these products help add slip and reduce signs of aging. They're both moisturizing oils that nourish and hydrate skin.
Blackberry seed oil acts as a powerful antioxidant, helping protect and heal skin. It is a natural source of Vitamin C that deeply nourishes skin while reducing inflammation and signs of aging. It also helps minimize the size of pores making your complexion more even!
This non-comedogenic oil absorbs into skin easily and can be used on a variety of skin types. It is anti-inflammatory. It reduces signs of irritation and can even help heal dry, damaged, or cracked skin.
This is the main ingredient in this recipe! It helps improve skin elasticity, reduce signs of aging, and provides visible results similar to what you would see with retinol. What more could you want?
Vitamin E is a well-known antioxidant that helps protect skin from oxidative stress. It helps reduce inflammation and improve your complexion!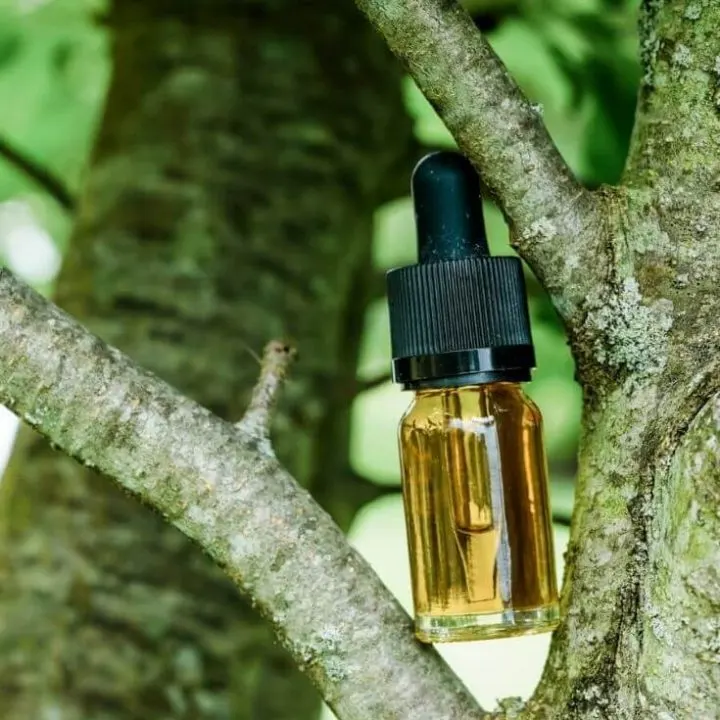 Anti-Aging Bakuchiol Facial Serum
This serum is anti-aging and retinol free!
Instructions
Add all ingredients to beaker and combine well
Pour into dropper bottle
Notes
Rosehip + Blackberry = Minimize pores
Recommended Products
As an Amazon Associate and member of other affiliate programs, I earn from qualifying purchases.
Bakuchiol Serum FAQs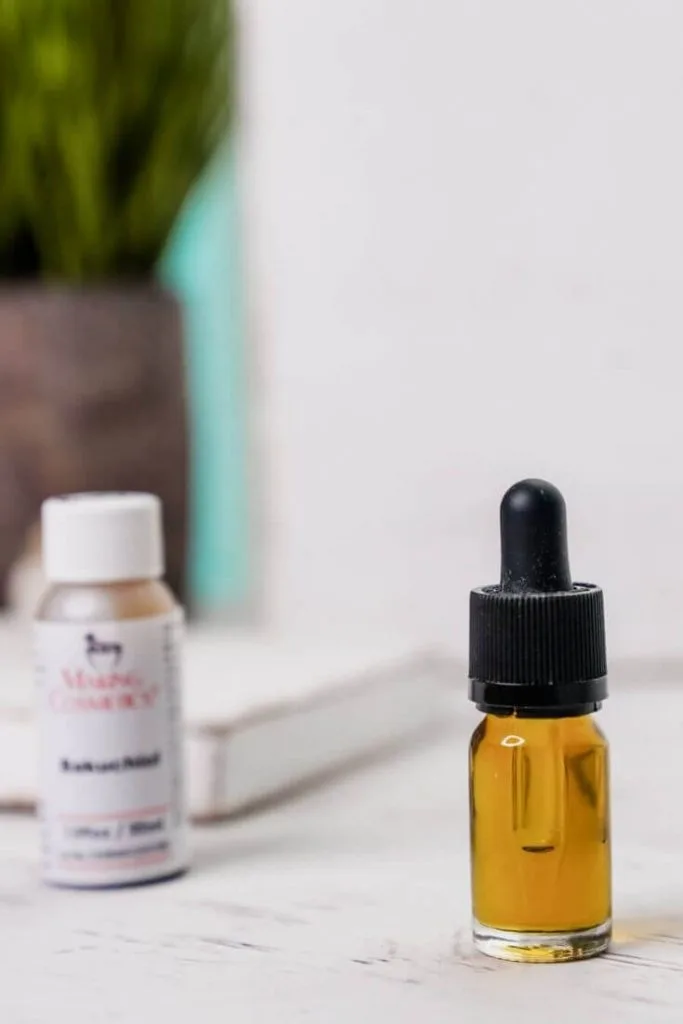 Have a few more questions about bakuchiol or this serum recipe? Let's see if I can answer some for you!
Can you use bakuchiol every day?
Different skin types handle daily use of certain ingredients differently. If you generally have balanced or dry skin then using bakuchiol oil every day is generally regarded as safe. If you have sensitive skin, then we recommend trying a patch test and using this formula a few times a week to see how your skin tolerates it.
Does bakuchiol increase collagen?
As a natural alternative to retinol, bakuchiol appears to have positive effects on collagen production. It appears to help stimulate skin to produce more collagen leading to more youthful skin!
Does bakuchiol cause sun sensitivity?
One of the downsides to retinol is that it can cause sun sensitivity in some cases. Bakuchiol has not demonstrated signs of causing photo-sensitivity; yet another reason I like to use it more than retinols!
What age should you use bakuchiol?
While there is no set age in which you should start using anti-aging products, many people start opting for anti-aging options around their mid-20s. Sine bakuchiol does not break down in sunlight like retinols, it can be used any time of day and it causes fewer unwanted side effects.
Can I use hyaluronic acid with bakuchiol?
You can mix bakuchiol with many of your favorites like hyaluronic acid, niacinamide, and even retinol. Be sure that when you are deciding what to mix, you look up their contraindications and always perform a patch test before using new products or ingredients on your face!
Bakuchiol is oil soluble and ingredients like hyaluronic acid and niacinamide are water soluble. So if you are creating formulas incorporating these ingredients together, you will need an emulsifier.
Does bakuchiol exfoliate skin?
While bakuchiol doesn't exfoliate skin, it does help improve cell turnover to help keep your skin clearer and cleaner. It can also be used in recipes that help exfoliate skin where it can help moisturize and heal skin!
Pin this post for later
Did you want to try this recipe for yourself or a friend? Pin this post so you can come back to it later!