If you're looking for a natural way to clean and brighten your skin, turmeric soap may be for you. Among turmeric's many benefits are its anti-inflammatory and antibacterial properties.
It also works as a skin brightener to lighten age spots and dark spots on the skin. If you're interested in making your own turmeric soap, below are 12 fantastic recipes for homemade soaps to get you started.
Turmeric Soap Benefits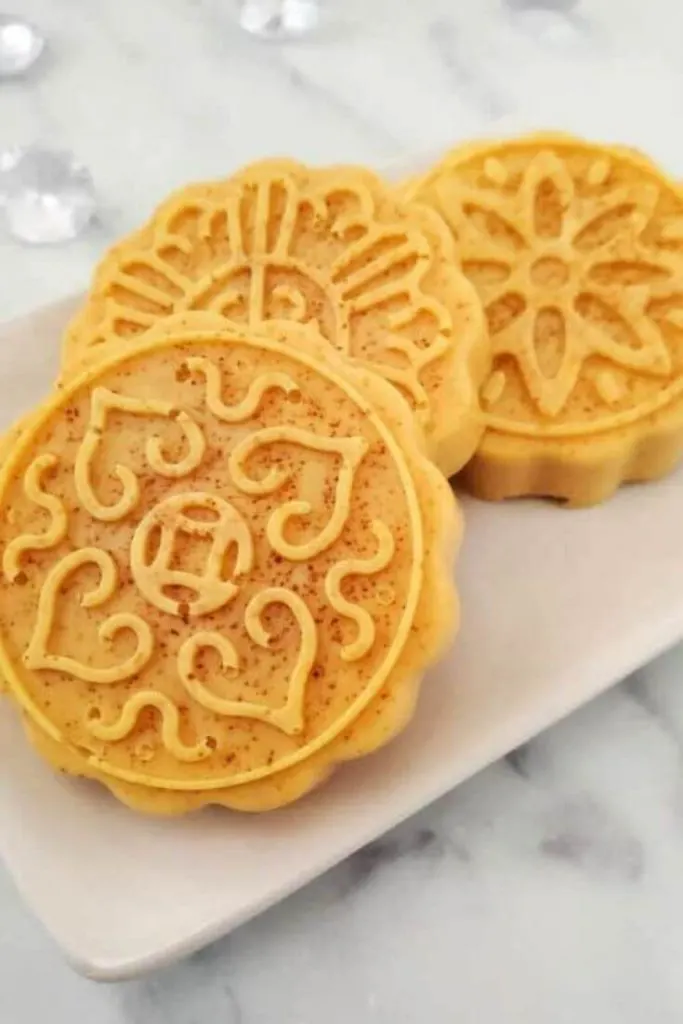 Turmeric has been used in holistic medicine for centuries. Some studies have shown that curcumin, a compound found in turmeric, helps heal wounds and promotes new tissue formation.
This natural anti-inflammatory helps soothe, detoxify, and exfoliate skin. It's helpful for anyone who deals with inflammation, puffiness, and acne scarring and is considered safe for daily use.
It's suitable for all skin types, but anyone with sensitive or allergic skin should use caution and do a patch test on an arm or neck before using it all over, especially on the face.
Now that you know how beneficial turmeric is for your skin, try these homemade soap recipes right away!
What is turmeric bar soap good for?
The benefits of turmeric soap for your skin are endless, but here is a summary of some of the big ones:
Lightening dark spots
Reducing irritation with anti-inflammatory properties
Clearing and soothing acne-prone skin with antimicrobial properties
Reducing symptoms of psoriasis and eczema
Antioxidant properties balance and protect skin
12 Homemade Turmeric Soap Recipes
Here is a list of 12 turmeric soap bar recipes I am excited for you to try!
Turmeric Soap Bar FAQ's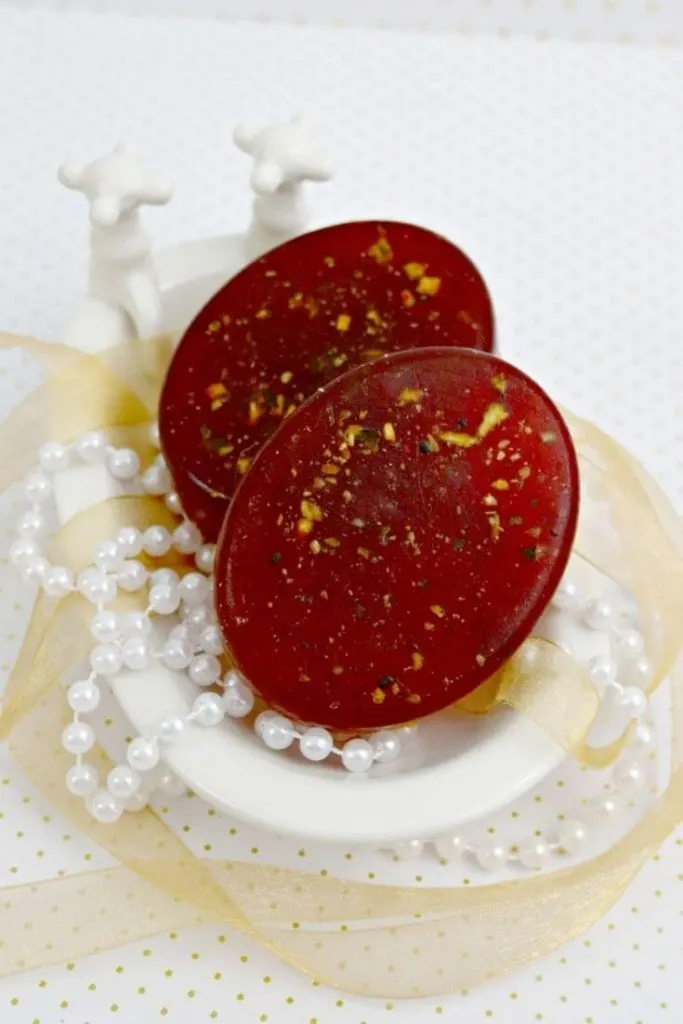 Need to know more about turmeric bar soap before you commit? Here are some question you might have!
Is turmeric soap good for skin?
Turmeric has many skin benefits; using it as a soap can help soothe skin, lighten dark spots, and give you glowing skin! Using it regularly may get you happier skin and a more even complexion; reduce spots of irritation and get smoother skin by using a turmeric soap.
Does turmeric soap lighten skin permanently?
Turmeric soap has the ability to lighten dark spots and leave you with glowing, bright skin but the lightened tone will only last as long as the skin layer does. Once your cells begin the turnover process the skin will naturally darken again. If you want consistent help with dark spots then use turmeric soap regularly!
Can you shower with turmeric soap?
You can absolutely use turmeric soap in the shower just like you would a regular bar soap! These recipes make soap bars that are long-lasting and perfect for routine use as a body soap!
Can you use turmeric soap every day?
Turmeric soap is generally regarded as safe. If you already clease your face using soap every day then you can most likely use turmeric soap daily. Those with overly dry or sensitive skin may need to work up to daily or every other day use. After washing your face with turmeric soap, be sure that you moisturize!
How long does it take turmeric soap to work?
How long turmeric soap takes to work will depend on the results you want to see! Many people saw lightening of dark spots, reduced irritation, a more even skin tone, and help with breakouts over a four week period!
Is turmeric soap harsh on skin?
Quite the opposite! Turmeric soap is gentle on skin and can even help moisturize and soothe skin that is chronically irritated!
How long should turmeric bar soap stay on face?
Just like other bar soaps, once you are done cleansing the skin, rinse the soap off. Leaving any soap on the skin for too long can cause dry skin or irritation. Turmeric can also stain skin if left on too long.
Skincare products can be hard to find, and finding the right soap for your skin isn't any easier! If you're excited to try and make your own soap with natural ingredients then try a turmeric bar soap recipe for yourself!
Making handmade soap is so rewarding and your skin will thank you! Which recipe will you try to make your first batch of soap?
We hope this roundup of turmeric soap recipes has inspired you to try at least one of them. Meanwhile, pin this post so you can return to it when you're ready to get started.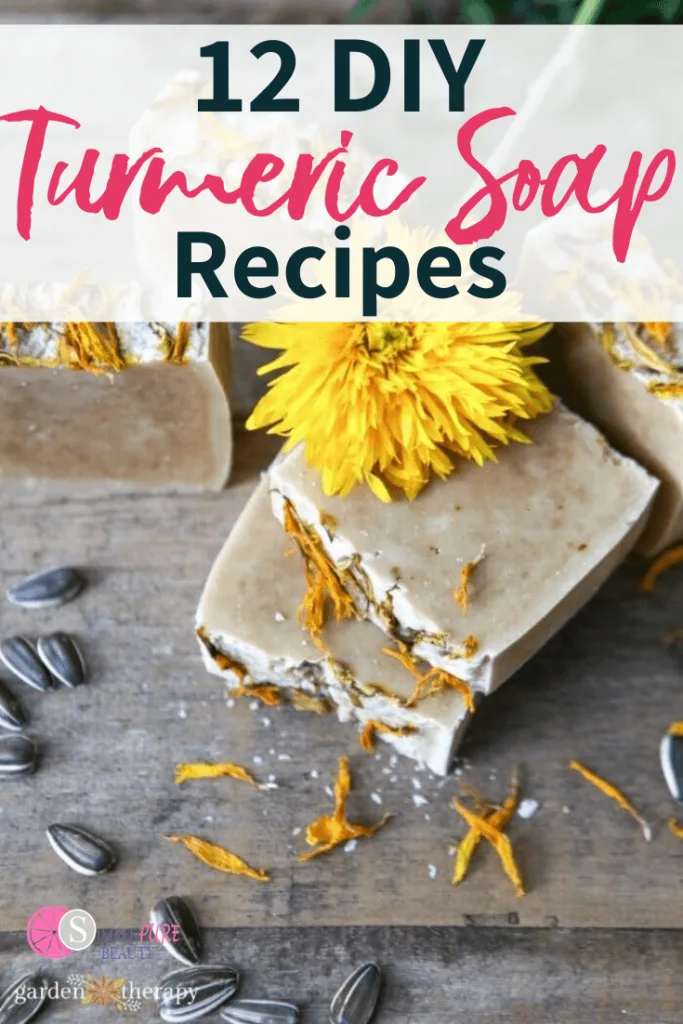 Related Posts: