Do you know what I love waking up to in the morning? Soft, smooth, refreshed-looking skin!
In today's world, it can be so hard to look well-rested and keep your skin feeling its best.
That's why I decided to develop a diy night cream that helps nourish, heal, and revitalize your skin so you can stay looking and feeling your best, no matter what the world throws at you!
Check out this anti-aging cream for yourself!
What is Gotu kola?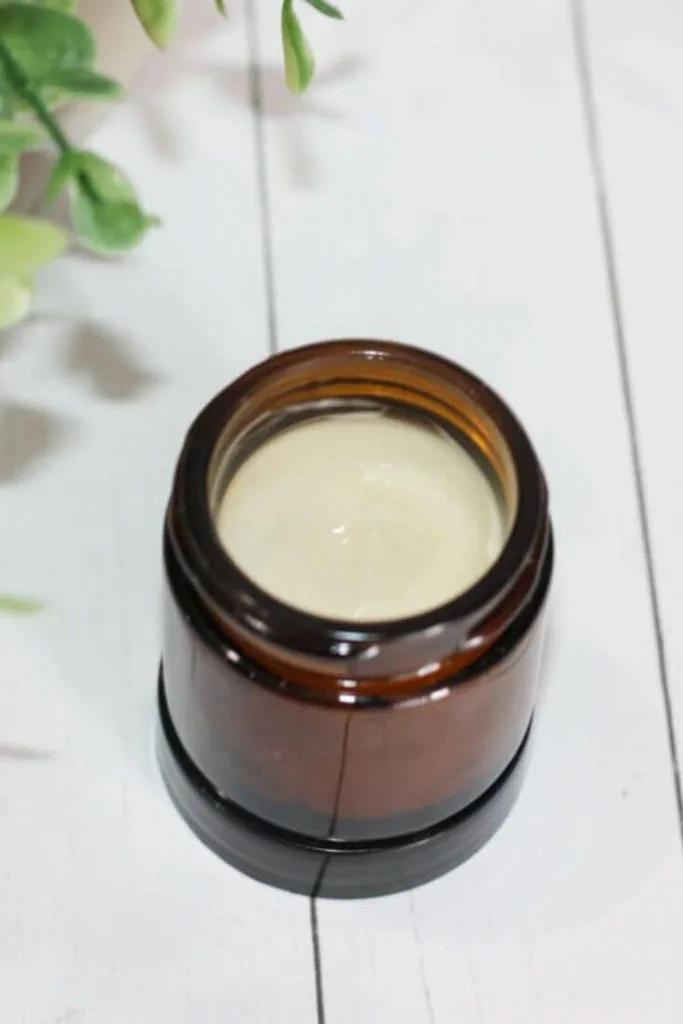 Gotu kola is an incredible anti-aging ingredient that is known for its ability to help firm aging skin and reduce further signs of aging.
Using this potent herb in a night cream means you will wake up with refreshed and rejuvenated skin. Improve your skin tone and get more beautiful skin practically overnight!
The night cream recipe that I am sharing with you today is packed with ingredients that help heal, nourish, plump, and repair your skin. It may also help erase fine lines, wrinkles, puffiness, and dark circles.
How do I firm up my sagging skin?
Sagging skin is a hallmark of aging skin, so how do we firm up skin that has started to sag? A skincare regimen that focuses on moisturizing and tightening skin will help tremendously!
So how can this cream help? With ingredients that help intensely moisturize your skin, it will have everything it needs to keep the skin from sagging further.
Gotu kola also helps tighten and firm your skin. It also helps to strengthen your skin to prevent further damage and to prevent additional signs of aging from popping up!
How do I make a Gotu kola night cream?
Making your own Gotu kola night cream is fairly simple. First, mix your oils and heat them. Then once they are thoroughly mixed, you will add them to your distilled water and mix them together thoroughly.
Once they are combined, you can add essential oils and preservative. See the full recipe and instructions below and learn how to make your own anti-aging night cream!
Gotu kola night cream ingredients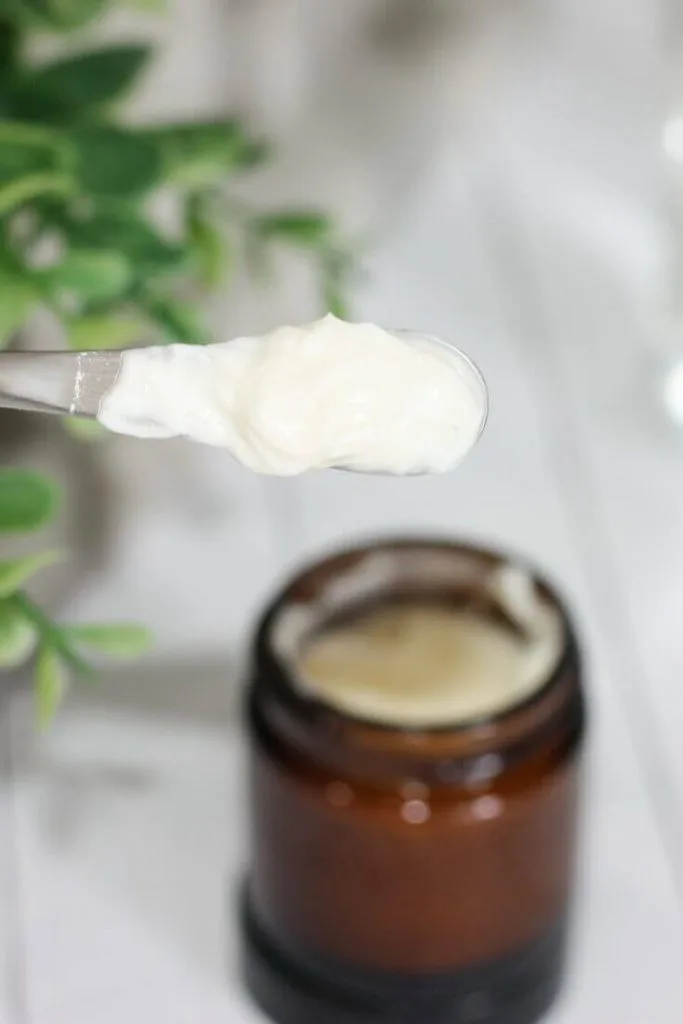 So what goes into this homemade night cream that makes it so great for your skin?
These ingredients are great for anyone who struggles with their skin and can be used on a variety of skin types, including those with combination skin!
Check out the natural ingredients below and find out why I chose each one for this recipe!
Distilled Water
I always recommend using distilled water; distilled water is free from minerals and other contaminants that can be found in tap water!
I love kokum butter! It is a wonderful, lighter alternative to cocoa butter or shea butter, and I feel that sensitive skin handles kokum better.
High in fatty acids, this butter helps moisturize skin without making your skin feel greasy or heavy; it is also non-comedogenic. This makes it a great base for a night cream to ensure that it does not clog pores or break your face out!
This oil is known for its balancing and protecting properties; it also moisturizes skin. It can help balance your complexion while smoothing out fine lines and the appearance of wrinkles. It also helps prevent further skin damage from free radicals.
This oil is well-known in the beauty industry for deeply moisturizing skin and helping protect it from damage. It also helps promote healing in damaged or dry skin. Fatty acids and vitamin E help restore skin's natural youthfulness!
Squalane oil is a lesser-known ingredient that anyone struggling with aging skin should have in their skincare arsenal!
This oil mimics your skin's natural lipid layer, helping repair skin's barrier to lock in moisture and protect it from damage. It is a natural emollient that helps reduce fine lines and wrinkles and balances your skin. It can also help stimulate collagen production so you can keep your skin youthful longer.
This is the emulsifying agent for this recipe; it not only helps turn your cream into a cream, but it also helps repair skin's natural barrier.
Gotu kola is the star ingredient in this recipe! This herbal ingredient has been used for centuries to help heal, calm, and repair skin. It is a powerful anti-aging ingredient that reduces inflammation, improves circulation to the skin, and helps lock in hydration so your skin can appear young and plump.
You know I love my natural preservatives! This broad-spectrum preservative helps prevent the growth of yeasts, molds, and bacteria.
Essential Oils
For this recipe, I am using lavender and neroli essential oils to help boost hydration and reduce inflammation and puffiness. They both have anti-inflammatory properties and also reduce redness. It also has a relaxing scent to help you unwind right before bed.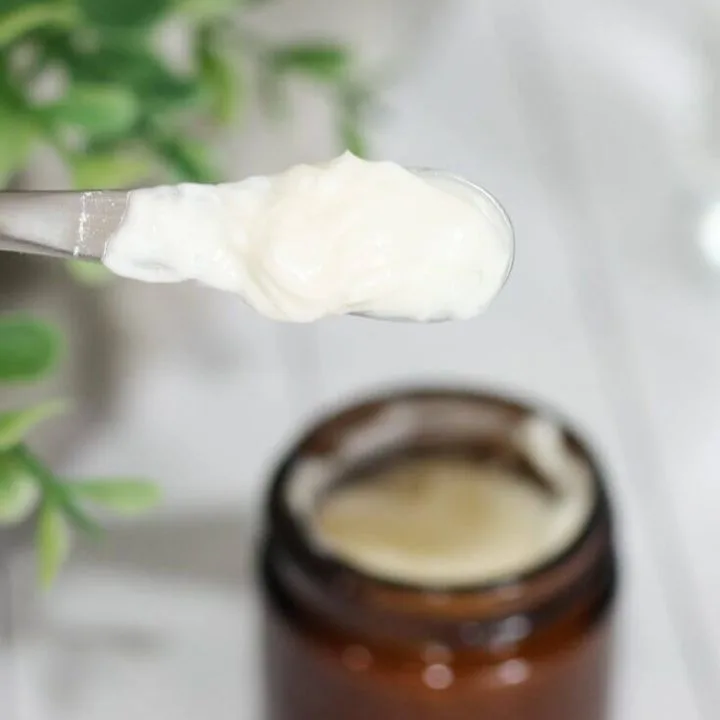 Gotu Kola Anti-Aging Night Cream
Try this anti-aging Gotu kola-infused night cream!
Instructions
Add distilled water to a heat safe beaker
Add meadowfoam oil, argan oil, Gotu Kola SNO and Polyaquol-2W to another heat safe beaker
Place both beakers into a water bath and heat to 82C
Slowly add your oil phase into your water phase while stirring
Homogenize your mixture for just a few minutes
Continue to cool down while stirring gently
When the temperature is below 40C, add in rosehip oil, essential oils (if using) and preservative
Check the pH and adjust to around 5.5 if necessary
Add to container
Recommended Products
As an Amazon Associate and member of other affiliate programs, I earn from qualifying purchases.
Gotu Kola Night Cream FAQ's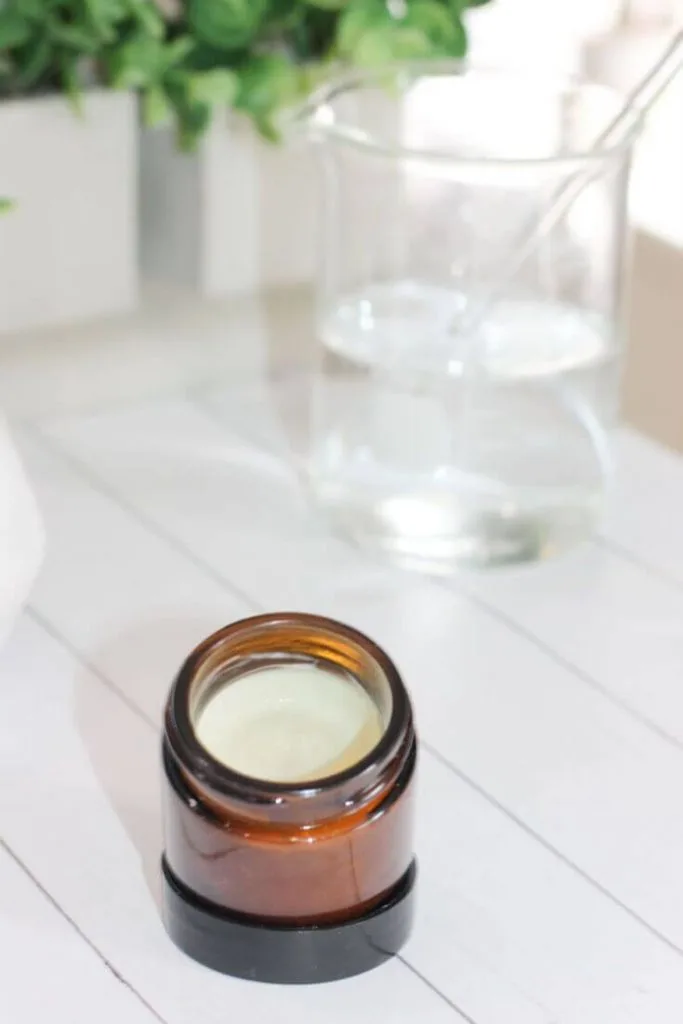 This recipe is perfect for anyone who's skin needs an extra boost. If you have a few questions before you whip up this homemade night cream recipe, keep reading to see if we can answer any of them!
Should I use a night cream every night?
You can use a night cream on a daily basis as part of your skin care routine as long as your skin responds well. This recipe is full of non-comedogenic ingredients that typically don't clog pores. If you have oily skin, you can try using this night cream 2-3 times per week and increase frequency if desired.
How do you apply a night cream?
Apply your DIY night cream after you have washed your face and applied any toners or serums that you use. Put a small amount of cream into your hands and gently massage into your skin using a small circular motion.
Do you have to wash off a night cream?
Night creams are not meant to be washed off. They are intended to sink into your skin and work overnight so that you can wake up with refreshed-looking skin!
Most face cream recipes are not meant to be washed off and are left on skin.
Does night cream brighten skin?
Night creams are a great way to help refresh and brighten your skin. This recipe can help reduce dark spots and brighten your skin so that you wake up with a natural glow!
What is the difference between night cream and day cream?
Night creams and day creams can contain similar ingredients, but they do have different purposes. Night creams tend to be slightly heavier and are meant to sit on the skin overnight to help deeply moisturize.
Sometimes a night cream can contain light-sensitive ingredients. Day creams are lighter and tend to help quickly hydrate and plump skin. They can also contain more ingredients meant to protect skin from UV and environmental damage.
What makes a good night cream?
It can be so hard to decide if a night cream is worth it or not. So how do you know? Look for natural ingredients that are not likely to clog pores as it sits on skin overnight. You also want to avoid artificial ingredients that are likely to cause skin irritation, inflammation, or breakouts.
You can avoid harmful chemicals, toxic ingredients, and irritants by making your own night cream with amazing ingredients.
If you suffer from aging or dry skin, then look no further than this recipe! This night cream helps smooth aging skin overnight so you can wake up each morning with soft, glowing skin! Try out this homemade cream recipe and see the results for yourself.
Pin this post for later!